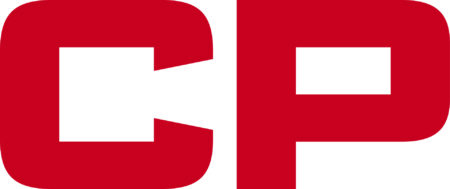 City : Cranbrook, BC, CA
Category : Other
Industry : Transportation
Employer : Canadian Pacific
​​​​​​Canadian Pacific (CP) and Kansas City Southern (KCS) are now CPKC. As the only truly North American railway, we are making big moves! Drawing on our strong foundations and heritage, CPKC moves essential goods across our 20,000-mile network to support economic growth throughout Canada, the U.S. and Mexico. Be a part of history as we connect a continent and create exciting career opportunities across our new transnational network. Visit cpkcr.com to learn about the CPKC advantage, our purpose and culture.
PURPOSE OF THE POSITION:
CPKC is seeking certified journeyman welder, to perform a wide variety of journeyman duties. 
POSITION ACCOUNTABILITIES:
Perform quality cuts with oxy & acet., air gouge and lancing;

Fits steel;

Fabricates steel;

Repair various structural components on bridges such as cracked stringers, floor beams and perforated web members by installing splice plates, reinforcing plates, reinforcing angles and other repair schemes provided;

Read and interpret drawings;

Material ordering.

 All other duties assigned by the structures supervisor.

An emphasis on safety is critical for all employees. This can be a high risk environment as you will be working around heavy moving equipment;

Employees must remain focused at all times and be willing to work in a team environment.

The work location is outdoors and, therefore, you will be working in all weather conditions (rain, direct sunlight, snow etc).
POSITION REQUIREMENTS:
Must have certification as a journeyman welder and must pass the CP Rail qualifying test;

Have a working knowledge of the welding equipment involved with the various welding procedures;

Comprehend blueprints and be able to develop layout patters for projects and calculate quantities of materials;

Have a thorough knowledge of metals, electrodes, welding gases and gas welding filler rods;

Be able to recognize defective welds, determine the cause, and perform proper repair procedures to the defective area;

Have a working knowledge of the mathematical calculations pertaining to the welding trade

Must possess a valid driver's license;

A safety-oriented work ethic supported by experience within the labour industry;

Be comfortable working on structures at heights with proper fall protection equipment.

Ability to follow instructions, rules and regulations is essential written and verbal communications skills;

Ability to work as a valuable member of a team.
WHAT CP HAS TO OFFER:
Flexible and competitive benefits package

Competitive company pension plan

Employee Share Purchase Plan

Performance Incentive Program 

Annual Fitness Subsidy
ADDITIONAL INFORMATION:
Medical Requirements:
Operating safely is a core foundation of CPKC. Our commitment is to protect our people, customers, communities in which we operate, the environment and our assets. We are also committed to a healthy and safe workplace. CPKC's Alcohol and Drug Policy and Procedures ("Policy and Procedures") support these commitments.   All new hires for a safety sensitive position will be required to complete a pre-employment medical that includes a physical, vision, hearing, alcohol, and drug audit assessment. Pre-employment qualification drug test(s) are also required. This includes candidates participating in the Trainee Program who will also be required to pass a drug test during the training process before receiving final qualification for the position.
Background Investigation:
The successful candidate will need to successfully complete the following clearances:    
Criminal history check

Reference check

Education verification
CPKC is an employment equity employer committed to the principles of employment equity and inclusion. We encourage all qualified candidates to apply including women, Black, Indigenous, People of Colour (BIPOC), members of the LGBTQ+ community, and people with disabilities. Accommodations for the job application process can be provided, as appropriate, upon request. All applicant information will be managed in accordance with the federal Personal Information Protection and Electronic Documents Act (PIPEDA)".
 

Req ID: 101432

Department: Engineering

Job Type: Full-Time

Position Type: Union

Location: Cranbrook, British Columbia

Country: Canada

% of Travel: 50-60%

# of Positions: 1

Job Available to: External