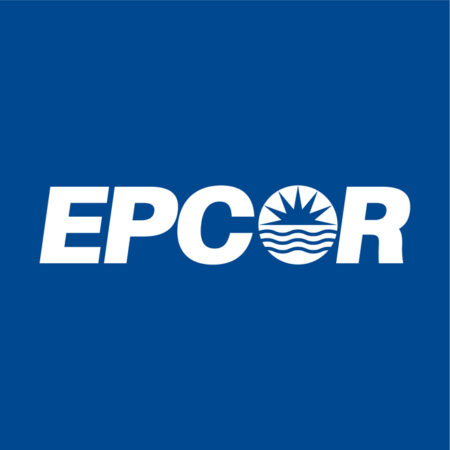 City : Chestermere
Category : Permanent Full Time
Industry : Utilities
Employer : EPCOR
Highlights of the job 
We are hiring a one (1) Full Time, Permanent Water Meter Technician position in Chestermere, AB! 
Do you enjoy working outdoors, possess a strong customer service orientation and have the ability to work independently? Are you highly detail oriented and able to work with minimal supervision? 
If so, EPCOR Water Services in Strathmore is looking for a Meter Technician to Install, Investigate and Repair meters as required, and read water meters as part of a monthly meter reading schedule. Meter appointments may be scheduled after hours to facilitate homeowners so occasional evening shifts may be required. 
What you'd be responsible for 
Traveling to reading areas within the service area.

Accessing both external and internal water meters.

Recording reads.

Checking for and reporting abnormal meter conditions.

Re-reading meters as required.

Meter installations in new and existing homes

Meter investigations and repairs as required

Leak Detection activities as required

Assisting operators with other tasks as required

 
What's required to be successful 
Grade 12 diploma or equivalent

Water Distribution certification through AEP is an asset

Previous meter experience is an asset

Basic computer skills

Experience with Excel, SharePoint and Power BI would be an asset

Mechanical aptitude

Valid Class 5 Alberta Motor Vehicle Operator's License, with no more than 6 demerits

A Driver Abstract will be required

Ability to meet the physical demands required of this position; candidates must be in good physical condition with the ability to walk for long periods of time, lift up to 50 lbs and work in all types of weather

Clearance on pre-placement medical testing will be required

Successful clearance on a security background check and references will be required
The successful applicant must be detail oriented, with excellent communication skills and have the ability to work independently with little supervision. Our best candidate is a self-starter who is able to independently complete the required work with a high degree of accuracy, possesses demonstrated skills in the areas of customer responsiveness and conducts themselves in a professional manner at all times.
Other important facts about this job
Wage: $26.00
Hours of work: This position involves a minimum of 40 hours per week. Hours are flexible and may include evenings or weekends. 
Application deadline: August 21, 2022 
Learn Working at EPCOR!
Follow us on LinkedIn, Twitter, Glassdoor or Facebook! 
#LI-TA10 
Please note the following information: 
A requirement of working for EPCOR is that you are at least 18 years of age, successfully attained a high school diploma (GED, or equivalent level of secondary education) and legally entitled to work in Canada. (A copy of a valid work permit may be required.)

If you are considered for the position, clearance on all applicable background checks (which may include criminal, identity, educational, and/or credit) and professional reference checks is required. Some EPCOR positions require an enhanced level of background assessment, which is dictated by law. These positions require advanced criminal record checks that must also be conducted from time to time after commencement of employment.

A technical/practical assessment may be administered during the selection process and this exercise will be used as a part of the selection criterion.

To meet the physical demands required of some positions, candidates must be in good physical condition and willing to work in all weather conditions. Clearance on pre-placement medical and drug and alcohol testing may be required.