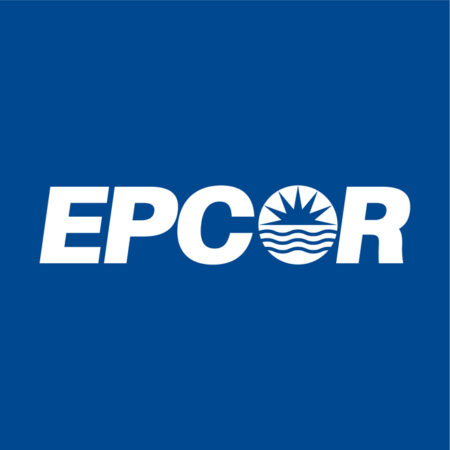 City : Edmonton
Category : Temporary Full Time
Industry : Utilities
Employer : EPCOR
Highlights of the job
We are hiring two (2) full-time, temporary (for up to 11 months) Water Meter Installer 1 positions working out of Edmonton, AB.
The Water Meter Installer I is accountable for providing customer service, support, and expertise for Water Meter Operations. This includes installation, repair, and maintenance activities for all metered water services (up to 1 inch in size) servicing residential and commercial EPCOR customers.
What you'd be responsible for
Promoting safety as a priority and supporting the achievement of a zero-injury culture.

Installing and changing out water meters.

Repairing meters, troubleshooting, repairing, and testing meter reading devices.

Turning on and off residential and commercial water services, as directed.

Obtaining customer water samples, as directed.

Completing orders

in GEOFIT

with accuracy using meter and customer data at the completion of each call.

Working under the day-to-day direction of the Meter Foreman III.
What's required to be successful
Grade 12 diploma or equivalent.

Minimum of 2 years of mechanical experience, of which 1 year must be directly related to working with water meters.

Successfully attained or is able to attain Alberta Environment Water Distribution Level I certification within 24 months.

An understanding of EPCOR's safety policy and procedures, work practices and standards, including the application, care and use of PPE.

Demonstrated knowledge and application of EPCOR's operating policies and procedures, work practices and standards.

Demonstrated knowledge of how a water distribution system operates.

Technical knowledge and demonstrated expertise with materials, equipment and tools related to water meters.

Valid Class 5 Alberta Motor Vehicle Operator's License

Limited to six (6) demerits or less by date of hire

A driver abstract (5 year Commercial type) may be required

Drivers with a GDL class will not be considered

Must be able to meet the physical demands of the position, which include heavy manual work in all weather conditions. Clearance on pre-placement medical and drug and alcohol testing will be required

A Practical and/or written test directly related to the job duties may be given as part of the interview process.
The ideal candidates for these positions must possess the ability to apply analytical thinking and problem-solving skills in work situations by using past experience and resources available to address the issue or complete the work. These positions also require excellent time management skills in order to complete assigned scheduled service calls on a daily basis. The successful applicants must be able to demonstrate good knowledge of the city roadway system, including the ability to navigate numeric streets, avenues, and named streets and roads.
Other important facts about this job
Jurisdiction: CUPE30; Class: 8217
Wage: $38.53 per hour.
Hours of work: 10 hours per day, 4 days per week. Rotating shifts are subject to a compressed hours work schedule and the "Alternate Hours of Work Addendum" as per the CUPE 30 Collective Agreement.
Application deadline: March 27, 2023
Internal Applicants, please ensure that you are using your "@epcor.com" email address!
Learn more about Working at EPCOR!
Follow us on LinkedIn, Twitter, Glassdoor or Facebook!
#LI-TA6
Please note the following information:
A requirement of working for EPCOR is that you are at least 18 years of age, successfully attained a high school diploma (GED, or equivalent level of secondary education)

and legally entitled to work in Canada. (A copy of a valid work permit may be required.)

If you are considered for the position, clearance on all applicable background checks (which may include criminal, identity, educational, and/or credit) and professional reference checks is required. Some EPCOR positions require an enhanced level of background assessment, which is dictated by law. These positions require advanced criminal record checks that must also be conducted from time to time after commencement of employment.

A technical/practical assessment may be administered during the selection process and this exercise will be used as a part of the selection criterion.

To meet the physical demands required of some positions, candidates must be in good physical condition and willing to work in all weather conditions. Clearance on pre-placement medical and drug and alcohol testing may be required.