Vice President, Internal Audit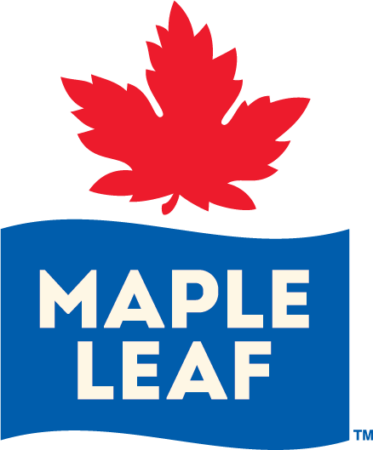 City : Mississauga
Category : Other
Industry : Food/Packaging
Employer : Maple Leaf Foods
 The Opportunity:
 The VP, Internal Audit provides vision, strategic leadership and management oversight to the internal audit function, which enhances and protects the Company by providing risk based and objective assurance, advice and insight. Internal Audit brings a systematic, disciplined approach to the evaluation and improvement of the effectiveness of governance, risk management, and control systems and processes.  
As a member of the CFO's leadership team the VP, Internal Audit will use a collaborative, business-focused approach to further develop its position and brand as a strategic business partner. This includes providing broad and deep audit, financial, business, operational, planning, and management expertise enterprise wide.
Snapshot of a Day-in-the-Life:
Direct and oversee Maple Leaf Foods overall internal audit program. Plan, develop, and conduct financial, operational, and control process reviews and audits. Develop a risk-based annual Audit Plan and oversee the execution of the Audit Plan across the enterprise.
Ensure timely delivery of all aspects including planning, risk assessment, fieldwork, root cause analysis and reporting, and improvements, to ensure alignment, implementation, and maturity of enterprise controls in compliance with approved policies, processes, procedures, standards and regulatory requirements.
Lead and inspire an internal audit team focused on driving innovation and delivering global best-in-class internal audit service across all areas of the business.
Continue to develop and promote operational audit capabilities; identify and recommend improvements to business processes which will enhance organizational effectiveness and company performance.  Recommend corporate and organizational policies, processes and systems, and enlist appropriate executives to implement. 
Maintain the department's credibility by continuing to develop the staff's ability to influence clients in the business; develop associates to become future finance leaders.
Seeing the bigger picture and providing constructive challenge, ensuring audit ratings and recommendations are appropriate and value-added for the business.
Meet regularly with the Chief Financial Officer, Chief Executive Officer and other senior level executives as needed to gain executive perspective on risks, and to communicate audit results and issues of concern. 
Meet directly with the Audit Committee and its Chair as needed.
Monitor the control environment through systematic risk monitoring and frequent interaction with management at all levels. Liaison with senior executive clients as needed.
Provide support to the company's external auditors, KPMG, in connection with their annual audit of Maple Leaf Foods.
Ensure that the quality of audit reports and other deliverables – including audit field work, audit reporting, and administrative practices – are consistent with established professional standards, company policies and procedures, and department objectives.
Act as a coach and mentor to the Audit staff, ensuring successful risk assessment, prioritization, scheduling, staffing, and completion of audit projects.  Take an active role in the professional development of team members, with a goal of awarding top performers to roles in accounting and finance.
Demonstrate a commitment to Maple Leaf Foods Leadership Values.
Year One Critical Success Factors:
Develop a deep understanding of Maple Leaf Foods: its businesses, strategy, culture and vision for the future to ensure that the Audit department is aligned.
Gain credibility with the CEO, CFO, peers and Board of Directors early on. Demonstrate an enthusiastic, positive attitude and desire to contribute to the success of the company.
Ensure that the capabilities of the audit team remain broad, so that team members can continue to take on value-added initiatives aimed toward improving the effectiveness and profitability of business operations.
Develop credibility with the Audit department team; be seen as a leader and developer of talent who keeps the team motivated and engaged.
Create and manage an internal audit rotational program whereby internal audit becomes a feeder of top finance and accounting into the rest of the organization.
Successfully execute planned audits and business reviews; deliver findings that are business related and provide meaningful insights as well as ensuring that relevant compliance and control requirements are met.
What You'll Bring:
The ideal candidate will possess a minimum of 15 years of professional experience, including 5+ years of internal audit within a complex publicly traded organization.  Previous experience within a manufacturing environment is required, with preference given to food production.  A broad financial background in addition to experience in a "Big 4" audit practice would be of value.  A collaborative and service focused mindset is required, as is candor and courage, a strong executive presence, and excellent written and verbal skills.  This individual must be a strong developer of talent and genuinely enjoy mentoring others. The role requires the ability to influence executives and managers in many functions without formal authority.  
Additional qualifications include:
Strong strategic and consultative skills. Able to establish credibility as a business partner respected by line clients; proven ability to add value.
Persuasive leadership and communication skills and the ability to gather data and information from a wide range of business leaders. Able to motivate direct and indirect constituents through thought leadership, personal energy and commitment.
Organized, intuitive and a collaborative problem-solver. Able to be effective in a fast-paced environment; not afraid to roll-up his or her sleeves and get into the details. 
Able to work effectively with a wide range of internal and external groups including peers, senior business managers and outside vendors. Will provide a balanced "voice of reason" when operating in stressful situations.
Able to leverage a deep understanding of business and a gut feel for the "real issues" so as to articulate a point of view and constructively challenge thinking or practices where appropriate.
Team player; possesses the courage of her/his convictions along with respect for the opinions of others.
Demonstrates the highest professional and personal standards with unquestioned integrity and business ethics.
Detailed knowledge of Canadian Generally Accepted Accounting Principles, Generally Accepted Auditing Standards, Institute of Internal Auditors Standards for the Practice of Internal Auditing, Canadian securities regulations and SOX.
Experience in finance areas outside of audit – accounting, FP&A, financial analysis, etc.  A 'rotational' mindset and desire to progress within other areas of finance and/or operations.
Strong team leadership demonstrated by:

Ability to coach and lead others through ambiguity and change
Strategically identifying and monitoring short and long-term team requirements/
Experience establishing goals, measuring performance and independently coaching staff to reach career and growth opportunities; and,
Using a variety of leadership skills to create and maintain a positive environment

Unflinching integrity, credibility and ethics; establishes trust and exhibits the highest level of professional objectivity; creates an environment for honesty and transparency.
Education
Bachelor or Master's degree in a related field, preferably Accounting, Finance or Business is required.
Chartered Professional Accountant (CPA) required.  Certified Internal Auditor (CIA), Certified Fraud Examiner (CFE) or other relevant certifications highly desired.
Compensation
A competitive compensation package, including base salary, bonus and long-term incentives, will be provided.
What We Offer at Maple Leaf Foods:
Being part of a high-performance, people-focused company that has an inspiring and unique vision to become the most sustainable protein company on earth, and a deep commitment to sustainable protein across North America.
An inclusive company culture and a work environment that keeps our people safe, rewards excellence, and empowers everyone to learn and contribute their best.
A hybrid work model that embraces remote work for eligible roles, helping team members achieve work-life balance—combining the best of both spending time working remotely, benefitting from focus time, and purposeful collaboration in the office setting. 
Competitive Health and Wellness benefits that offer flexibility to meet your individual or family needs, including programs focused on improving mental health and wellbeing. These benefits start on your first day of employment.
Defined Contribution Pension Plan with company matching that starts on your first day of employment.
Learning and development opportunities, including workshops, 'speaker series' events, and resources that allow you to develop your skills and progress your career.
Comprehensive tuition reimbursement program that supports continuous learning and development of our team members through investment in eligible degrees, diplomas, professional certification, or trades programs.
Supporting our deep commitment to community impact, we offer up to two paid days annually to volunteer at a cause of your choice.
About Us:
We're a carbon neutral food company on a purposeful journey to Raise the Good in Food through better nutrition, safer food and workplaces, more humane animal care, and environmental sustainability efforts that protect our planet. We care about our communities and commit to reducing food insecurity in Canada. Join us on the journey. Let's build a better future, together.
We're passionate about food. For more than 100 years, we've made delicious, healthy protein that Canadians love under iconic national and regional brands, like Maple Leaf®, Schneiders®, and Greenfield Natural Meat Co.® We're on a journey to become the most sustainable protein company – not just in Canada – but on earth.
We are carbon neutral.
We are one of the only food companies in Canada to set science-based targets.
We aim to reduce our environmental footprint by 50% by 2025.
We're a global food company with more than 13,500 team members. We operate sites in 20+ locations across Canada. We also have locations in the U.S. and Mexico, and do business in Asia.
A diverse and inclusive work environment
Championing diversity and inclusion is a critical component to advancing our collective purpose and vision and living the Maple Leaf Leadership Values. We believe in building, investing in, recognizing, and rewarding remarkable people who value an inclusive workplace, embrace all forms of diversity, and commit to including every voice in our collaborative environment. We're so much stronger when we know we're accepted and valued for who we are and what we each bring to the workplace.
We embrace a strong, values-based culture
Our eight Leadership Values are our north star. They guide the decisions we make for all our stakeholders: our consumers, our customers, our people, our communities, our shareholders, and the environment.
Doing What's Right
Shared Value
High Performance
Diverse and Inclusive Teams
Disciplined Decision Making
Our Accountability
Intense Curiosity
Transparency and Humility
Maple Leaf Foods is committed to ensuring the health and safety of all our employees.  As part of this commitment, we have adopted a number of COVID-19 safety measures, including a requirement for all employees to be fully vaccinated by March 31, 2022 and to show proof of vaccination.   In keeping with this policy, successful candidates will need to provide proof of vaccination by March 31, 2022 (or prior to their first day of work if the start date is after March 31, 2022).  We will of course consider accommodations for anyone unable to be vaccinated following human rights and other applicable laws
We thank all applicants for their interest in exploring employment opportunities with Maple Leaf Foods; however, only those selected for an interview will be contacted. Applicants may be subject to a background check and must meet the security criteria designated for the position.
Championing diversity and inclusion is a critical component to advancing our collective purpose and vision, living the Maple Leaf Leadership Values, and delivering winning results. Accommodation is available upon request for applicants with disabilities in the recruitment and assessment process and when hired; please contact our Talent Attraction Team at accommodations@mapleleaf.com.
#LI-Hybrid