Vice President, Earth & Environment Applied Solutions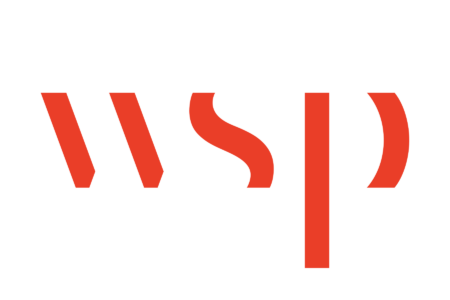 City : Vancouver, BC
Category : Environment - E&E Applied Solutions (EEAS)
Industry : Engineering
Employer : WSP
VICE PRESIDENT, EARTH & ENVIRONMENT APPLIED SOLUTIONS
WSP is one of the world's leading professional services firms. Our purpose is to future proof our cities and environments.
We have over 65,000 team members across the globe.  In Canada, our 12,000+ people are involved in everything from environmental remediation to urban planning, from engineering iconic buildings to designing sustainable transportation networks, from finding new ways to extract essential resources to developing renewable power sources for the future.
The excellence we bring to our work and to our workplace has been recognized far and wide. We are among the  LinkedIn Top 25 Companies  two years in a row, one of the  Top 100 Sustainable Companies in the World  (and among the Top 10 in Canada), and we earned Platinum Elite Recognition through our participation in more than half of  Canada's Top 100 Infrastructure Projects .
The Opportunity:
WSP is currently seeking a Vice President to join our Earth & Environment team to lead our Applied Solutions Subsector.  The Applied Solution Subsector (EEAS) consists of 130 experts working in ground improvement and environmental remediation to implement customized solutions for our clients. The successful candidate can be based anywhere across Canada.
Reporting to the Executive Vice President for Earth and Environment this position will be responsible for the performance of the business unit including financial performance, risk assessment and mitigation, commercial strategy, HSSE, project delivery performance and overall growth. The role requires collaboration with other sectors  and subsectors to meet the needs of our clients.
Why WSP?
We value and are committed to upholding a culture of Inclusion and Belonging

Our Flexible Work Policy – we recognize the importance of balance in our lives and encourage you to prioritize the balance in yours. We will support you on and off the job so you can be fully present in both your work and home lives.

A Canadian success story - we're proud to wear the red and white of this beautiful country and show the world what Canada has to offer.

Enhance the world around you - from the environment to the highways, to the buildings and the terrain, WSP is the fabric of Canada.

Outstanding career opportunities - we're growing and pushing ourselves every day to be greater than yesterday - we're open to your ideas and trying new things.

A phenomenal collaborative culture and a workforce filled with genuinely good people who are doing humbly important work. Come find out for yourself what it's like to be a part of our journey.
We offer attractive pay, flexible work options, a great corporate culture, comprehensive and employee-focused benefits including virtual healthcare and a wellness platform as well as great savings programs, and a clear vision for the future.
A day in the life,
·       You will develop the business line operating plans and financial forecasts in collaboration with the Executive Vice President Earth and Environment and the Vice President of Operations.
·       You will provide leadership by communicating the operating plan and targets, engaging all business line operational and project management employees in achieving the objectives for the business.
·       You will visibly champion the WSP programs of safety ( HSE) and ethics & compliance to ensure they are an overriding part of the organizational culture
·       You will manage the implementation of the operating plan and its objectives for the business, with primary efforts focused on project delivery excellence, financial performance, and adherence to the business line's strategic plan.
·       You are responsible for optimizing the performance of the business line's operations, including, project margin, staff utilization, DSO, and general administration costs.
·       With key support by the business line finance leader, forecasts the business line's financial performance, you will ensure accurate revenue recognition and preparation of monthly/ quarterly/annual forecasts.
·       You will define contracting strategies, commercial terms and measure to manage and mitigate risk during key pursuit processes including interacting directly with customers during negotiations;
·       You provide guidance and direction to ensure operational and project delivery excellence;
·       You conduct regular project reviews to ensure budget, schedule, risk, and cost to complete estimates are in order;
·       Guide and direct operational and project management employees on measures to mitigate project performance issues and risks, ensuring successful delivery on the contractual commitments and financial targets for the project portfolio in order to meet client expectations and achieve or exceed profitability targets for the business line;
·       You collaborate with peers nationally and in other regions to leverage and implement project delivery and other best practices;
·       You promote collaboration within the business line and across the business lines to ensure effective resource sharing, workload/resource balancing and to bring the best the business line has to bear to meet the needs of clients;
·       You monitor business development investments to deliver acceptable returns on the investments, aligned with the business line strategy and its backlog and sales targets;
·       You promote a culture that empowers people through the provision of a work environment where Inclusion and Diversity ("I&D") are both expected and valued.
·       You are responsible for managing and developing employees in accordance with WSP core values, the performance management program and the job architecture and job family structure, including supporting the identification and retention of and investment in top talent;
We would love to hear from you if you have…
·       A Bachelor's degree in business, engineering or other technical discipline;
·       Minimum of fifteen (15) years of experience managing in the engineering, remediation or related sectors which deliver large technical and complex projects with construction delivery and subcontracting scopes.
·       A strong and sustained history of delivering quality financial performance and results;
·       A proven track record of experience in interfacing with municipal, provincial, and federal agencies, and the private sector;
·       Demonstrated ability to address challenging or turn-around situations in response to challenging priorities in the market;
·       Seen as a leader with a high and positive credibility factor;
·       Strong demonstration of health and safety leadership;
·       A strong reputation for uncompromising integrity;
·       Demonstrated good judgment balanced with informed risk taking;
·       You are highly professional with strong written and oral communication skills;
·       You are comfortable with matrix management models;
·       You have the ability to successfully lead with little direction to meet organizational goals;
·       You possess confidence to influence a high caliber team to drive a business to higher performance levels and seize the opportunities presented internally and in the market;
·       You have advanced people and leadership skills to effectively manage relationships which may be indirect in order to achieve consensus, direction and achievement of results;
·       You have a proven track record of creating a climate where people want to do their best through working collaboratively, empowering teams to identify and solve problems, creating a clear sense of identity with the company, and holding teams accountable for meeting their collective goals.