Vancouver Office – CPA and Non-CPA Opportunities in Risk Consulting – Technology Risk Consulting – Co-op – January 2024 Start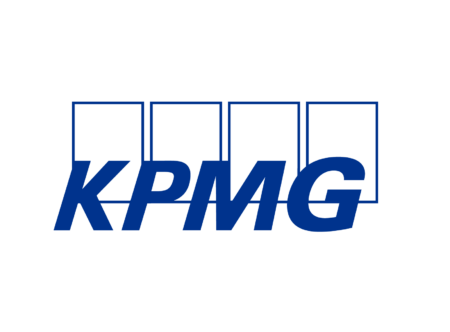 City : Vancouver
Category : Advisory
Industry : Finance
Employer : KPMG
Overview
At KPMG in Canada, you'll join a team of diverse and dedicated problem solvers, connected by a common cause: turning insight into opportunity for clients and communities around the world.  
Do work that matters, supported by a community that values difference and cares about you. Gain learning that'll last you a lifetime and be recognized for the impact you make. With a focus on encouraging employees to come as they are, KPMG provides its employees with a variety of unique tools and support systems that ensure they thrive and make their mark in their career and in their communities. 
What you will do
Our Vancouver office is seeking undergraduate Business Administration, Commerce or Computer Science students who are pursuing their CPA designation to join the team as a co-op hire in January 2024 as a part of our Risk Consulting practice.
Our Risk Consulting Team
Technology risk consulting
Today's organizations – whether businesses, public sector entities or not-for-profit organizations – are heavily and increasingly reliant on information systems, digital technologies, data and the cloud to gain and maintain strategic advantage, and to achieve and sustain operational efficiency and effectiveness. Similarly, they are increasingly reliant on not just internal resources, but also on third parties to successfully select, design, implement, and maintain these technologies and technology-enabled processes, services and solutions.
KPMG's Technology Risk Consulting services help our clients achieve these goals successfully. You'll be part of a team that brings technology risk awareness to the boardroom while helping clients ensure their technology selection supports their strategy and operations – safely, securely and consistently.
What's in it for you:
Interns & Co-op Students
Our Intern and Co-op program aims to develop the next generation of leaders through challenging and interesting work. During your term, you will gain authentic engagement experience working with client projects across our teams. Along the way, you will broaden your skill set through KPMG's vast learning and development opportunities that you can take on to your future career.
The national Power Up programming will also provide you with opportunities to learn from our leaders, build a network with other student hires through social events, collaborate with professionals from across KPMG and learn how KPMG supports you in your career journey.
What you bring to the role
You strive to make a meaningful and positive difference alongside your peers, to work collaboratively and with innovation at the forefront. You're passionate about being involved in your local community and post-secondary institution and have a proven ability to achieve personal and professional success while being curious as you learn emerging practices and technologies.
How you will succeed:
You have an excellent academic record

You are committed to achieving your Canadian CPA designation and will obtain the CPA required pre-requisite courses at your post-secondary institution prior to the start date of this opportunity

You develop collaborative relationships:

Establishes meaningful relationships internally and externally and develops wide and productive networks

You develop and motivate others:

Engages others, instils confidence, and supports people to find meaning in their work and achieve exceptional results

You take opportunities to learn and adapt:

Uses insights and self-reflection to develop capability and embrace new challenges

You are committed to quality:

Delivers high-quality results and exceptional service that provide value

You foster innovation

: Embraces a culture of innovation and experimentation to create value
Thrive with Us at KPMG
To learn more about how you can thrive with us at the firm, explore life at KPMG in Canada!
How to apply:
Start your journey and make your mark with KPMG today!
Please apply directly to KPMG at Students - KPMG Canada (home.kpmg).
All applications must be received no later than Sunday, 7 May 2023 at 11:59 PM, PST
Feeling a little overwhelmed with the application process? Don't worry – we've got you covered! Check out our resume and interview tips available over at our Application Journey page!
What is required for this application process:
Please limit your application to one role at the location of your choice based on your interests

.

You will be asked to complete an application questionnaire where you can outline your preferences. Please carefully review which specific opportunities are available before submitting your application, as openings vary by office.

Applications can be addressed to "Hiring Manager" and should include a cover letter, resume, and a copy of your most recent unofficial transcript. If you do not have access to an electronic copy of your transcript, we ask that you attach a screenshot of your grades from your school's website.

All considered applicants must have or will obtain legal authorization to work in Canada by the start date of employment.

If you require more information about the CPA BC Academic Prerequisites at Post-Secondary Institutions, you can visit https://www.bccpa.ca/become-a-cpa/admissions/
If you experience any difficulties with the online system, please contact
ca-fmcandidateexpcoe@kpmg.ca.
Our Values, The KPMG Way
Integrity, we do what is right | Excellence, we never stop learning and improving | Courage, we think and act boldly | Together, we respect each other and draw strength from our differences | For Better, we do what matters
KPMG in Canada is a proud equal opportunities employer and we are committed to creating a respectful, inclusive and barrier-free workplace that allows all of our people to reach their full potential. A diverse workforce is key to our success and we believe in bringing your whole self to work. We welcome all qualified candidates to apply and hope you will choose KPMG in Canada as your employer of choice. For more information about Inclusion, Diversity & Equity in Recruitment, please click here.
For general recruitment-related inquiries, please contact the HR Delivery Centre at cafmcdnhrsthotline@kpmg.ca.
If you have a question about accessible employment at KPMG, or to begin a confidential conversation about your individual accessibility or accommodation needs through the recruitment process, we encourage you to contact us at cafmcdnhrsthotline@kpmg.ca or phone: 416-777-8002 or toll free 1-888-466-4778.