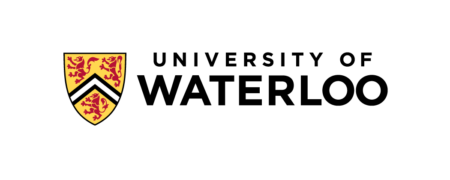 City : Waterloo, ON
Category : Permanent
Industry : Education
Employer : University of Waterloo
Overview:
The Purpose of the Assistant Manager, Food Operations is to provide unit specific operational management, support unit specific staff management, complete administrative tasks, and provide logistical support to the Area Manager, Food Operations and the business unit(s) they oversee. This role will specifically manage day to day cost controls including but not limited to all unit operations including food ordering, scheduling, staff management, and relationship building.
Responsibilities:
Manage day-to-day unit operations and quality control
Schedule daily and weekly tasks and duties to appropriate staff members on a daily basis
Oversee the preparation of products to handle daily requirements; ensure all food prepared is of the highest quality, and overproduction is kept to a minimum to avoid waste
Ensure all health, safety, sanitation, maintenance standards and franchise standards are met
Consult with the area manager regarding the creation and implementation of operational guidelines and retail pricing
Maintain inventory management systems including supply ordering, inventory count, transfers and security of the unit
Work closely with the team and unit partners to create new offerings. Recommend menu selections within the unit(s)
Performs other duties as assigned which may include working in other WUSA units 
Effective development and deployment of people resources
Lead the hiring, training, motivating, disciplining, and performance management of full-time and part-time hourly staff within assigned food unit(s)
Improve business processes and ensure all team members are adequately trained and supported in the implementation of processes
Create weekly staff schedules that ensure adequate labour coverage for sales levels for business unit(s) and are in line with margins
Oversee the day to day operations and supervision of all food service staff within the area
Promote student development and employment within the organization
Fulfill administrative duties in close cooperation with the administrative office in a timely and accurate manner
Prepare and submit bi-weekly payroll for hourly paid employees
Ensure invoices are reconciled with products received
Complete and submit monthly department health and safety inspections
Ensure that occupational incidents are reported and investigated in a timely manner, and that corrective action is taken where necessary
Fulfill actions associated with audit results from internal assessments, health department, and franchise partners
Utilize recognized software to maintain up-to-date vacation schedules, preventative maintenance and asset management activities
Work with business partners including franchisors, to implement new systems, products, and developments to ensure the unit is operating in compliance with all policies, procedures, and standards
Financial responsibilities, management of inventory and information systems
Ensure food & labour cost control targets are met through strategic scheduling, innovative production strategy and establishing strong systems
Monitor and report on food and labour cost for daily, weekly, and monthly operations
Conduct item inventory on a monthly basis, spot check inventory completed weekly
Record and measure food waste daily
Ensure recipes and vendor items are maintained and up to date in ERP/POS system
Be a leader in asset management from cash, inventory, asset management, and other valuable tangible and non-tangible goods
Lead the delivery of a positive customer experience
Provide input into strategies to continually improve customer flow, unit appearance, product merchandising, messaging, marketing materials and unit atmosphere
Implement and oversee preplanned special promotions, theme events, and general marketing initiatives
Respond to customer service feedback, issues and requests with tact and resourcefulness
Assist in planning, managing and executing special projects, renovations and program introductions
Actively participate in departmental and other related committees as required
Qualifications:
High School Diploma
Post secondary degree/diploma in business, hospitality or equivalent education and/or experience. 
Formal culinary training an asset
Food safe handling certificate preferred
5 year's Food service experience
3 years of supervisory/management experience in foodservice/retail setting
Experience in a high volume quick service restaurant or full service restaurant
Experience with Microsoft office (excel, word, powerpoint, teams) or equivalent (GSuite)
Experience with Point of Sale (POS)
Excellent customer Service
Excellent communication skills
Knowledge of food preparation, presentation, and attention to detail
Ability to cost menu items and large catering jobs
Equity Statement:
The University of Waterloo acknowledges that much of our work takes place on the traditional territory of the Neutral, Anishinaabeg and Haudenosaunee peoples. Our main campus is situated on the Haldimand Tract, the land granted to the Six Nations that includes six miles on each side of the Grand River. Our active work toward reconciliation takes place across our campuses through research, learning, teaching, and community building, and is co-ordinated within our Office of Indigenous Relations.
The University values the diverse and intersectional identities of its students, faculty, and staff. The University regards equity and diversity as an integral part of academic excellence and is committed to accessibility for all employees. The University of Waterloo seeks applicants who embrace our values of equity, anti-racism and inclusion.  As such, we encourage applications from candidates who have been historically disadvantaged and marginalized, including applicants who identify as First Nations, Métis and/or Inuk (Inuit), Black, racialized, a person with a disability, women and/or 2SLGBTQ+.
All qualified candidates are encouraged to apply; however, Canadians and permanent residents will be given priority.
The University of Waterloo is committed to accessibility for persons with disabilities. If you have any application, interview, or workplace accommodation requests, please contact Human Resources at hrhelp@uwaterloo.ca  or 519-888-4567, ext. 45935.