Undergraduate Advisor and Program Administrator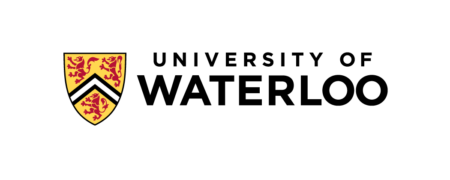 City : Waterloo, ON
Category : Permanent
Industry : Education
Employer : University of Waterloo
Overview:
The Undergraduate Advisor and Program Administrator provides advice and guidance to undergraduate students and is responsible for the operation of the Geography and Environmental Management undergraduate programs, in a manner consistent with the department's goals and objectives. The position provides administrative support to the Department Chair, Associate Chair, UG Studies and general support to the department.
Responsibilities:
Provides advice to current and prospective undergraduate students in Geography and Environmental Management plans including, but not limited to the following activities:
Respond daily to a wide variety of questions (including those dealing with academic administrative policies and procedures of the University, Faculty and Department as they relate to their academic careers) via e-mail, telephone and student appointments
Assemble student appeals, complete forms, append transcripts and other relevant documents
Participates in all undergraduate events including, Fall Open House, University Fair, You@Waterloo, Academic Orientation and Campus Day in the Spring
Assist students with form submission and sign all undergraduate forms (and, when required, correspondence on behalf of Associate Chair and the Associate Dean, Undergraduate Studies)
Assist with application procedures for entrance to co-op program
Accountable to the Department Chair – for Statistics on the Undergraduate Program, as well as when courses need to be offered, and course issues that arise each term
Responsible for sequence changes, in consultation with the Co-op Office.
Accountable to the Registrar's Office – Records and Admissions
Undertake other activities, as assigned, by the Administrative Manager, Associate Chair and Department Chair
Oversee student academic progression, including, but not limited to, the following activities:
Provide confidential, consistent and accurate academic advice on policies and procedures as they relate to the undergraduate students and programs.
Screen academic progression reports each term, bringing reports with conditional or failing standing to the attention of Associate Chair(s); inform non-satisfactory students of standing on advice of Associate Chair
Independently assess and confidentially document student problems and issues and, when appropriate, refer to the suitable individuals for follow-up
Assess, and sign, Recommend to Graduate forms
Submit grade revisions to the Registrar's Office
Assist with course enrollment including, but not limited to, the following activities:
Advise students on course selection, registration, and graduation requirements
Organize and administer course sign-up for all years
Issue Permission Numbers for students to add courses
Block enrol first year students in required courses
Process reading courses (GEOG 475)
Process and maintain GEOG 490A/490B Senior Honours Thesis forms
Collect, maintain and disseminate information including, but not limited to, the following activities:
Maintain confidential student records
Maintain up-to-date chart of Department courses and plan check lists
Maintain current undergraduate student information on several bulletin boards (in consultation with other UG advisor).
Attend meetings of the Geography and Environmental Management Faculty of Environment Undergraduate Studies Committee, Faculty of Environment Undergraduate Advisors Committee
Serve as a resource for students and faculty in all matters pertaining to Geography and Environmental Management plans
Maintains files on Scholarships/Awards/Book Prizes and Silver and Gold Medal for the department
Notify Canadian Association of Geographers of the top Honours graduating student for CAG Prize
Responsible for collecting and coordinating all documentation to nominate students for the Alumni Gold Medal, the Governor General's Silver Medal and Department Awards of Upper Year Scholarships
Maintain Co-op work term reports on LEARN system
Collection of all undergraduate course outlines
Maintain a current procedure file for this position
Course scheduling coordinator including, but not limited to, the following activities:
Liaison with Scheduling office, Department Chair, faculty members and other faculty units Create conflict free class schedule for all undergraduate courses and submit to Scheduling Office
Responsible for all tasks related to the scheduling cycle
Complete and submit final examination schedule and assign proctors
Collect all final examination masters and deliver to Registrar's Office for printing
Serves as the GEM representative for scheduling purposes and is an active member of the Faculty Timetable Committee
Book rooms for mid-terms, events and meetings pertaining to UG courses
Qualifications:
Undergraduate degree desirable; equivalent combination of education and/or experience will be considered.
2+ years' experience working in an academic environment within student services is preferred
Experience with interpreting and advising on undergraduate policies and procedures
Proven ability to guide students, foster constructive team relationships, and to work effectively with faculty, staff and students
Intermediate experience with Microsoft Word and Excel required. Previous experience with Outlook calendar and e-mail; and UW Infosilem scheduling system/Data Collection Utility (DCU); experience with Quest an asset;
Basic experience with PowerPoint; SharePoint, OnBase Knowledge/Skills/Abilities
Exceptional verbal and written communication skills, Proven ability to handle multiple projects with competing deadlines, prioritize tasks and make decision-under pressure
Excellent human relations skills
Excellent organizational, analytical, interpersonal, customer service skills required
Occasional travel required
Regular working hours, flexibility to work some evening/weekends
Equity Statement:
The University of Waterloo is committed to implementing the Calls to Action framed by the Truth and Reconciliation Commission. We acknowledge that we live and work on the traditional territory of the Neutral, Anishinaabeg and Haudenosaunee peoples. The University of Waterloo is situated on the Haldimand Tract, the land granted to the Six Nations that includes six miles on each side of the Grand River.
The University values the diverse and intersectional identities of its students, faculty, and staff. The University regards equity and diversity as an integral part of academic excellence and is committed to accessibility for all employees. The University of Waterloo seeks applicants who embrace our values of equity, anti-racism and inclusion.  As such, we encourage applications from candidates who have been historically disadvantaged and marginalized, including applicants who identify as First Nations, Métis and/or Inuk (Inuit), Black, racialized, a person with a disability, women and/or 2SLGBTQ+.
All qualified candidates are encouraged to apply; however, Canadians and permanent residents will be given priority.
The University of Waterloo is committed to accessibility for persons with disabilities. If you have any application, interview, or workplace accommodation requests, please contact Human Resources at hrhelp@uwaterloo.ca  or 519-888-4567, ext. 45935.