Tweed Assistant Store Manager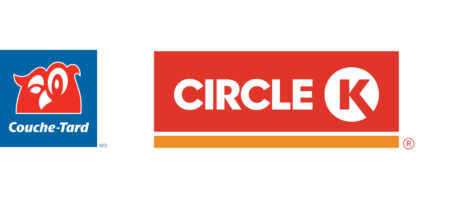 City : Peterborough
Category : Assistant Store Manager
Industry : Retail
Employer : Alimentation Couche-Tard
951 Lansdowne st W Unit A 07, Peterborough, Ontario K9J 1Z9
ESSENTIAL DUTIES:
The position includes, but is not limited to, the following essential job duties, responsibilities and requirements:
Customer Satisfaction:  Provides and coaches store staff to provide excellent customer service in a courteous, friendly and attentive manner. 
Greets customers as they enter the area and thanks customers as they leave; gives assistance and offers suggestions or recommendations to the customer. 
Provides prompt, courteous customer service and professionally resolves customer issues. Rings up all sales on cash register properly and accurately, handling money, checks, and other types of payment received for product sold. 
Performs multi-function operation of fuel console, lottery machines, money order machine, telecom transactions, etc.
Resolves or assists to resolve routine customer concerns within established guidelines.
Reports to work on time and follows the dress and appearance code.
Facility Condition:  Maintains an awareness of the overall store facility's condition; notifies the Store Manager of any equipment failure or maintenance/supply needs; and performs or directs store staff to perform a variety of general housekeeping duties including:
Sweeping and mopping or cleaning floors.
Dusting and/or washing windows, counters, displays, store areas and bathrooms.
Picking up and disposing of trash, litter or debris.
Cleaning/checking equipment including the coffee machines; beverage, ice or other refrigeration units; and other machines, tools and work aids used. 
Merchandising:  Monitors and ensures that product areas are stocked, rotated and displayed to ensure freshness, appeal and easy customer access. 
Prepares or assists in preparing product inventory orders.
Makes price changes in accordance with Company and/or brand guidelines; places advertising and pricing signage inside or outside the facility including marquees, ceilings, walls and windows.
Sales Controls:  Ensures all shift sales are completed in accordance with Company policies by entering and coaching store employees to enter all transactions at the time of purchase at the correct price using the correct keys/codes, placing all payments collected in the register and making correct change. 
  Financial Controls:  Keeps accurate cash, sales, payroll and inventory control records and accounts for variances.
Prepares and transmits the daily bookkeeping, invoicing, and gasoline data. 
Completes daily banking.  Troubleshoots daily close out and shift sales analysis. 
Finalizes, transmits, and processes weekly time and attendance records and payroll.
Notifies the Store Manager of any sales, cash, inventory or operating discrepancy.
Follows Company and/or brand guidelines for product breakage or spoilage.
Staffing Controls:  Oversees the activities of store employees as directed by the Store Manager.
Performs shift supervision and assumes Store Manager responsibilities when needed;
Schedule employees within Company guidelines and to the needs of the business to maximize customer service and maintain store image.
Performs and trains all duties of the Customer Service Representative and Lead CSR positions in accordance with Company and/or brand operating, conduct and performance standards.
Assists with counseling of employees; provides feedback to help employees improve performance and gives input on performance reviews.
Implement non-discriminatory related management skills while hiring, training, counseling, mentoring, motivating and separating employees.
Security Controls:  Assists the Store Manager in maintaining a safe environment for employees and customers and protecting Company assets such as information, cash, product, equipment and property.
Reports all incidents (employee or customer injury, theft, property damage, improper sanitation or waste disposal, etc.) to the Store Manager.
Reports any situation in which unsafe, unlawful or unethical conduct is or might be occurring.
Administrative Controls:  Prepares or assists in the preparation of periodic sales, product and operating reports as directed by the Store Manager.   
Attends job-related meetings (may be required to work irregular hours). 
Controls merchandise, cash shortages, and other selling expenses. 
Assists in maintaining proper inventory levels and shift audits. 
Performs duties associated with shift change such as counting the cash drawer and completing end of shift/shift change reports.
Provides regular and predicable onsite attendance.
Performs all duties with minimal supervision. 
Complete daily store reports and other duties as assigned by the Store Manager
JOB REQUIREMENTS:
High school diploma or equivalent plus 6 months to 1 year of retail and management work experience preferred
Knowledge of basic business and customer service principles including planning and organizing, resource management and leadership skills.
Ability to communicate information and ideas in a clear and understandable manner.
Ability to deal with customers, unanticipated problems or events using standard procedures.
Ability to work as scheduled including arriving to work on time
Ability to accurately operate a variety of equipment that may include cash registers or scanners; hot or cold or beverage dispensers, and other machines or tools.
Ability to perform essential duties above.
Ability to work in the physical and work conditions described below.
Required to have a valid driver's license and dependable transportation
Ability to work opposite shifts of the Store Manager
Ability to have open availability
PHYSICAL REQUIREMENTS:
The physical demands described here are representative of those that must be met by an employee to successfully perform the essential functions of this job.  Reasonable accommodations may be made to enable individuals with disabilities to perform the essential functions.  Physical activity inventory of the position includes:
Ability to be exposed to cold or warm temperature extremes performing occasional work in a walk-in cooler and/or freezer and outdoors
Ability to occasionally lift and/or carry up to 30 pounds from ground to overhead (i.e., assisting in stocking/maintaining inventory levels)
Ability to occasionally lift and/or carry up to 50 pounds from ground to waist (i.e., to replenish fountain syrups).
Ability to grasp, reach and manipulate objects with hands for entire shift. (This handwork requires eye-hand coordination.
Ability to push/pull with arms up to a force of 20 pounds (i.e., utilizing a hand-truck)
Able to reach overhead for objects
Ability to bend and twist at waist
Ability to communicate orally
Ability to operate a cash register and/or computer keyboard
Ability to stoop, kneel, squat, bend, push, and pull
Ability to work alone
Be exposed to occasional noise
Ability to stand and/or walk for an entire shift
May require climbing a ladder to store and retrieve materials or place and remove signs)
WORK ENVIRONMENT:
The work environment characteristics described here are representative of those an employee encounters while performing the essential functions of this job.  Reasonable accommodations may be made to enable individuals with disabilities to perform the essential functions.  Working conditions inventory of the position includes:
Perform approximately 95% of all work indoors, but will be required to clean parking lots, gas pumps, take out garbage, etc.
Exposure to extreme cold temperatures while performing occasional work in a walk in cooler and/or freezer
Exposure to occasional noise
Work with minimum direction and periodic supervision
JOB DESCRIPTION ACKNOWLEDGMENT
This Job Description indicates the general nature and level of work to be performed in this position and it is not intended to contain or be interpreted as a comprehensive inventory of all the duties, responsibilities, functions and qualifications required of the position.  The incumbent may be asked to perform other duties and will be evaluated, in part, on performance of the tasks listed in this job description.  As with all positions, the responsibilities and duties of this position may change.  The Company reserves the right to revise this Job Description at any time with or without notice. This Job Description does not constitute a contract for employment and either the incumbent or the Company may terminate employment at any time, for any reason, with or without notice.
Circle K is an Equal Opportunity Employer. The Company complies with the Americans with Disabilities Act (the ADA) and all state and local disability laws.  Applicants with disabilities may be entitled to a reasonable accommodation under the terms of the ADA and certain state or local laws as long as it does not impose an undue hardship on the Company. Please inform the Company's Human Resources Representative if you need assistance completing any forms or to otherwise participate in the application process.
We value diversity in the workplace and encourages applications from the following designated groups: women, aboriginal peoples, persons with disabilities and members of visible minorities.  We are committed to providing employment accommodation in accordance with the Ontario Human Rights Code and the Accessibility for Ontarians with Disabilities Act.  Accommodations are available on request in all aspects of the selection process.