Trojan's Head Coach & Team Manager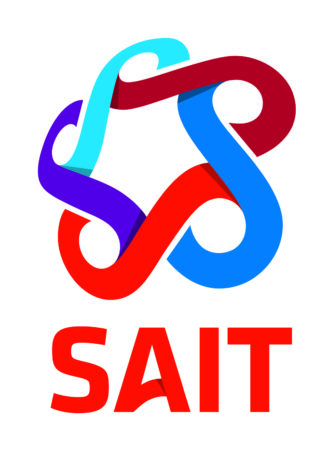 City : Calgary, AB
Category : Other Casual/ Hourly – Other
Industry : Education
Employer : SAIT - Southern Alberta Institute of Technology
SAIT's Athletic and Recreation department is a valuable part of the SAIT experience — and we are proud to support Trojans players in sports from hockey to golf. SAIT Recreation's programs and facilities are designed to support active and healthy lifestyles for our students, staff, alumni and members of the public.
The Opportunity
Head Coaches in the Trojans Athletics program offering are tasked with engaging students as they aspire to achieve their own fitness, wellness and competitive experiences. Salary ranges reflect degree of involvement with SAIT Trojans Team activities including training, competing & compliance as well as non-sport specific duties interfacing with HSE, OTR, LAS, EDI, Finance, Facilities, Alumni & Development, Marketing & Communications, Student Engagement and other departments at SAIT as required.
Each program Head Coach coordinates a staff of part-time assistant coaches, equipment managers and other program specific leaders. Together these line-ups of Coaching Staff will represent SAIT in leagues of play as they seek to provide a Conference Championship experience made up of a season of training, learning, socializing, entertaining and competing. Students opt in to the roster positions made available as our coaching staff structures a progressive, safe, professionally instructed experience that should meet the expectations of the 'advanced or elite recreational post-secondary student athlete'.
While we are interested in receiving resumes for all of our teams, the Trojans are currently on the search for Head Coaches for the following teams:
-Men's Basketball
-Women's Rugby
Job Classification: Other Pooled
# of position: 4
Posting End Date: Until suitable candidate is found
About SAIT
SAIT is a global leader in applied education. Named one of
Alberta's Top Employers
, we offer the chance to work with a purpose — preparing the next generation of industry leaders, entrepreneurs, advocates and explorers.
Building on our 100+ year history, we're looking for innovative, bold and collaborative employees who embrace change and deliver world-class customer experiences. Your future starts now at SAIT.
Equity, diversity and inclusion (EDI) is essential to achieving SAIT's vision to be a global leader in applied education. We encourage applications from women, Indigenous people, racialized people, people with disabilities, people from gender and sexually diverse communities, and/or people with intersectional identities. Learn more about
EDI at SAIT
.
At SAIT, we understand that experience comes in many forms. We're dedicated to adding diverse perspectives to SAIT - so if your experience is close to what we're looking for, please consider applying.
SAIT is committed to supporting persons with disabilities throughout the recruitment process. We will work with applicants to provide accommodations upon request to the Talent Advisor.
Personal information that you provide is collected under the authority of the Freedom of Information and Protection of Privacy Act (FOIP Act) section 33(c) and will be used for the purposes of managing the application, selection and interview process. Should you require further information about the collection, use and disclosure of personal information, please contact the SAIT FOIP Coordinator at
foip.coordinator@sait.ca
BEWARE FALSE POSTINGS AND RECRUITING OFFERS
SAIT has been made aware of individuals or organizations posing as SAIT using false postings to attract job seekers and collect personal information. Please be aware that SAIT will never request sensitive personal information beyond what is required for an application.
Career opportunities at SAIT will always be posted on the SAIT career site and we encourage applicants to only apply directly through there. When your application is completed you will receive an email confirmation, if you did not receive one please check your junk mail or try applying through the SAIT career page again.