Treasury (Credit) Specialist, Financial Department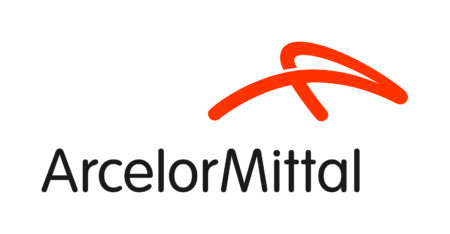 City : Hamilton
Category : Human Resources
Industry : Manufacturing
Employer : ArcelorMittal
Requisition ID:  30079 
Do you want to work at one of Canada's Top 100 Employers? We're looking for people who are driven by excellence to work with innovative technology to create the material tomorrow's world will be made of.
At ArcelorMittal Dofasco, we play a key role in North America's advanced manufacturing supply chain working with the top automotive, energy, packaging, and construction brands to develop lighter, stronger and more sustainable steel products – from cans to cars.
We are at the forefront of the steel industry with a plan to change the way we make steel to significantly reduce GHG emissions in the short term, while reaching net zero before 2050. Ours will be the first integrated steelmaking site in the world to make this transformation and it will happen by 2028. Our global company is leading the world with significant decarbonization projects in North America and Europe and our site is key to this plan.
ArcelorMittal Dofasco is Hamilton's largest private sector employer with more than 4,500 employees, shipping 4.5 million net tons of high quality flat carbon steel annually. Our iconic tagline "Our Product is Steel. Our Strength is People." is a true expression of our belief that our people are our competitive advantage.
ArcelorMittal Dofasco Job Posting
Financial Department - Treasury Business Unit
Credit Specialist
(Permanent Position)
Overall Responsibilities:
To provide technical, and analytical support and expertise in monitoring and managing the company's Accounts Receivable credit exposure to its customers
Accountabilities:
Coordinate review of customer credit lines; ensure they are completed according to the credit policy and procedures.  Continuously monitor assigned customer accounts to ensure timely payment and employing various techniques to encourage prompt payment

Collaborate with Claims and Commercial to resolve outstanding items, disputes or to provide additional information requested by customer; Lead the resolution of larger issues by consolidating data and providing detailed analysis to the various stakeholders for timely decision making.

Lead reviews of customer accounts with each of the Commercial Market Segments on a quarterly basis.  Support segments with more detailed analyses upon request to facilitate account clean ups.

Lead relationship with credit insurer to maximize insured values and minimize credit risk.  As required, notify insurer of overdue accounts and process claims through to resolution.

Coordinate and lead cash application process and design ongoing training sessions and documentation to support team.

Support bi-monthly TSR (True Sale of Receivables) process and ensure reports are filed in a timely manner.

Maintain and modify DSO (Days Sales Outstanding) forecasting model

Develop, maintain, and improve SharePoint sites for each market segment; report on established KPIs

Support Manager, Treasury Operations with special projects.

 
Education and Experience:
University Degree – Preferably in Business or Accounting

Accounting Designation or an MBA would be considered an asset

3+ years of related job experience

Working Knowledge of SAP's Enterprise Resource Planning systems (ERPs) would be considered an asset

Proficiency in Microsoft Office Programs.  Proficiency in Power BI, Power Automate and SharePoint would be considered an asset.

CCP (Certified Credit Professional) or equivalent certification, or progress towards such certification will be considered an asset.
Knowledge
Advanced knowledge and understanding of the various aspects of finance theory, information systems and control practices as they relate to Treasury and Credit (e.g. risk management instruments, financial statement analysis, Credit terminology and metrics etc.)

Basic understanding of the steel industry and the various manufacturing uses of sheet steel
Skills & Competencies:
Financial skills: 
Ability to analyze and summarize large amounts of data, identifying trends and anomalies, and offer recommendations based on key findings.

Capable of completing complex financial calculations, offer recommendations based on results and implementing proposed process changes.

Demonstrates advanced knowledge and expertise on how to link underlying data to accounting and cash flows and makes well-reasoned recommendations and process changes based on this analysis.
Technical skills: 
Uses full range of advanced Excel features and techniques that are relevant to completing financial analysis.

Demonstrates advanced knowledge of treasury systems and process workflows.  Understands links between different functions in SAP and leverages this knowledge to continuously improve processes and controls.  Ensures process documentation is current and being followed.

Ability to solve more complex problems in SAP and to lead localized business system support efforts.
Results Orientation:
Pursues individual goals with energy and persistence, setting high personal standards of performance.

Sets SMART team goals to achieve Business Unit and Segment strategies and KPI's.

Proactively overcomes obstacles and adapts approach to achieve results.
Decision Making:
Makes clear, well-reasoned decisions and recommendations based on review of facts, priorities, constraints and resources.

Considers longer term implications of different options.
Teamwork:
Supports team outcomes and manages team dynamics for overall success.
Other competencies:
Strong oral and written communication skills and relationship building ability (both internal and external) that promotes a two-way dialogue. 

Demonstrates the ability to analyze problems from many angles in order to apply a broader context to work.

Promotes sharing of expertise and knowledge within the team.
Work Environment:
Office environment.

This position is eligible for remote work in accordance with our current remote work policy.
Hours of Work:
Days, Monday to Friday with extended hours as required due to period of peak workloads and project commitments.
Total Rewards at ArcelorMittal Dofasco
We provide employees with a market competitive total compensation package. Our promise is to provide superior pay for superior performance, accompanied by comprehensive health and wellness, pension, vacation and related programs.

Competitive hourly rates and shift premium

On your first day you will immediately be eligible for:
Bonus paid quarterly based on Company performance on key goals. Your bonus target will be 10% of base salary earnings.
Company paid Defined Contribution Pension Plan. No employee contribution required. With employer contributions between 5 and 10%.

Competitive vacation allowances

Group Benefits with no health and dental premiums.

For health and dental claims you only pay amounts above the maximums the plan pays.

Life insurance premiums are shared with the company.
After two years of permanent company service you will participate in our Profit Sharing, where all permanent employees share equally in allocation of profits.
 
Other immediate benefits include:
Competitive vacation entitlements

PPE and workwear provided at no cost (if required)     

Wellness and Employee Assistance Programs

Free access to three onsite fitness centers and our 70-acre recreation park with multiple arenas, fields and organized sports for you and your family
 
We would like to thank all those who apply in advance since only applicants selected to complete an online assessment will be contacted.  

ArcelorMittal Dofasco is an equal opportunity employer and encourages all qualified candidates to apply and we are committed to providing accommodations for people with disabilities to support their participation in all aspects of the recruitment and selection process.  If you require accommodation, we will work with you to meet your needs.