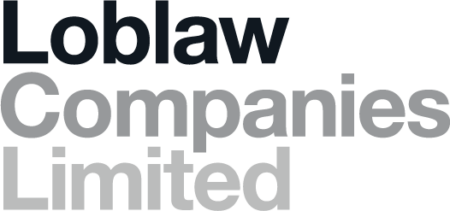 City : Calgary, Alberta
Category : Full time
Industry : Supply Chain & Distribution
Employer : Shoppers Drug Mart®
Referred applicants should not apply directly to this role.
All referred applicants must first be submitted through Workday by a current Loblaw Colleague.
Location:
2525 29 Street Northeast, Calgary, Alberta, T1Y 7B5
At Loblaw, we help millions of Canadians get through their best days, worst days, celebration days, and every day. Through our innovation and quality products, we're here for our friends, neighbours, family members and colleagues.

We succeed through collaboration and commitment and set a high bar for ourselves and those around us.

We're looking for adaptable people who are thrilled to join us in our goal of helping Canadians Live Life Well®. Whether you are just starting your career, re-entering the workforce, or looking for a new job, this is where you belong. We promote leaders at every level and support our people to follow their passion.
The Transport Manager is accountable for planning and operation in the transport department.  The role manages drivers and supervisory staff, while ensuring a high performance culture focused on customer service.
OPERATIONS MANAGEMENT:
Evaluate, monitor, verify operations performance and corresponding reports and address issues in a  proactive manner (i.e. performance management);

Ensure utilization and execution of Driver App, both with Dispatch team and drivers.

Continuous strive for process improvement, through the implementation and standardization of processes.

Develop and maintain communication with support teams, such as planning and cost validation

Host collaboration sessions with carriers, recognizing good/poor performance

Onboarding of new carriers as required.

Active involvement in centralized operations planning and initiatives.
LEADERSHIP/PEOPLE MANAGEMENT:
Monitor 24/7 staffing requirements and infrastructure to meet the needs of the business, while working with support (HR) to ensure proper staffing levels are maintained

.
Manage performance of team to meet goals and objectives through daily/weekly communication upwards and downwards, providing updates as required and appropriate. Lead huddles with appropriate groups ensuring they occur on agreed upon intervals.
Participate in hiring process for direct reports, ensure training process is followed appropriately, and following up on new hire performance; conduct performance management and coaching for staff as required. Provide regular feedback to direct reports. When necessary, participate in investigation and administration of discipline for poor performance or misbehavior.
Ensure all staff have completed all required training; schedule staff accordingly in available training sessions.
Meet with Manager to review team's performance, discuss issues, seek direction on performance of team and/or individuals.
Lead day to day communication within the department.. Take an active role in internal community events, and external events as a representative of the company.

Ensure Validation of driver activity through debrief process, ensuring that activity and relevant information matches driver assignment, sign off on delays as required.
CUSTOMER SERVICE
Execute on statutory vacation scheduling and planning, ensure proper coverage and plans are in place for peaks in volume and loads.
Work with warehouse operations to ensure coordination between departments while confirming transportation schedules are met.
Communicate with retail customers on urgent issues as required.
Manage and communicate forecast load counts.
Ensure equipment and resource requirements are set up according to delivery scheduling, and troubleshoot any gaps in coverage.
Monitor weather and road conditions related to delivery schedules and service needs, and react accordingly to provide proper communication and resolution to delivery issues.
Primary contact for customer/retail issue resolution by phone, email or store visits, as required.

Track and

Investigate retail claims, assigning to responsible party
FINANCE
Understand budged expenses for area of control and influence, staying current on expense performance year to date and period to date; report any overruns or savings upline.

Provide manager with information required for period P&L reviews.

Understand labour plans and/or carrier coverage plans weekly, work with dispatch (or third party dispatch) to ensure proper coverage without overruns on labour or cartage.

Report on common carrier metrics and performance, and provide data to support to Manager.
Use transport systems (TMS, Isotrak) to review output, resolve technical issues, run and review reports.
Investigate any damage to equipment and lead the claims process where applicable; coordinate road service calls.
COMPLIANCE MANAGEMENT AND CONTINUOUS IMPROVEMENT
Follow up on compliance related activities, including regular activities/tasks, audit preparation and follow up in a timely manner (Food safety, Health and Safety, Environmental, LAR).
Ensure that compliance items and reporting are completed by self or direct reports.
Conduct accident investigation and reporting for direct reports.
Responsible for temperature monitoring of Rx loads with a firm understanding of allowable transit time for product in coolers.
Investigate temperature claims when product arrives to DC or stores in unacceptable conditions.
KNOWLEDGE and SKILL REQUIREMENTS:
College Education, preferably in Supply Chain Management an asset
5-7 years of related work experience
1-3 years of

Supervisory/Management

experience
Excellent communication skills are required
Must have strong leadership skills
Must have the ability to multitask, make decisions and problem solve
Strong organization skills required

Irregular hours may be required based on business needs
Loblaw is committed to sustainability by sourcing products with integrity and making a positive difference in the community. Our CORE Values – Care, Ownership, Respect and Excellence – guide all our decision-making and come to life through our Blue Culture. We offer our colleagues progressive careers, comprehensive training, flexibility, and other competitive benefits – these are some of the many reasons why we are one of Canada's Top Employers, Canada's Best Diversity Employers, Canada's Greenest Employers & Canada's Top Employers for Young People.
Employment Type:
Full time
Type of Role:
Regular
We have a long-standing focus on diversity, equity and inclusion because we know it will make our company a better place to work and shop. We are committed to creating accessible environments for our colleagues, candidates and customers. Requests for accommodation due to a disability (which may be visible or invisible, temporary or permanent) can be made at any stage of application and employment. We encourage candidates to make their accommodation needs known so that we can provide equitable opportunities.    
Please Note:  
Candidates who are 18 years or older are required to complete a criminal background check. Details will be provided through the application process.