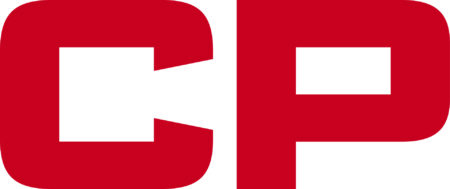 City : Farnham, QC, CA
Category : Other
Industry : Transportation
Employer : Canadian Pacific
Req ID: 101416

Department: Operations Eastern Division

Job Type: Full-Time

Position Type: Non-Union

Location: Farnham, Quebec

Country: Canada

% of Travel: 10-20%

# of Positions: 1

Job Available to: Internal & External
Canadian Pacific (CP) and Kansas City Southern (KCS) are now CPKC. As the only truly North American railway, we are making big moves! Drawing on our strong foundations and heritage, CPKC moves essential goods across our 20,000-mile network to support economic growth throughout Canada, the U.S. and Mexico. Be a part of history as we connect a continent and create exciting career opportunities across our new transnational network. Visit cpkcr.com to learn about the CPKC advantage, our purpose and culture.
PURPOSE OF THE POSITION:
As a Trainmaster you will be responsible for leading processes related to arrival, classification, building, inspecting, and dispatching of trains. You will lead the efficient movement of traffic within the road territory and yard-terminal by developing, organizing, and executing the daily yard-terminal/road operating plan in a safe and cost-effective manner. You will also provide leadership accountability for inputs and outputs of safety, service, productivity, and financial metrics. Most importantly you will lead by example to build a strong safety culture along with providing coaching on operational best practices. This position requires shift work, being hands on and working outdoors in all weather conditions at times
POSITION ACCOUNTABILITIES:
Ensure the safe and tactical execution of the operating plan through active supervision of operating (train) crews, yardmasters, support staff and assistant trainmasters.

Accountable for inputs and outputs of safety, service, productivity, financial metrics and adherence to corporate including compliance with regulatory environment.

Responsible for the safe, on time operations of all trains, business plan rollouts across the region and contribute to the overall execution of the LSOP and Operating Plan.

Lead investigations (accident or discipline) in accordance with labor agreements, policies, etc. and ensure compliance to CPKC's policies and collective agreements and recommend changes

Conduct efficiency tests, train rides and safety related activities to support a safe, efficient operation; and may be required to attend derailments/incidents/injuries when on duty.

Investigate safety rules and policy failures and respond and act on safety, health, and environmental related incidents, identify cause, implement or recommend corrective actions or action plans.

Ensure the delivery of optimal results against appropriate performance and financial metrics through maximum asset utilization; while, Identifying and acting on opportunities to increase yard/road fluidity and productivity.

Accountable for rail cars that are idle for 24 hours or longer for any reason and inventory management for terminals and line of road in their areas of responsibility; and

Ensure full understanding of business requirements, service commitments, managing a strong team of employees, and any service penalty conditions for customers in their geographic area.
POSITION REQUIREMENTS:
High school diploma or high school equivalency diploma.

Minimum one year of railway experience as a conductor or engineer is required, candidates with previous supervisory experience preferred.

Valid driver's license.

Demonstrated operational knowledge related to operational plans and yard management practices.

Qualified Locomotive Engineer, an asset.

Must be able to obtain a passport.

Must be Bilingual (English and French).

Ability to obtain and maintain CPKC's Canadian Rail Operating Rules (CROR) qualifications as a conductor or engineer.

Wiling to operate trains to support operations as needed.

Strong understanding of collective agreements and regulatory requirements.

Excellent problem solving skills with an ability to pinpoint expectations along with providing positive, constructive feedback

Previous experience conducting investigations; analyzing, understanding, and resolving local issues related to interpreting variances to operating protocols.

Willing and able to work rotating days/nights shift to support a 24/7 operation and outside in all weather condition.
WHAT CPKC HAS TO OFFER:
Flexible and competitive benefits package

Competitive company pension plan

Employee Share Purchase Plan

Annual Fitness Subsidy

Part-time Studies Program
ADDITIONAL INFORMATION:
As an employer with national presence, the possibility does exist that the location of your position may be changed based on organizational requirements.
Medical Requirements: 
Operating safely is a core foundation of CPKC. Our commitment is to protect our people, customers, communities in which we operate, the environment and our assets. We are also committed to a healthy and safe workplace. CPKC's Alcohol and Drug Policy and Procedures ("Policy and Procedures") support these commitments.   All new hires for a safety critical position will be required to complete a pre-employment medical that includes a physical, vision, hearing, alcohol, and drug audit assessment. Pre-employment qualification drug test(s) are also required. This includes candidates participating in the Trainee Program who will also be required to pass a drug test during the training process before receiving final qualification for the position.
Background Investigation:
The successful candidate will need to successfully complete the following clearances:    
Criminal history check 

References

Driver's License Verification 
Management Conductor Program:
Becoming a qualified conductor or locomotive engineer is the single best way for a management employee to learn the business at CPKC. You may be required to obtain a certification or to maintain your current certification/qualification as a conductor or locomotive engineer.
CPKC is an equal opportunity employer committed to the principles of employment equity and inclusion. We welcome applications from all qualified individuals. All applicant information will be managed in accordance with the federal Personal Information Protection and Electronic Documents Act ("PIPEDA").