Training/Learning Specialist & Market Development Manager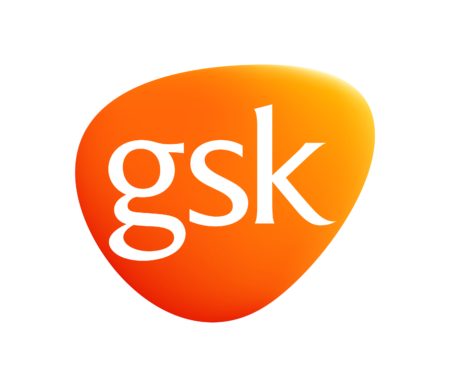 City : 75 Queen Street
Category : Autre
Industry : Healthcare
Employer : GSK
Nom du site:
Montreal Queen Street
Date de publication:
Jan 17 2023
Why ViiV?
ViiV Healthcare is a global specialist HIV company combining the HIV expertise of GSK, Pfizer, and Shionogi. We have a broad portfolio of antiretroviral medicines, an industry-leading pipeline, and several first-of-their-kind programmes to improve access to medicines and support novel on-the-ground community initiatives.

Through our focus on patient-centered innovation we have developed a strong portfolio of medicines that are advancing treatment and care for people living with HIV around the world.  Our broad product portfolio includes a range of therapeutic options throughout the treatment spectrum.  The primary focus is on the growth portfolio namely dolutegravir and cabotegravir based regimens as well as a small number of newly acquired assets.
ViiV is seeking an experienced Training/Learning Specialist & Market Development Manager. This role will be supporting the ViiV Canada Portfolio, reporting into the Insights and Analytics Director, working in close partnership with all functional areas (Sales, Marketing, External Affairs, Market Access & Medical).  The primary responsibilities of the role are to develop and implement a robust capability plans for the ViiV Canada Team and is accountable for connecting the executional opportunities, competitive landscape, and our internal resources so we can support the Enterprise with the right cross functional approach.
This role will provide/give YOU the opportunity to lead key activities to progress YOUR career, these responsibilities include some of the following:
Key Responsibilities
Training / Learning
Diagnose employee (all functional areas) capability gaps to craft and deliver tailored interventions aligned to business priorities
Develop a robust annual capability plan to support the growth ambitions of our strategic brands in Canada.
Accountable for the implementation of key elements within the capability plan, most specifically focused on the Commercial business. Liaise with Medical / Commercial Capability leads in US and other LOCs
Accountable for onboarding process for new joiners; Liaise closely with US Capabilities Team and Canadian Leadership
Partner with the Marketing team to train and embed strategy and campaign to support excellence in execution
Use innovative learning methodologies to build positive learning interventions, in cooperation with cross functional ViiV and GSK partners locally and above-country
Work with Compliance to set the annual learning curriculum for the Business Unit. Accountable for supervising completion against required modules and reporting on a regular agreed basis.
Accountable for maintaining and updating training resources in the Illuminate/MyLearning platform
Market Development Responsibilities
Partner closely with the extended functional areas to act as one team across the portfolio, including maximizing current analytics, systems, and reports to identify and monitor growth opportunities.
Propose a National/Provincial plan to prioritize key regions, territories, customers where there are suitable business opportunities.
Build trust with matrix teams to co-create business plans, including key accounts, and connect the dots across the organization while influencing support from home office teams.
Analyze area/regional business trends based on market dynamics. Accountable for planning and actions of cross functional team collaboration.
Identify with clarity the size and ROI of opportunities to align with financial and sales goals.
Basic Qualifications
Degree level in life sciences or business, or equivalent.
Job-related experience and expertise in training and/or

commercial/marketing,

including account planning, skills execution.
Job related experience demonstrating the development and implementation of training interventions and excellence in implementation and evaluation of these.
Consistent track record to influence at different levels. Must be able to credibly interact and engage meaningfully daily with different matrix partners.
Experience in leading change and innovative initiatives and processes
Project management skills with proven ability to craft, lead and implement projects and programmers, including developing project metrics, working with external learning providers, using learning platforms and outcome evaluation tools
Preferred Qualifications
Excellent interpersonal skills, prioritization, and problem-solving skills with high sense of responsibility and accountability
Excellent business understanding with ambitious attitude, with clear understanding of regulation and compliance requirements
Excellent consulting skills with ability to assess and diagnose a situation, generate solutions and influence at multiple levels
Ability to synthesize and communicate messages to different audiences.
Demonstrated strong analytical profile.
Breadth of experience is highly valued.
*LI-GSK
ViiV est un employeur qui prône l'égalité des chances et s'engage en faveur de la diversité et de l'inclusion. Nous invitons toutes les personnes qualifiées à postuler à nos offres d'emploi. ViiV s'engage à tenir compte des besoins des personnes handicapées. Si vous avez besoin d'un logement à n'importe quel stade de la procédure de candidature ou si vous souhaitez plus d'informations sur nos politiques de logement, veuillez nous contacter à l'adresse canada-recruitment@gsk.com. Merci de ne pas envoyer votre curriculum vitae à cette adresse électronique et de postuler via la procédure de candidature en ligne pour ce poste.
En tant qu'entreprise axée sur la santé et la science, ViiV est résolue à suivre les recommandations énoncées par Santé Canada et à prendre toutes les mesures nécessaires pour aider à freiner la propagation de la COVID-19, ce qui comprend la vaccination contre la COVID‑19. Nous croyons fermement que c'est la meilleure façon d'aider à protéger ceux qui nous importent le plus : nos employés, les membres de nos familles et de nos collectivités, ainsi que les patients et les consommateurs que nous servons. À cette fin, nous avons pris une mesure de taille pour assurer la sécurité de nos employés pendant cette crise mondiale de santé publique.
Ainsi, seuls les employés entièrement vaccinés contre la COVID-19 peuvent se rendre à nos bureaux de Mississauga et de Laval (Montréal). De plus, tous les employés en contact direct avec les clients qui, dans le cadre de leur travail, fréquentent des établissements de soins de santé comme les hôpitaux, les pharmacies ainsi que les cabinets de médecins et de dentistes devront être entièrement vaccinés contre la COVID-19. Malgré ce qui précède, les employés peuvent demander une mesure d'adaptation pour des motifs liés aux droits de la personne, y compris des problèmes de santé ou des croyances religieuses. La santé et la sécurité de nos employés demeurent l'une de nos grandes priorités.
Avis important aux agences de placement ou de personnel

ViiV n'accepte aucune candidature référée par une agence de placement ou de personnel sur ce site. Toutes les agences de placement ou de personnel sont tenues de transmettre de telles références au Service des ressources humaines ou d'approvisionnement de ViiV pour obtenir préalablement une autorisation écrite lui permettant soumettre une candidature en réponse à une offre d'emploi de ViiV. Cette autorisation préalable est une condition essentielle à toute entente (verbale ou écrite) à ce sujet entre une agence de placement ou de personnel et ViiV. En l'absence de toute autorisation écrite en ce sens, toute démarche entreprise par une agence de placement ou de personnel sera considérée avoir été faite sans le consentement ou sans entente contractuelle liant l'agence de placement ou de personnel et ViiV. Le cas échéant, ViiV ne sera pas responsable de tous frais découlant de telles démarches ou de tous frais associés à quelque candidature qu'une agence de placement ou de personnel aurait pu afficher sur ce site.