Training Coordinator, BCI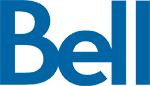 City : Verdun, Quebec
Category : Operations & IT Infrastructure
Industry : Telecommunication Services
Employer : Bell
Req Id: 414148

At Bell, we do more than build world-class networks, develop innovative services and create original multiplatform media content – we advance how Canadians connect with each other and the world.

If you're ready to bring game-changing ideas to life and join a community that values, professional growth and employee wellness, we want you on the Bell team.

Corporate Services is at the centre of the action, providing the support that enables Bell's industry leadership. Our Corporate Security & Responsibility, Communications, Human Resources, Procurement & Value Creation and Real Estate teams work collaboratively to drive our corporate strategy forward.
 
Position Overview
Job Title: Training Coordinator
Job location addresses: 1 Alex-Graham-Bell, Verdun (QC) or 5099 Creekbank, Mississauga (ON) or 2980 Virtual Way, Vancouver (BC)
Job status: Regular Full Time
We are seeking a proactive and detail-oriented Project Coordinator to join our team. In this role, you will be responsible for coordinating and supporting various aspects of our training and development initiatives. The ideal candidate is highly organized, possesses excellent communication skills, and is adept at managing multiple tasks and priorities in a dynamic environment.
Key Responsibilities
Coordinate, maintain, and prepare course schedules, attendance sheets, records, and all necessary logistics for training programs.

Collect, analyze, report, and track training data, ensuring compliance with training requirements, and provide regular updates to leadership.

Address a high volume of training inquiries promptly and professionally through written and verbal communication channels.

Provide support for the planning, execution, and delivery of Learning and Development projects and initiatives.

Maintain accurate and up-to-date employee training records, ensuring the confidentiality and accuracy of training data.

Evaluate and recommend improvements to training materials and methodologies to enhance the effectiveness of learning programs.

Serve as a liaison between internal teams and external resources, facilitating effective communication and collaboration.

Strengthen partnerships with external parties, including third-party vendors, to enhance the quality and breadth of training offerings.

Attend and actively participate in stakeholder meetings, ensuring relevant insights are shared and actions are documented.

Manage project changes and proactively address potential delays to ensure project deadlines are met.

Provide administrative support as required to ensure the smooth execution of training and development initiatives.

Maintain accurate documentation for each project, capturing key details and outcomes.
Critical Qualifications
Be fluently bilingual (English-French); In the course of their duties, this person will be required to interact with French & English speaking stakeholders across Canada.

Intermediate knowledge of Microsoft Excel.

Bachelor's degree in a relevant field or equivalent work experience.

Strong organizational skills and the ability to manage multiple tasks simultaneously.

Excellent communication skills, both written and verbal, with a strong attention to detail.

Proficiency in project coordination and management techniques.

Ability to analyze data and provide meaningful insights to inform decision-making.

Experience in Learning and Development or related fields is a plus.

Proficiency in project management software.

Proven ability to work collaboratively in cross-functional teams.

Strong problem-solving skills and a proactive attitude towards challenges.

Demonstrated ability to work independently with minimal supervision.
​#EmployeeReferralProgram

Adequate knowledge of French is required for positions in Quebec.
Additional Information:
Position Type: Non Management 
Job Status: Regular - Full Time 
Job Location: Canada : Quebec : Verdun || Canada : British Columbia : Vancouver || Canada : Ontario : Mississauga 
Work Arrangement: Remote
Application Deadline: 10/02/2023
For work arrangements that are 'Hybrid', successful candidates must be based in Canada and report to a set Bell office for a minimum of 3 days a week.  Recognizing the importance of work-life balance, Bell offers flexibility in work hours based on the business needs.
Please apply directly online to be considered for this role. Applications through email will not be accepted.
At Bell, we don't just accept difference - we celebrate it. We're committed to fostering an inclusive, equitable, and accessible workplace where every team member feels valued, respected, and supported, and has the opportunity to reach their full potential. We welcome and encourage applications from people with disabilities.
Accommodations are available on request for candidates taking part in all aspects of the selection process. For a confidential inquiry, simply email your recruiter directly or recruitment@bell.ca to make arrangements. If you have questions regarding accessible employment at Bell please email our Diversity & Inclusion Team at inclusion@bell.ca.
Created: Canada , QC , Verdun
Bell, one of Canada's Top 100 Employers.