Training Advisor – Conseiller à la Formation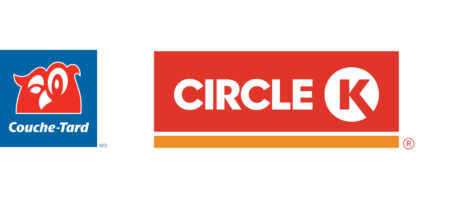 City : MONCTON
Category : Human Resources
Industry : Retail
Employer : Alimentation Couche-Tard
Sous la responsabilité de la gestionnaire principale à la formation, le titulaire du poste voit au développement, à la diffusion et au suivi des programmes de formation pour le personnel de magasin chez Couche-Tard et Circle K. De plus, il développe, collabore et contribue à des projets visant l'amélioration des processus d'opération ainsi que de la mise en place des procédures autant en français qu'en anglais.
Responsabilités principales :
Dispenser des formations aux employés de l'entreprise sur différents aspects reliés au travail;
Coordonner le déploiement de la formation et effectuer le suivi;
Développer et rédiger le contenu des formations, du matériel didactique, des exercices selon différentes modalités d'apprentissage (en classe, vidéo, e-learning) et voir à leurs mises à jour;
Participer aux projets reliés à l'élaboration de procédures, l'amélioration des processus de travail et à l'automatisation des opérations;
Concevoir les évaluations et les outils de suivi de l'apprentissage destinés au personnel;
Offrir du support et de l'assistance technique sur certains outils/logiciels internes;
Formation :
Baccalauréat en ressources humaines ou autre domaine connexe, ou expérience de travail pertinente
Expériences :
Trois (3) à cinq (5) années d'expérience en formation ou autre domaine pertinent
Connaissances et aptitudes :
Capacité à travailler en équipe;
Rigueur;
Capacité à définir les priorités;
Excellentes aptitudes en communication verbale et écrite auprès de différents intervenants;
Excellentes compétences pédagogiques;
Excellentes compétences en rédaction et une capacité d'analyse et de synthèse développée;
Solide maîtrise de l'environnement Microsoft Office (Word, Power Point, Excel).
Aptitudes linguistiques :
Parfaitement bilingue (anglais et français)
Reporting to the Senior Training Manager, the Training Advisor is responsible for the development, distribution and follow-up of training programs for Couche-Tard and Circle K employees. In addition, the Training Advisor develops, collaborates and contributes to projects aimed at improving operating processes and the implementation of procedures in both French and English.
Main responsibilities :
- Provide training on various aspects of the job to the company's employees;
- Coordinate the deployment of training and do follow-up;
- Develop and write the content of the training courses, didactic material, exercises according to different learning methods (in class, video, e-learning) and see to their updates;
- Participate in projects related to the development of procedures, the improvement of work processes and the automation of operations;
- Design evaluations and learning follow-up tools for staff;
- Provide support and technical assistance on certain internal tools/software;
Education :
Bachelor's degree in Human Resources or other related field, or relevant work experience
Experience :
- Three (3) to five (5) years of experience in training or other relevant field
Knowledge and Skills:
- Ability to work in a team environment;
- Rigorous;
- Ability to prioritize;
- Excellent verbal and written communication skills with various stakeholders;
- Excellent teaching skills;
- Excellent writing skills and strong analytical and synthesis skills;
- Strong skills of the Microsoft Office environment (Word, Power Point, Excel).
Language skills :
- Fluently bilingual (English and French)
Couche-Tard/Circle K values diversity and inclusion and aims to create a safe, accessible and rewarding workplace that showcases the unique contribution of our employees to the success of our business. As an employer, we are committed to employment equity, we encourage a wide variety of applications to ensure that we have a diverse workforce that is representative of the customers and the communities we serve. Accommodations are available upon request for applicants who participate in all aspects of the selection process.