Track Maintainer, Class 2, Trainee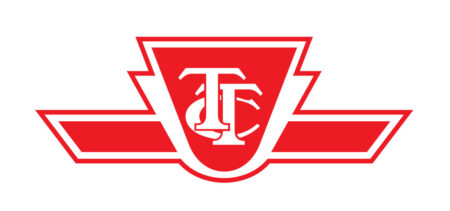 City : Toronto
Category : Subway Track Maintenance
Industry : Public Transportation
Employer : Toronto Transit Commission (TTC)
JOB INFORMATION
Requisition ID: 7578
Number of Vacancies: View on TTC website
Department: Track & Structures (20001107) - Subway Track Maintenance (30000429)
Salary Information: View on TTC website
Pay Scale Group: WG5
Employment Type: View on TTC website
Weekly Hours: View on TTC website Off Days: 1. Thursday/Friday 2. Saturday/Sunday Shift: 1. Nights 2. Nights
Posted On: May 26, 2023
Last Day to Apply: June 1, 2023
Reports to: View on TTC website
The Toronto Transit Commission (TTC) is North America's third largest transit system and has been recognized as one of the top places to work in the GTA. Guided by a forward-thinking strategic plan, the TTC's vision is to be a transit system that makes Toronto proud. The TTC's recruitment efforts are directly aligned to its mission of providing "a reliable, efficient, and integrated bus, streetcar and subway system that draws its high standards of customer care from our rich traditions of safety, service and courtesy."
JOB INFORMATION
We are currently seeking two (2) Track Maintainer Class 2 Trainees.
These positions are on a 40-hour work week and involves night shifts with Thursday/Friday as off-days and the work location is primarily located at Greenwood Yard or involves night shifts with Saturday/Sunday as off-days and the work location is primarily located at McCowan Yard. For all for positions, work reporting locations will vary as dictated by work assignments.
Successful candidate will be classified as a Track Maintainer Class 2 Trainee for a period of 12 months during which time the applicable training will be provided; upon successful completion of the training, employee will be classified as a Track Maintainer Class 2 (Wage Grade 7).
KEY ACCOUNTABILITIES
Trainees receive instruction on the safe and efficient use of motorized equipment and vehicles such as, but not limited to: various types of trucks, vans, front-end loaders, speed swing loaders, mini excavators, skid steer and snow ploughing/salting equipment
Attaining and maintaining proficiency in the operation of equipment used in the maintenance and construction of subway track, loading platforms, tangent and special track work, placing of concrete/paving materials, installation of drains, and electrical/mechanical track switches
Successful completion of the Training Department's program for truck driving and the written and practical tests to qualify for a Class "DZ" licence
Operating vehicles to transport tools, materials, and personnel to and from work sites
Upon successful completion of the training, Trainees are classified as a Track Maintainer 2 in Wage Group 7
Responsible for treating passengers and/or employees with respect and dignity and ensuring the needs of passengers or employees with disabilities are accommodated and/or addressed (within the area of responsibility) in accordance with the Ontario Human Rights Code and Related Orders so that they can fully benefit from the TTC as a service-provider and an employer
SKILLS, KNOWLEDGE AND EXPERIENCE
Completion of a Grade 10 education or its equivalent
Completion of the Track Worker and Track Maintainer training programs
Subway/SRT Rule Book certification
Ability to comprehend verbal and written instructions
A valid non-probationary Class "G", or better Province of Ontario Driver's Licence
Must have or rapidly acquire a comprehensive knowledge of the Ontario Human rights Code and Related Orders including disability accommodation and accessibility requirements pertaining to passengers and employees
The TTC is committed to upholding the values of equity, diversity, anti-racism and inclusion in the delivery of its services and in its workplaces. The TTC is committed to fostering a diverse workforce that is representative of the communities it serves at all levels of the organization, and supports an inclusive environment where diverse employee and community perspectives and experiences bring value to the organization. The TTC encourages applications from all applicants, including members of groups with historical and/or current barriers to equity, including but not limited to, Indigenous, Black and racialized groups, people with disabilities, women and people from the LGBTQ(IA+) community. The TTC values and supports an inclusive and barrier-free recruitment and selection process.
Accommodations for applicants are available upon request throughout the recruitment and selection process, including for those who identify as having a disability. Please contact Talent Management at (416) 393-4570. Any information received related to an accommodation will be addressed confidentially.
The TTC's policy prohibits relatives of current TTC employees from being hired, assigned, transferred or promoted into positions, where there is a conflict of interest due to a relationship. Should you be selected for an interview, you will be required to disclose the name, relationship and position of any relative who is a current TTC employee.
We thank all applicants for their interest but advise only those selected for an interview will be contacted.