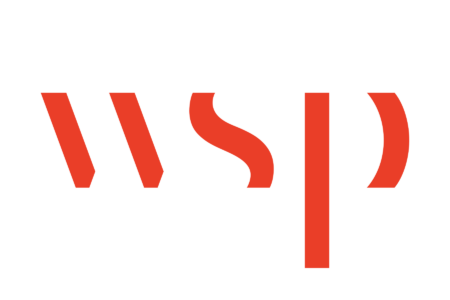 City : Toronto, ON
Category : T&I - Transportation Systems
Industry : Engineering
Employer : WSP
ANY WSP LOCATION IN CANADA
WSP is currently seeking Intermediate Track Design Engineers to join our Rail and Transit Group. This position is open to applications from Engineers who could be based in any major WSP city location in Canada.
Reporting to the Manager, Rail and Transit, this position will be responsible for managing and providing track design expertise in relation to engineering work associated with WSP Rail and Transit projects.
The Track Design Engineer will work collaboratively with a team of  Senior Engineers and Specialists across rail & transit disciplines (Systems Engineering, Signals, Electrification Systems, Data Communications, and Project Controls), Project Managers, Systems Engineers, Signals Engineers, Analysts, and Coordinators.
As a senior member of the Rail & Transit team, you will be given opportunities to use your transferable skills to define processes, create execution plans, mentor the junior team members, and be the technical lead for multiple projects.
You will be supported by management to develop work plans and professional skills to become a strong leader in the consulting environment
RESPONSIBILITIES
Performing and/or co-ordinating the planning, monitoring, analysis and evaluation of the track designs to effectively address track design, construction, interface and maintenance issues in accordance with quality objectives and regulations, laws and standards; (ex. Metrolinx, CN, CP, TTC and AREMA);
Able to produce and check a wide array of track designs, grading models, DTM surface and related details;
Performing design reviews pertaining to the design of the track alignment and trackwork through all project phases;
Reviewing design standard variances and obtaining stakeholders buy-in;
Reviewing and providing written comments for design and technical proposal submissions by consultants and/or design-build consortiums;
Preparing and reviewing design-build proposals, technical documents for tender, calculation of quantities, cost estimates and project specifications;
Working cooperatively with counterparts in other departments in order to meet client requirements;
Developing ballasted and non-ballasted track structures, track alignment, profile, and associated grading
Developing requests for third party Work Plans and reviewing, negotiating, recommending release, and endorsing invoices of Work Plan phases as they relate to program-level trackwork initiatives;
Reviewing and/or preparing various reports and other correspondence related to project technical issues, witnessing and/or coordinating tests and inspections of the trackwork components and systems, and evaluating their performance;
Facilitating and attending technical and/or progress meetings as required, reviewing progress reports, and endorsing invoices for services;
Reviewing and/or preparing various reports and other correspondence related to project technical issues, witnessing and/or coordinating tests and inspections of the trackwork components and systems, and evaluating their performance;
Supporting quality control/quality assurance and safety certification processes;
Provide information, advice, support and recommendations regarding operating and administrative issues, rules, procedures, standards, budgets, etc, to employees and management staff, contractors, consultants, and other stakeholders
Other duties as assigned/required
QUALIFICATIONS
University (accredited) degree in an Engineering program;
4-7 years of hands on experience in mass transit trackwork and Class 1 Railway designs from conceptual to detailed design;
Registration as a Professional Engineer in the Province of Ontario is required;
Experience in LRT projects, supervising construction, and trackwork inspection
Must have a strong technical knowledge of mainline, yards, industrial tracks, intermodal and transload facilities, special trackwork, ballasted and non-ballasted track and associated civil work;
Experience developing Railway Track alignment and civil Design working in Microstation, Inroads, autoCAD and 3DCivil.  Experience with Navisworks or ArcGIS would be an asset.
Ability to motivate and co-ordinate the efforts of others to accomplish objectives;
Strong organizational, analytical and problem-solving skills in conjunction with innovative thinking;
An innovative thinker able to challenge existing practices and arrive at effective solutions;
Strong written and verbal communication skills
#rail2022