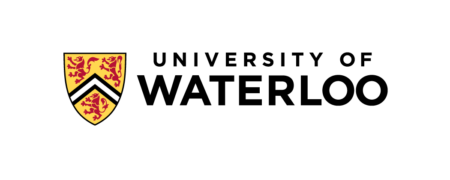 City : Waterloo, ON
Category : Temporary
Industry : Education
Employer : University of Waterloo
Overview:
Term: 6 months
The TIMS technician is responsible for the day-to-day operation of the Thermally Ionized Mass Spectrometry (TIMS) facility. The primary duty is the analysis of strontium isotopes in natural minerals and water samples for geological and environmental applications. The incumbent must be well versed in strontium isotope geochemistry to assess and analyze a variety of materials and complex sample matrices. The technician is also responsible for the operation and maintenance of a TIMS in addition to numerous peripherals.
This position works 18.75 hours per week
Responsibilities:
Strontium isotope sample preparation
Perform initial sample assessment to determine sample size requirements in addition to other considerations like mineral type or sample matrices (brines, etc.)
Administer strontium extraction and purification using ion exchange resin columns and ultra-pure solvents and reagents
Elute purified strontium aliquot for further processing and filament loading
Rhenium filament preparation
Samples must be loaded onto zone refined and degassed high purity rhenium ribbon filaments
Incumbent manages the cutting, building, soldering, and degassing of filaments
Administers sample loading and careful drying of the strontium subsample to allow for controlled ionization
Maintenance and operation of a Filament Degassing Unit (Thermo Finnigan, Germany)
Strontium Isotope Analysis
Analyze prepared filaments consisting of both unknown samples and known standard materials (IAEA reference materials) for 87Sr/86Sr
Maintenance and operation of a Triton Thermal Ionization Mass Spectrometer (TIMS) (Thermo Finnigan, Germany)
Additional responsibilities
Oversees the organization and cleanliness of the TIMS laboratory ensuring compliance with the Safety Office
Manages the cleaning and washing of laboratory equipment and used filaments and shields
Assist undergraduate and graduate students with all aspects of analytical work. This includes teaching analytical methods, supervising students, on machinery and wet chemistry procedures and providing advice and help with interpretation of analytical data used in student research projects
Qualifications:
Undergraduate Degree in a Science related field required
3 years' experience working in a general lab setting
Experience working in an isotope analytical laboratory preferred
Experience with TIMS preferred
Knowledge of strontium geochemistry sample preparation
Effectively manage multiple priorities and exercise independent, prudent judgement
Strong analytical and problem-solving skills
Excellent verbal and written communication skills
Intermediate MS Word and Excel
Equity Statement:
The University of Waterloo acknowledges that much of our work takes place on the traditional territory of the Neutral, Anishinaabeg and Haudenosaunee peoples. Our main campus is situated on the Haldimand Tract, the land granted to the Six Nations that includes six miles on each side of the Grand River. Our active work toward reconciliation takes place across our campuses through research, learning, teaching, and community building, and is co-ordinated within our Office of Indigenous Relations.
The University values the diverse and intersectional identities of its students, faculty, and staff. The University regards equity and diversity as an integral part of academic excellence and is committed to accessibility for all employees. The University of Waterloo seeks applicants who embrace our values of equity, anti-racism and inclusion.  As such, we encourage applications from candidates who have been historically disadvantaged and marginalized, including applicants who identify as First Nations, Métis and/or Inuk (Inuit), Black, racialized, a person with a disability, women and/or 2SLGBTQ+.
All qualified candidates are encouraged to apply; however, Canadians and permanent residents will be given priority.
The University of Waterloo is committed to accessibility for persons with disabilities. If you have any application, interview, or workplace accommodation requests, please contact Human Resources at hrhelp@uwaterloo.ca  or 519-888-4567, ext. 45935.