Tier 2 Canada Research Chair in Polytechnic Learning & Teaching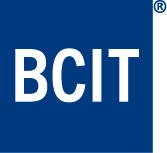 City : Burnaby
Category : Other
Industry : Education
Employer : British Columbia Institute of Technology (BCIT)
The *British Columbia Institute of Technology (BCIT)* is seeking a suitable candidate for the nomination of a *Tier 2 Canada Research Chair in Polytechnic Learning and Teaching*, in accordance with the regulations set for Tier 2 Canada Research Chairs. The successful candidate will be an excellent emerging researcher who has demonstrated research creativity and innovation, and the potential to achieve international recognition in the Field of Research within the next five to ten years.

BCIT recognizes the legitimate impact that leaves (e.g., parental leave, leave due to illness, community contributions) can have on a candidate's record of research achievement. These leaves will be taken into careful consideration during the assessment process to avoid any negative impact. The successful candidate will propose an original and innovative research program of high quality which would attract excellent trainees, students and future researchers.

Applicants who are more than 10 years from having earned their highest degree (and where career breaks exist, such as maternity, parental or extended sick leave, clinical training, etc.) may have their eligibility for a Tier II Chair assessed through the program's Tier 2 justification process. (Link to Tier 2 Justification).

Demonstration of successful collaboration with industrial partners is an asset. Canada Research Chairs are subject to review and approval by the CRC Secretariat. Further details on the program can be viewed at www.chairs.gc.ca.

The successful candidate will hold a Ph.D. degree in education, or a related field, and take a leadership role within BCIT's Learning and Teaching Centre.

BCIT is an applied learning institution and has provided a world-class polytechnic education for over 55 years to 250,000 graduates. The CRC candidate will be part of BCIT's Learning and Teaching Centre comprised of 70 education professionals providing services such as: Instructional Design, Faculty Development, Course Production, Ed-Tech Support, Audio-Visual Services, Media Production, AR/VR and Multimedia Development, Program/Curriculum Development and Review, etc.

Potential research areas include, but are not limited to:
* Pedagogical approaches for applied learning and teaching
* Development and evaluation of multidisciplinary or interdisciplinary programs – efficacy and perceptions
* Learning and teaching education through the lens of equity, diversity, and social justice and Indigenization
* Pedagogical concepts of sustainability, digital transformation, and automation
* Self as polytechnic educator
* Efficacy of technology tools, platforms, and simulations in polytechnic education

Collaborations with BCIT schools and units allow for access to additional equipment and infrastructure, funded with support from the Canadian Foundation for Innovation (CFI), BC Knowledge Development Fund, Genome BC, Michael Smith Foundation for Health Research, Rick Hansen Foundation, Western Economic Diversification, and a variety of industry partners.