Territory Associate/Manager, Vaccines – Vancouver Island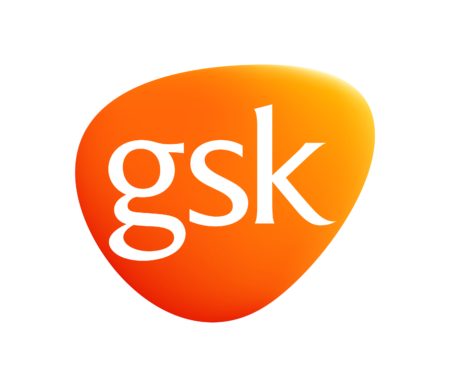 City : Canada Posting Location 31
Category : Other
Industry : Healthcare
Employer : GSK
Site Name:
Canada – British Columbia – Vancouver Island
Posted Date:
Jan 25 2023
*** We are looking for a talented individual to join the GSK Vaccines Team! The suitable candidates will ideally be located on Vancouver Island ***
We are one of the world's largest vaccines companies, delivering vaccines that help protect people at all stages of life. Our R&D focuses on developing vaccines against infectious diseases that combine high medical needs and strong market potential. Our Vaccines business has a portfolio of more than 20 vaccines to help protect people from a range of diseases throughout their lives. We supply these vaccines to people living in over 160 countries. We have a pipeline of 17 candidate vaccines in development at FY 2020, including three for the prevention of Respiratory Syncytial Virus (RSV). In October 2017, our shingles vaccine, Shingrix, received regulatory approval in Canada and the US.
The business generated sales of £7 billion in 2020. Our strategy is to bring differentiated and high-quality vaccines to as many people as possible. To achieve this, we focus on creating a strong patient and payer-focused pipeline, maintaining valuable partnerships with our local operating countries, and ensuring sustainable access and affordability.
The vaccines in our portfolio have been helping protect people from serious disease for over 100 years, with our Marietta (US) site dedicated to smallpox vaccine production since 1882. Today, our vaccines continue to tackle some of the world's most devastating diseases, including pneumococcal disease, meningitis, hepatitis, rotavirus, whooping cough, and influenza.
Innovation is the beating heart of our business. There will be no new vaccines for the many diseases that still threaten individuals, families, and communities worldwide without it. Our R&D organization brings together expertise in virology, bacterial infection, and different adjuvant platforms.  We now have three global R&D hubs: Rockville, USA (new in 2015); Rixensart, Belgium, and Siena, Italy, which are focused on discovering and developing novel vaccines across a range of pressing public health threats. We concentrate our efforts on those possible vaccines that may offer significant improvements over existing options or target diseases for which no vaccines exist. 
Our approach is to make the most of our expertise while forming complementary partnerships and alliances with others who bring different knowledge and experience. Our vision for the world, where everyone has access to the vaccines they need, depends on a steady supply of great ideas and excellent science.
Find additional details about our Vaccines business:  
Are you looking to be part of something meaningful and make a difference?  Do you want to join a team where you will feel appreciated, be valued for your different perspective and ideas, empowered and encouraged to think bigger and ahead?  Read on!
Details (your) Responsibilities:
The primary responsibility is to sell our vaccines/medicines to enable patients to do more, feel better and leave longer while achieving commercial objectives.
Develop business sales plan for individual customers to grow the business and set appropriate short-term objectives for customer calls to achieve long term goal and execute territory business plans for product mix in order to achieve/surpass sales objectives in the Vaccines Division.
Effectively integrate product knowledge into a relevant informative dialogue which brings customers an insightful perspective
Thoroughly understand GSK products, strategies, positioning and POA as well as those of key competitors
In some territories, negotiate contracts and help a diverse pool of customers maintain accountability for their contractual objective
Understand how diverse patients and health care professionals navigate the health care system and integrate these insights in the dialogue with the customer
Build and Maintain network of health care professionals to grow sales of product mix
Allocate budget and effectively use available resources (internal and external) to create customer value
You ensure your work contributes to the goals of the business and use your judgment to influence decisions
You find the best solutions for the business by working with people both inside and outside the organization.
You work in a diverse environment collaboratively with others and develop effective relationship to create new ideas together to get the best results
You contribute to a great working environment by bringing energy and commitment.
You are open to learning, adapting quickly to new ways of working and identifying opportunities for development.
Why you?
Basic Qualifications:
Minimum of a Bachelor's Degree
1-3 years minimum experience in sales
Valid driver's license*
Ability to travel domestically as per the requirements of the position (overnight stay & national/regional meeting)
Working knowledge of computer technology, Word, Excel, PPT and agility to learn new programs
Required Qualifications:
High sense of initiative and have a Business Owner mindset
Selling excellence and someone who seeks continuous improvement to engage customers to drive performance
Highly developed verbal and written communication skills and communicating with clarity, structure and passion with high sense of listening skill
Working knowledge of interpretation of scientific research studies
In-depth knowledge of data analysis techniques
Strong negotiating skills with customer-centric approach
Demonstrated ability to transform scientific information into meaningful insights
Why GSK?:
Our values and expectations are at the heart of everything we do and form an important part of our culture.
These include Patient focus, Transparency, Respect, Integrity along with Courage, Accountability, Development, and Teamwork. As GSK focuses on our values and expectations and a culture of innovation, performance, and trust, the successful candidate will demonstrate the following capabilities:
Operating at pace and agile decision-making – using evidence and applying judgement to balance pace, rigor and risk.
Committed to delivering high quality results, overcoming challenges, focusing on what matters, execution.
Continuously looking for opportunities to learn, build skills and share learning.
Sustaining energy and well-being
Building strong relationships and collaboration, honest and open conversations.
Budgeting and cost-consciousness

*This position requires the employee to drive routinely on Company business and allows for the provision of a company – leased vehicle. However, to be eligible for this position and a company vehicle, GSK will need to obtain acceptable results from a license verification inquiry and drivers abstract review against its safe driver program requirements
*LI-GSK
GSK is a global biopharma company with a special purpose – to unite science, technology and talent to get ahead of disease together – so we can positively impact the health of billions of people and deliver stronger, more sustainable shareholder returns – as an organisation where people can thrive. Getting ahead means preventing disease as well as treating it, and we aim to impact the health of 2.5 billion people around the world in the next 10 years.
Our success absolutely depends on our people. While getting ahead of disease together is about our ambition for patients and shareholders, it's also about making GSK a place where people can thrive. We want GSK to be a workplace where everyone can feel a sense of belonging and thrive as set out in our Equal and Inclusive Treatment of Employees policy. We're committed to being more proactive at all levels so that our workforce reflects the communities we work and hire in, and our GSK leadership reflects our GSK workforce.
GSK is an equal opportunity employer committed to diversity and inclusion.  We welcome applications from all qualified individuals to apply to our career opportunities. GSK is committed to accommodating persons with disabilities. If you need accommodation at any stage of the application process or want more information on our accommodation policies, please contact us at canada-recruitment@gsk.com.  Please do not send resumes to this e-mail and instead apply through the online application process of this posting.
As a health and science-based organization, GSK is committed to following the recommendations as set out by Health Canada and taking all necessary steps to help curb the spread of COVID-19 which includes getting the COVID-19 vaccine. We feel strongly that this is the best way to help protect those we value most: our employees, families, communities and the patients and consumers we serve. To that end, we are taking an important step to ensure the safety of our employees during this global public health crisis.
Only employees who are fully vaccinated against COVID-19 may attend our Mississauga and Laval corporate offices. In addition, all customer-facing employees who, as part of their job, attend healthcare settings such as hospitals, pharmacies, doctors' offices and dentists' offices will need to be fully vaccinated against COVID-19.  Notwithstanding the foregoing, employees may seek an accommodation for human rights-related reasons, including medical or disability-related conditions, or religious beliefs.
Important notice to Employment businesses/ Agencies
GSK does not accept referrals from employment businesses and/or employment agencies in respect of the vacancies posted on this site. All employment businesses/agencies are required to contact GSK's commercial and general procurement/human resources department to obtain prior written authorization before referring any candidates to GSK. The obtaining of prior written authorization is a condition precedent to any agreement (verbal or written) between the employment business/ agency and GSK. In the absence of such written authorization being obtained any actions undertaken by the employment business/agency shall be deemed to have been performed without the consent or contractual agreement of GSK. GSK shall therefore not be liable for any fees arising from such actions or any fees arising from any referrals by employment businesses/agencies in respect of the vacancies posted on this site.