Technician, Analytical Services (AAS) (Temporary – 15 months)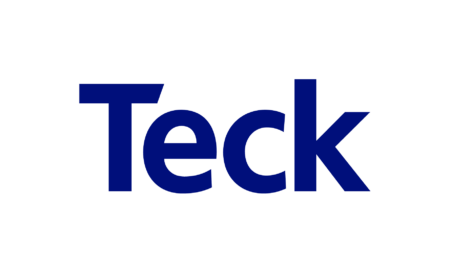 City : Trail, British Columbia, CA
Category : Business Professionals
Industry : Mining/Quarrying
Employer : Teck
Closing Date: December 4, 2022
Teck is looking for an experienced Technicians to join our team at our Trail Operations, one of the world's largest fully integrated zinc and lead smelting and refining complexes.
Reporting to the Group Leader, Analytical Services, the Technician, Analytical Services is accountable for performing trace elemental analysis using various atomic spectroscopy techniques and classical techniques on a wide variety of routine and non-routine samples.
This role is in the welcoming community of Trail, situated in the beautiful West Kootenay region of southeastern British Columbia. Here you will find outdoor adventure at your fingertips! Whether it's biking and skiing, or the laid-back atmosphere of fishing and hiking, there is something for everyone.
A 4 x 4 shift (days and nights) schedule is in effect for this position.

Responsibilities:
Be a courageous safety leader, adhere to and sponsor safety and environmental rules and procedures 
Observe safety and hygiene regulations and procedures in the performance of duties
Provide analyses by following established procedures, recognizing problems as they arise and correcting them
Work in a variety of sections to meet changing work requirements or priorities
Participate as a member of a team under the direction of a Senior Technician in special projects and method development projects aimed at extending the capabilities and service supplied by Analytical Services
Conduct routine and assigned quality control tasks to maintain accuracy of results
Use knowledge of Analytical Services and assaying procedures to train other technicians and trainees
Troubleshoot problems as they occur; update and upgrade documented analytical procedures and data; report conclusions and recommend action
Recognize interferences between elements and take action (complexing, removing) using instrumental principles to optimize sensitivities during instrument set-up
Enter results into the LIMS for direct reporting to Operations; report unusual conditions directly to customers
Qualifications:
A graduate with a B.Sc. in Chemistry, BC Certified Assayer or graduates of a two-year chemical sciences program (or equivalent) with a minimum of 2 years' experience in an industrial laboratory is required
Experience in an ISO accredited laboratory would be a preference 
At Teck, we value diversity. Our teams work collaboratively and respect each person's unique perspective and contribution.

Qualified applicants interested in joining a dynamic team are encouraged to submit a resume and cover letter electronically. 

We wish to thank all applicants for their interest and effort in applying for the position; however, only candidates selected for interviews will be contacted.
 
Teck is a diversified resource company committed to responsible mining and mineral development with major business units focused on copper, steelmaking coal, zinc and energy. 

Headquartered in Vancouver, Canada, its shares are listed on the Toronto Stock Exchange under the symbols TECK.A and TECK.B and the New York Stock Exchange under the symbol TECK. 

Learn more about Teck at www.teck.com or follow @TeckResources