Technician – Advanced, Central Office Technician I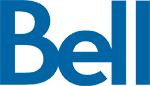 City : Montreal, Quebec
Category : Technicians
Industry : Telecommunications
Employer : Bell
Req Id: 397272
At Bell, we do more than build world-class networks, develop innovative services and create original multiplatform media content – we advance how Canadians connect with each other and the world.
 
If you're ready to bring game-changing ideas to life and join a community that values, professional growth and employee wellness, we want you on the Bell team. 
 
The Bell IT team uses emerging technologies, Agile and DevOps to design and build innovative solutions that enable Bell's communications services for businesses and consumers. We're looking for creative problem-solvers who are curious, collaborative and ready to be on the leading edge of technological transformation.  
 
Job title: Technician - Advanced, Central Office Technician I, Wage schedule B
Job location address: 671 de la Gauchetière St. W., Montreal (Quebec)
Job status: Regular Full-Time
Number of openings: 2
Name and description of the hiring department:
The Montreal Television Operational Center (TOC) Technician is responsible for ensuring the service and provisioning of the TV and Broadcasting network for Bell.
The Television Operational Center (TOC) Technician serves clients such as: Bell Media, Global, Dome Productions, Bell TV, CBC, in a dynamic environment, where it is always essential to provide service on time so that broadcasters have the opportunity to keep the public informed of major events taking place around the world.
The candidate chosen for this function will be responsible for managing customer services in the Montreal Radio-Video Operational Center. This center is the focal point for monitoring and supporting the TV and Radio network. The center is open 24 hours a day / 7 days a week.
Main Job Duties / Accountabilities include:
Provide and maintain customer service for all of Canada from the Radio and Video Operating Centre in Montreal

Respond effectively to internal and external customers

Isolate problems and finding solutions while minimizing the loss of service

Respond promptly and make appropriate decisions that will lead to ensuring the reliability and high availability of the networks and service

Actively participate in meetings and investigations

Actively participate in continuously ensuring a positive customer experience

Perform surveillance of certain radio and TV networks elements to minimize risk

May set up and manage physical facilities for various equipment and systems

Communicate clearly and concisely, both orally and in writing

Act as a team player with a focus on customer satisfaction

Work autonomously with minimal supervision

Organize and prioritize tasks in a dynamic environment
Essential Qualifications / Skills:
Candidates who are part of the Craft and Services bargaining unit must have;

A college diploma in electronics or telecommunications, or equivalent work experience

Candidates from outside the Craft and Services bargaining unit must have:

A college diploma in electronics or telecommunications, or equivalent work experience

A minimum of a high school diploma

Fluent in French, English is an asset

Possess good manual dexterity and able to work with different hand tools

Capable to lift and carry heavy weight

Capable to climb telephone poles and/or climb and carry ladders

Capable to kneel and bend and work in areas with restricted movement

Capable of differentiating coloured wires (colour code)

Capable to safely execute all functions/aspects of the job and meet all safety requirements associated with the work equipment

Knowledge on at least 3 of 5 of the following skills:

Basic knowledge of Transport network equipment

Intermediate knowledge of various types of TV signalling systems (NTSC, ASI, SDI, HD/SDI, MPEG)

Basic knowledge of IP technologies

Basic knowledge of video networks

Intermediate knowledge of Harris, Evertz, Artel, CCOR, Leitch products

Intermediate knowledge of Microsoft Office

Ability to multi-task and manage multiple issues at the same time

Ability to make decisions promptly and manage risks while under pressure

Analytical thinking and problem solving abilities
Working Conditions:
This is a 24/7 operation. The candidate may be called upon to work variable schedules according to business needs (schedules within a given day are prepared by the Company with due consideration to seniority), to participate in a standby program and work overtime as needed. Available and flexible to work days, evenings, nights, weekends, and statutory holidays as needed.
#ind2022
#EmployeeReferralProgram
Adequate knowledge of French is required for positions in Quebec.
Additional Information:
Position Type: Union 
Job Status: Regular - Full Time 
Job Location: Canada : Quebec : Montreal 
Flexible work profile: Full-time in office (meaning that you will be required to perform your work on-site)
Application Deadline: 10/04/2022 
Please apply directly online to be considered for this role.  Applications through email will not be accepted.
At Bell, we don't just accept difference - we celebrate it. We're committed to fostering an inclusive, equitable, and accessible workplace where every team member feels valued, respected, and supported, and has the opportunity to reach their full potential. We welcome and encourage applications from people with disabilities.
Accommodations are available on request for candidates taking part in all aspects of the selection process. For a confidential inquiry, simply email your recruiter directly or recruitment@bell.ca to make arrangements. If you have questions regarding accessible employment at Bell please email our Diversity & Inclusion Team at inclusion@bell.ca.
Created: Canada, QC, Montreal
Bell, one of Canada's Top 100 Employers.