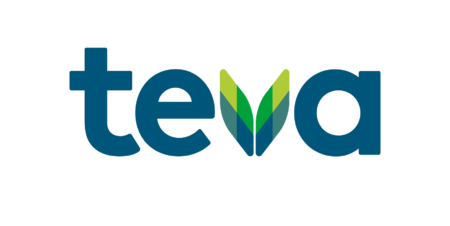 City : See posting
Category : See posting
Industry : Pharmaceutical/Healthcare
Employer : Teva Canada
Who are we?
Teva is a global pharmaceutical leader and the world's largest generic medicines producer, committed to improving health and increasing access to quality health solutions worldwide. Our employees are at the core of our success, with colleagues in over 80 countries delivering the world's largest medicine cabinet to 200 million people every day. We offer a uniquely diverse portfolio of products and solutions for patients and we've built a promising pipeline centered around our core therapeutic areas.  We are continually developing patient-centric solutions and significantly growing both our generic and specialty medicines business through investment in research and development, marketing, business development and innovation. This is how we improve health and enable people to live better, healthier lives. Join us on our journey of growth!
Position Summary
Working independently under the supervision of the Sr. Manager, QC laboratory, the incumbent manages and coordinates all activities associated with documentation testing specification, product monographs, and analytical documentation templates and testing records that support Quality Control analytical testing and release in a timely, cost-effective, and compliant manner. In addition, the Technical Writer II administers the corresponding change control system(s) and manages the RTC program. The incumbent will also set up and manage laboratory GMP-generated documents on a validated electronic document management system
Administer changes to Product Monographs, Testing specifications to meet regulatory (compendia, GMP, cGMP, SOP) and business requirements.

Create, maintain, and revise testing specifications and monographs to reflect the latest approved/current compendia and house methods, comment pages, and validation certificates before effective dates

Record and maintain an accurate history of change for all monograph updates and specification updates

Administer the associated Document Management System (active and archived documents) in a compliant and organized manner

Assist in the review of compendia updates for each compendia publication.

Manage the RTC program to meet regulatory (compendia, GMP, cGMP, SOP) and business requirements.

Manages the RTC program by creating new and maintaining the current reduced testing certificate program according to applicable SOPs and is considered the Subject Matter Expert.
Required Skills
University Degree or College Diploma in Chemistry or related science

Minimum of four (4) years of relevant experience in the pharmaceutical industry
Desired Skills
Knowledge of analytical instrumentation, techniques, and testing

Good computer skills with proficiency in Microsoft Office and Labware LIMS, SAP, navigating online compendia publications

Good knowledge of QA business processes & RA business processes. Good understanding of:

Analytical methods (USP/NF, BP/EP) and techniques common to QC Lab

GMP, cGMP, and other regulatory requirements and compliance regulation

Key measurements to support business related to customer service

Organize yourself and make good use of time to complete tasks and projects

Ability to handle tasks simultaneously

Develop work plans considering the departmental objectives, responsibilities, accountabilities, timelines, and resources

Keep appropriate individuals informed on progress of tasks/projects
Sub Function
Manufacturing Quality Control
Reports To
In process of validation
Already Working @TEVA?
If you are a current Teva employee, please apply using the internal career site available on "Employee Central". By doing so, your application will be treated with priority. You will also be able to see opportunities that are open exclusively to Teva employees. Use the following link to search and apply: Internal Career Site
The internal career site is available from your home network as well. If you have trouble accessing your EC account, please contact your local HR/IT partner.
Teva's Equal Employment Opportunity Commitment
Teva Pharmaceuticals is committed to equal opportunity in employment. It is Teva's global policy that equal employment opportunity be provided without regard to age, race, creed, color, religion, sex, disability, pregnancy, medical condition, sexual orientation, gender identity or expression, ancestry, veteran status, national or ethnic origin or any other legally recognized status entitled to protection under applicable laws.