Technical Services Specialist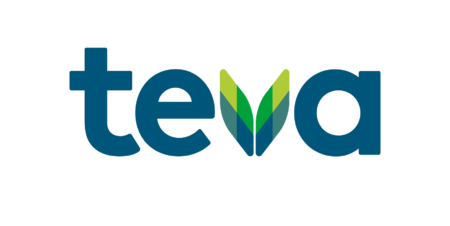 City : See posting
Category : See posting
Industry : Pharmaceutical/Healthcare
Employer : Teva Canada
Who are we?
Teva is a global pharmaceutical leader and the world's largest generic medicines producer, committed to improving health and increasing access to quality health solutions worldwide. Our employees are at the core of our success, with colleagues in over 80 countries delivering the world's largest medicine cabinet to 200 million people every day. We offer a uniquely diverse portfolio of products and solutions for patients and we've built a promising pipeline centered around our core therapeutic areas.  We are continually developing patient-centric solutions and significantly growing both our generic and specialty medicines business through investment in research and development, marketing, business development and innovation. This is how we improve health and enable people to live better, healthier lives. Join us on our journey of growth!
Job Description
Teva Canada is currently seeking a o join our team. Reporting to Associate Director Technical Services & Affairs, the MS&T Specialist is responsible for planning, scheduling, co-ordination and tracking the group's work activities.
Responsibilities of this role will include, but are not limited to:
Coach staff through the provision of regular feedback in the form of status meetings, objective setting sessions, performance appraisals, counseling, discipline and the assignment of projects. Manage the activities of all indirect reports to ensure timely and effective completion of projects and tasks.
Provide guidance and coaching to the other members of the Technical Services Group.
Effective root cause analysis to determine cause for failure results. Review, challenge and execute preferred process to improve the process to cost savings or reduce deviations or cycle time.
Work independently with responsibility to accommodate frequently changing and urgent priorities.
Coordinate general knowledge on investigations and changing regulatory and/or global requirements within the Technical Services for the continuous improvement of investigation quality and compliance.
Evaluate and report on investigation trends and CAPAs implemented by the QA.
Act as a resource person to team staff, management and internal customers with respect to project status and information flow
Serve in a supervisory capacity and communicates department's objectives. Participate in developing action plans for the improvement of the org. unit
Ensure that all advice given to the specifications group team members as well as internal/external contacts and highly complex decisions made at this level are compliant with regulations governing their work.
Attend the Technical Review meetings and update status reports of activities for rework, conversion projects, alternate suppliers, international submissions and scale-up etc.
Review and approve change controls/batch records in timely manner
Participate in product improvement, process design, and validation meetings as a means to move projects forward.
Responsible for the manufacture of submission batches related to alternate raw material suppliers for Canadian, EU and U.S. Markets (exhibition and CBE batches).
Assist Regulatory Affairs Department for filing & submission requirements.
Initiate, participate, supervise, oversee and successfully complete Process Improvements, Cycle Time Reduction, Cost Reduction, and Scale up, Alternate API qualification, Technology transfer & Submission projects and meet the deadlines.
Participate in re-design/ re-formulate existing products to maximize efficiency, capacity and quality.
Qualifications
Bachelor of Science degree in pharmacy, chemical engineering or a related science; Master Degree in Science degree in pharmacy, chemical engineering or a related is preferred
7+ years of experience in drug development or scale-up, technology transfer of solids, and controller release dosage forms.
Minimum five (5) to seven (7) years' experience in formulation development/process development, technology transfer, process validation and/or production of solids and controlled release dosage forms.
Demonstrated expertise in product development, process development, process validation, and GMP.
Sound knowledge of ICH, Canadian and U.S. regulatory guidelines and quality assurance
Excellent command of the English language, both verbal and written is essential.
Highly organized and capable of handling multiple technical projects concurrently within a cross-functional team environment.
Self-starter who can work with minimal supervision with strong leadership skills.
Already Working @TEVA?
If you are a current Teva employee, please apply using the internal career site available on "Employee Central". By doing so, your application will be treated with priority. You will also be able to see opportunities that are open exclusively to Teva employees. Use the following link to search and apply: Internal Career Site
The internal career site is available from your home network as well. If you have trouble accessing your EC account, please contact your local HR/IT partner.
Teva's Equal Employment Opportunity Commitment
Teva Pharmaceuticals is committed to equal opportunity in employment. It is Teva's global policy that equal employment opportunity be provided without regard to age, race, creed, color, religion, sex, disability, pregnancy, medical condition, sexual orientation, gender identity or expression, ancestry, veteran status, national or ethnic origin or any other legally recognized status entitled to protection under applicable laws.