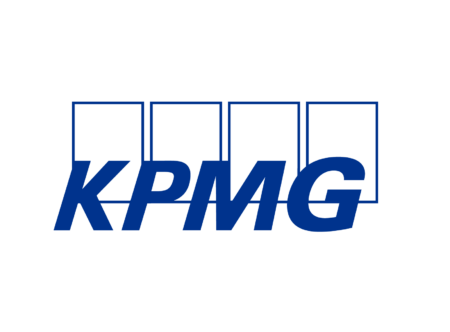 City : Toronto
Category : Information Technology
Industry : Finance
Employer : KPMG
Overview
At KPMG, you'll join a team of diverse and dedicated problem solvers, connected by a common cause: turning insight into opportunity for clients and communities around the world.
The Opportunity
We are looking for a technical consultant with a consulting mindset and industry or advisory experience in any areas of Data analytics, SDLC, low/no code development and enterprise transformation. You are a highly motivated professional with an interest in developing leadership and client interaction skills, with strong communication and presentation skills, who is familiar with the digital transformation landscape.
Ignition Tax is a team of full-stack developers, project managers, and technology trailblazers who pride themselves on creativity and innovation. Tasked with leading KPMG Canada and our clients through digital transformation, Ignition Tax is focused on tax innovation to unlock value and prepare our clients for the future. KPMG Ignition Tax helps organizations realize opportunities through our far-reaching intelligence capabilities that allow for the development of modern software solutions.
In a fast-paced, experimental environment, our team collaborates with strategic partners and tax leaders across Canada to build next-generation solutions. By fostering a startup culture within a welcoming nurturing environment and with the support of KPMG's world-class firm, Ignition Tax approaches each project with a unique perspective, a multitude of complementary skill sets, and expertise that allow them to build technology products that shape the future of tax.
Learn more here: Ignition Tax - KPMG
What you will do
Perform analysis and redesign of business processes with automation and technology solutions

Complete skills gap analysis, including the assessment/validation of software applications

Liaise and coordinate with other teams, including clients, companies, project management, operations, and information technology, to move requirements toward execution

Effectively communicate your ideas and projects to team members and management

Independently plan and manage projects and develop optimization strategies

Assess work requests to provide scope estimates, create work plans and manage client expectations

Technical capabilities include use-case development, concept-to-production development, Low-level UX wireframing, facilitating client strategy & visioning workshops, and managing Scrum/Agile teams through product delivery

Collaborate cross-functionally to integrate technical capabilities with functional intelligence to architect impactful and powerful experiences and solutions for clients

Collaborate with Tax leadership to advance the organization's technology strategy, focusing on standardization of tax methodologies, optimization of internal processes, and enhancement of our workforce's ability to deliver high-quality results
What you bring to the role
Ability and desire to quickly build expertise in new tools/technologies/functional areas - depending on client needs

Excellent problem-solving skills in complex situations

Possess advanced analytical abilities, including strategic planning, data analysis and problem-solving skills

Understand data with the ability to effectively work and present data using various tools (Excel, SQL, Power BI, etc.)

Experience with latest no/low code tools such as Alteryx, Power Query, UiPath etc. preferred

An articulate communication style with the ability to solicit and share feedback

Prior experience working on a virtual/hybrid team within a highly matrixed organization, preferably for a professional services firm

Strong academic background with a bachelor's or master's degree in Statistics, Mathematics, Business, Finance, Computer Science, Engineering, or equivalent experience
Keys to your success
KPMG individuals Deliver Impact | Seek Growth | Inspire Trust and understand that a diverse workforce enables us to deepen relationships and strengthen our business.
Providing you with the support you need to be at your best
For more information about KPMG in Canada's Benefits and well-being, click here.
Our Values, The KPMG Way
Integrity, we do what is right | Excellence, we never stop learning and improving | Courage, we think and act boldly | Together, we respect each other and draw strength from our differences | For Better, we do what matters
KPMG in Canada is a proud equal opportunities employer and we are committed to creating a respectful, inclusive and barrier-free workplace that allows all of our people to reach their full potential. A diverse workforce is key to our success and we believe in bringing your whole self to work. We welcome all qualified candidates to apply and hope you will choose KPMG in Canada as your employer of choice. For more information about Inclusion, Diversity & Equity in Recruitment, please click here.
For general recruitment-related inquiries, please contact the HR Delivery Centre at cafmcdnhrsthotline@kpmg.ca.
If you have a question about accessible employment at KPMG, or to begin a confidential conversation about your individual accessibility or accommodation needs through the recruitment process, we encourage you to contact us at cafmcdnhrsthotline@kpmg.ca or phone: 416-777-8002 or toll free 1-888-466-4778.