Technical Business Analyst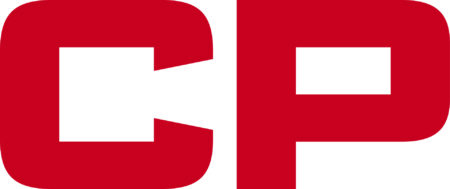 City : Calgary, AB, CA, T2C 4X9
Category : Other
Industry : Transportation
Employer : Canadian Pacific
Department: Information Services

Job Type: Full-Time

Position Type: Non-Union

Location: Calgary, Alberta

Country: Canada

% of Travel: 0-10%

# of Positions: 1

Job Available to: 

Internal & External
Canadian Pacific is a transcontinental railway in Canada and the United States with direct links to major ports on the west and east coasts. CP provides North American customers a competitive rail service with access to key markets in every corner of the globe. CP is growing with its customers, offering a suite of freight transportation services, logistics solutions and supply chain expertise. Visit cpr.ca to see the rail advantages of CP. 
PURPOSE OF POSITION:
In the role of Specialist Business Systems for the Information Services (IS) Crew Management Systems team, the BA will work with our internal business partners to understand their business processes and design and implement successful IT infrastructure solutions that meet the business needs and align with the overall company strategic goals.  Managing the systems used in order to crew our trains is a critical component of ensuring our Precision Scheduled Railway (PSR) operates efficiently and effectively. 
POSITION ACCOUNTABILITIES:
Apply a variety of techniques to elicit and gather business and user requirements from stakeholders.  Understand business issues and opportunities.  Analyze and define both the "As Is" and "To Be" business processes and perform a gap analysis.  Contributes to estimates for the business analysis effort based on scope and complexity;

Participate in the design, development and maintenance of custom-built functionality and interfaces for SAP and other Applications and work with other developers in this area.

Performs investigational analysis to provide recommendations on solution design feasibility proposed by vendor functional consultants

Supports assessment of data integrity/quality, preparation, and validation of data between varied systems both on-prem and in the cloud

Performs testing to ensure quality of the end product

Collaborate with support team members to ensure effective implementation of solutions;

Identify and communicate issues or risks impacting the scope or plan;

Participate in the definition and validation of solutions ensuring that business needs, goals and objectives are met;

Contribute in the development and execution of implementation plans for business process and organizational changes;

Collaborate with technical support in troubleshooting of incidents or defects that arise in Crew Management applications and ensure a timely resolution. Lead or participate in cross functional teams involved in issue resolution, ensure that partners/stakeholders are kept advised of status;

Ensure the operating efficiency of existing application systems;

Enforce adherence to best practices for enhancements and support; ensure adoption and adherence to defined support processes (e.g. incident management, change management, etc.);

This role requires participation in a 24 X 7 on-call support rotation.

Comfortable working on multiple projects and tasks simultaneously
POSITION REQUIREMENTS:
Prefer University Degree in Computer Science, Information Systems, Engineering, Science, Commerce/Business Administration or equivalent practical experience;

2 or more years' experience in business analysis including diagnosing, isolating and debugging software problems.

Experience with using testing methodologies, platform standards, software development process/life cycle (agile and waterfall);

Experience with release management processes
NICE TO HAVE:
Experience in application support tools preferably including ServiceNow
WHAT CP HAS TO OFFER:
Flexible and competitive benefits package 

Competitive company pension plan 

Employee Share Purchase Plan 

Performance Incentive Program

Annual Fitness Subsidy 

Part-time Studies Program 

Flexible Work Environment 
ADDITIONAL INFORMATION: 
As an employer with national presence, the possibility does exist that the location of your position may be changed based on organizational requirements.
Background Investigation:
The successful candidate will need to successfully complete the following clearances:    
Criminal history check

Reference check
Management Conductor Program:
Becoming a qualified conductor or locomotive engineer is the single best way for a management employee to learn the business at CP. You may be required to obtain a certification or to maintain your current certification/qualification as a conductor or locomotive engineer.
CP is an equal opportunity employer committed to the principles of employment equity and inclusion. We welcome applications from all qualified individuals. All applicant information will be managed in accordance with the federal Personal Information Protection and Electronic Documents Act ("PIPEDA").