Technical Analyst (Contract)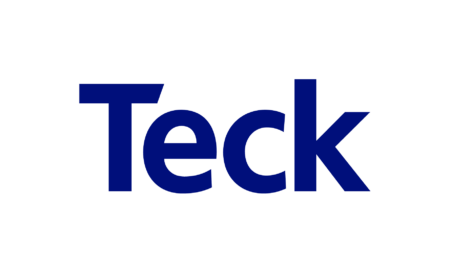 City : Calgary, AB, CA
Category : Business Professionals
Industry : Mining/Quarrying
Employer : Teck
Working with the Technical Product Owner of Digital Operations, the Technical Analyst will be responsible for product and system support, release management, deployment, and delivery to business requirements focused on mine engineering, maintaining existing and establish new systems used for mine planning, geology, scheduling, and haulage. The successful candidate will also be involved with maintaining business relationships with stakeholders at multiple levels and may collaborate with other Digital Systems teams.
Responsibilities:
Be a courageous safety leader, adhere to a sponsor safety and environmental rules and procedures.
Release management, planning and deployments of updates to existing systems (purchased, configured and developed internally) as well as new solutions in mining engineering (systems include but are not limited to Mine Scheduling, Mine Planning, Geology. Geotechnical systems and Haulage).
Participate in incident and change management processes
Coordination of support related activities for geology, scheduling and mine planning related systems (including Incident, Problem, Enhancement and Defect management).
Test, analyze and provide quality assurance for software solutions in place for mining engineering.
Work with the Technical Product Owner and business owners to develop and maintain the roadmap for solutions in the geology, scheduling and mine planning domain.
Build system specifications documents as well as external systems design documentation, perform software design, development, unit and integration testing.
Provide application support when required and vendor engagement to ensure resolution of support related issues.
Elicit detailed functional and non-functional requirements as well as process optimization activities to ensure business needs and requirements are captured.
Work with Technical Product Owner to prioritize and provide estimates for software development and testing.
Occasionally act as a lead for small to medium sized software projects.
Align with Teck standards, policies, and procedures to ensure security and integrity of supported solutions.
Qualifications:
3+ years of information systems and technology experience in a technical support and customer facing role.
Degree in Computer Science, Engineering, Applied Sciences, other related subject area, or equivalent experience.
Excel problem solving, written and verbal communication skills are required to meet projects and work schedules.
Motivated to learn and implement new technologies while maintaining existing ones running.
Demonstrated, practical experience in requirements analysis and specifications.
Self-directed and motivated by advanced technical and business challenges, with abilities to meet project and work schedules.
Understanding of SQL, ERD and data modelling, T-SQL, SQL Server experience with SSRS and SSIS is an asset.
Experience with scripting and software development with Python, PowerShell, JavaScript and/or other languages.
Experience with mine engineering and/or geology would be an asset.
Experience or knowledge of SCRUM and Agile methodologies is considered an asset but not required.
Experience with Hexagon Mining products would also be considered an asset but not required.
Ability to speak Spanish is an asset but not required.
About Teck
At Teck, we value diversity. Our teams work collaboratively and respect each person's unique perspective and contribution.
Qualified applicants interested in joining dynamic team are encouraged to submit a resume and cover letter electronically.
We wish to thank all applicants for their interest and effort in applying for the position; however, only candidates selected for interviews will be contacted.
Teck is a diversified resource company committed to responsible mining and mineral development with major business units focused on copper, steelmaking coal and zinc, as well as investments in energy assets.
Teck has been named one of Canada's Top 100 Employers for the six consecutive years. Teck has also been named to the Forbes list of the World's Best Employers for the past two years and is one of Canada's Top Employers for Young People.
Headquartered in Vancouver, Canada, its shares are listed on the Toronto Stock Exchange under the symbols TECK.A and TECK.B and the New York Stock Exchange under the symbol TECK.
Learn more about Teck at www.teck.com or follow @TeckResources