Team Administrative Assistant/Receptionist (contract till September 2024)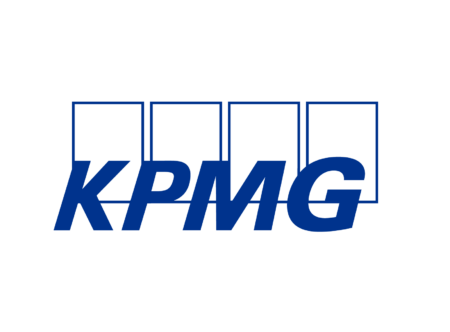 City : Victoria
Category : Administrative/Clerical
Industry : Finance
Employer : KPMG
Overview
You've got big plans. We have opportunities to match, and we're committed to empowering you to become a better you, no matter what you do.
When you join KPMG you'll be one of over 219,000 professionals providing audit, tax, advisory and business enablement services across 147 countries.
With the support to do things differently, grow personally and professionally and bring your whole self to work, there's no limit to the impact you can make. Let's do this.
The Client Administration function is a vital part of the firm's Business Enablement Services and is focused on achieving client service excellence by delivering timely, high quality products, and encouraging an environment that increases both the staff and client experience.
KPMG is looking for a Team Administrative Assistant/Receptionist who can take on a 1 year contract until September 2024 to provide support on a range of activities to ensure a high-quality product.
What you will do
Greet clients and visitors

An

swering the phone and transferring calls to the appropriate staff member.

Management of the front office.

Coordinate meetings including booking of meeting rooms through Outlook and electronic schedule management system, and arrange for required catering, room set up and video conference requirements.

Manage inbound and outbound mail and courier deliveries including tracking of mail.

Compile client document packages and deliverables for distribution.

Photocopy, print, scan and electronically file documents.

Coordinate, prepare, edit and/or proofread correspondence, and provide administrative support to Marketing, Management and Administration team.

Work independently and within a team environment to produce accurate high quality client deliverables.

Other duties as needed to support the office including reception support.
At times, business needs arise and employees are required and agree to work beyond their normal work day or work week to fulfill the accountabilities required for their job. Likewise, people need time to devote to personal matters, and our approach to flexibility provides for this.
What you bring to the role
Combination of education/experience in business and administration.

Excellent organizational, written and verbal communication skills.

Strong word processing skills and knowledge of MS Word, Excel, PowerPoint, Outlook and Acrobat etc.

Excellent customer service, and interpersonal skills.

Ability to maintain a positive attitude and function well under stress, while prioritizing tasks and workload.

Resilient to work pressures and able to adapt to tight deadlines while multitasking and producing high quality work.

Service and detail oriented, takes pride in completing tasks efficiently and effectively.

Post-secondary education in Administration or Business an asset.
Learn more about where a career at KPMG can take you.
Our Values, The KPMG Way
Integrity, we do what is right | Excellence, we never stop learning and improving | Courage, we think and act boldly | Together, we respect each other and draw strength from our differences | For Better, we do what matters
KPMG in Canada is a proud equal opportunities employer and we are committed to creating a respectful, inclusive and barrier-free workplace that allows all of our people to reach their full potential. A diverse workforce is key to our success and we believe in bringing your whole self to work. We welcome all qualified candidates to apply and hope you will choose KPMG in Canada as your employer of choice. For more information about Inclusion, Diversity & Equity in Recruitment, please click here.
If you have a question about accessible employment at KPMG, or to begin a confidential conversation about your individual accessibility or accommodation needs through the recruitment process, we encourage you to visit our accessibility page.