Talent Coordinator, Data and Analytics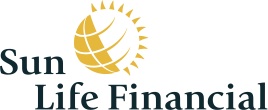 City : North York
Category : Temporary
Industry : Finance
Employer : Sun Life Financial
Vous êtes unique, comme le sont votre parcours, votre expérience et votre façon de voir les choses. Ici, on vous encourage et on vous motive à donner le meilleur de vous-même, et on vous donne les moyens de le faire. Vous travaillerez avec des collègues dynamiques – experts dans leur domaine – qui sont impatients de partager leurs connaissances avec vous. Vous aurez des gestionnaires inspirants qui vous aideront à développer votre potentiel et à atteindre de nouveaux sommets. Chaque jour, vous aurez de nouvelles occasions de rendre la vie de nos Clients plus radieuse – ils sont au cœur de tout ce que nous faisons. Découvrez comment vous pouvez faire une différence dans la vie des gens, des familles, des collectivités – ici et partout dans le monde.
Description de poste:
Sun Life has embarked on a Digital Enterprise transformation and our Data & Analytics team will evolve as we move through the transformation. You will join an existing practice management group consisting of high-caliber managers and directors who have deep knowledge of the Data & Analytics team and best practices.  The successful candidate will support our non-FTE (Full Time Employee) talent and advance our people practices being future-ready for the new Digital Enterprise while still delivering on current demands.
What Will You Do?
Manage a variable workforce with approximately 2-10 direct reports at any given time
Be the central point of contact for recruitment for non-FTE staff: contractors, Co-Ops, Interns, 3rd party in North America and Asia
Follow various processes for recruiting and onboarding non-FTE staff
Ensure all hardware/software is provided for non-FTE staff
Proactively review upcoming contract end-dates and take steps to renew or end, if required
Support a diverse group of Co-Ops and interns with their ongoing career development and help to make their work terms rich and rewarding with a potential for full time employment opportunities post-graduation
Facilitate co-op end of term presentations with leadership team / team members
Sit at the Campus recruitment table where student hiring strategies are discussed
Own and execute our New Grad strategy
Help the core practice team execute on their roadmap to position our workforce for the future
Participate in our social/wellness committee as an active contributor
Work collaboratively with the Practice Management team bring new ideas, solutions and processes to the group and help to execute same
Build your network while learning more about this important strategic area
Work collaboratively with the Practice Management team and Delivery managers to identify recruitment needs through the year: numbers, for which semester and which D&A team(s)
What Do You Need To Succeed?:
Minimum 1-2 years of talent management experience with a willingness (and natural aptitude) to learn
Exposure to recruiting processes
A creative mindset and fun outlook
A natural technical aptitude with the ability to learn new tools and technologies needed to perform your role
Outstanding verbal and written communication skills
You easily build rapport with others, including team members, peers and executives
 
What's In It For You?
Great Place to Work® Certified in Canada and the US - 2022
Great Place to Work® award for Best Workplaces for #HybridWork - 2022
Named "Best Places to Work" by Glassdoor - 2021
Canada Award for Excellence for Mental Health at Work - 2021
Flex hours and Flexible hybrid work model including in-country work-from-home if you prefer. #LI-Hybrid
A friendly, collaborative, and inclusive culture
Be part of our continuous improvement journey in developing the next greatest digital enterprise experience.
Work and professional development that is united by our Purpose: to help Clients and Employees achieve lifetime financial security and live healthier lives
A common sense dress code, where you decide how you dress based on your day
The opportunity to move along a variety of career paths with amazing networking potential
L'échelle du salaire de base est pour l'emplacement principal du poste affiché. Elle peut varier selon l'emplacement du candidat sélectionné et d'autres facteurs. En plus du salaire de base, les employés admissibles de la Financière Sun Life participent à différents programmes de rémunération incitative, dont le montant octroyé est discrétionnaire et dépend du rendement de l'employé et de la compagnie. Certains postes de vente participent à des programmes de rémunération incitative basés sur les résultats de vente individuels ou de groupe. 
Depuis toujours, la diversité et l'intégration sont au cœur des valeurs de la Financière Sun Life. Nous croyons qu'un effectif diversifié ayant des points de vue variés et des idées créatives est avantageux pour nos clients, pour les collectivités où nous exerçons nos activités, ainsi que pour nous tous, en tant que collègues. Nous accueillons avec enthousiasme les candidatures de personnes compétentes provenant de tous les horizons.
Les personnes handicapées ayant besoin de mesures d'adaptation pour présenter leur candidature et celles qui doivent consulter les offres d'emploi sur un support de substitution peuvent envoyer leur demande par courriel à l'adresse 'thebrightside@sunlife.com'.
À la Sun Life, nous voulons créer un environnement de travail flexible où nos employés sont outillés pour donner le meilleur d'eux-mêmes. Nous offrons plusieurs options de travail flexibles selon les exigences du poste et les besoins individuels. N'hésitez pas à en discuter pendant le processus de sélection.
Nous remercions tous les candidats de l'intérêt manifesté pour ce poste. Nous ne communiquerons qu'avec les personnes qui auront été retenues pour passer une entrevue.
Échelle salariale:
56,300/56 300 - 92,900/92 900
Catégorie d'emploi:
Services technologiques - TI
Fin de l'affichage:
17/08/2022