Systems Security Engineer (IT)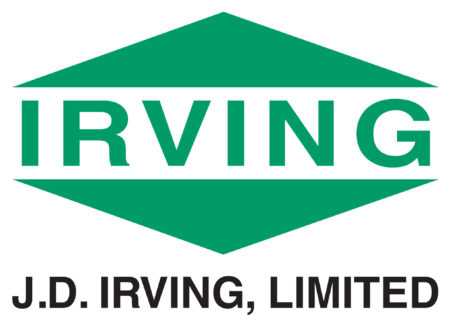 City : Halifax
Category : IT, Telecom & Internet
Industry : Administrative and support services
Employer : J.D. Irving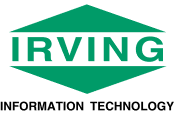 Systems Security Engineer
We are seeking a Systems Security Engineer to join our IT Security Team in Halifax, Nova Scotia supporting Defence programs for the Canadian Navy.
You will join a high-performing team that prioritizes security, leverages a large suite of powerful tools, and enables our people to drive improvement across the organization. We empower our people to jump in, take ownership, and apply critical thinking to apply innovative solutions to complex problems.
As a Systems Security Engineer you will provide guidance and oversight to support IT Operations in the recommendation, implementation, and validation of security controls. You will be responsible for ensuring that System Security Engineering principles are considered from project initiation through design, build, operation, and disposal. This is accomplished by close integration with others, working shoulder to shoulder to provide expert advice to systems engineers, designers, and architects.
You must be prepared to brief senior leaders and distill complex technologies, risks, and systems into executive level recommendations.
As a senior contributor, you will have direct influence over security strategy, policy, and design. You will mentor junior Security Analysts and develop the skills and leadership of the team.
The ideal candidate is an independent worker with a passion for security and a deep understanding of engineering principles. Experience in the Defence Industry is desirable.
Must Have
University Degree (Computer Science, Engineering), College Diploma (Cybersecurity)

CISSP, GDSA or similar certification

10+ years' experience in complex or enterprise IT environments security, incident response, email threat protection and data loss prevention performing penetration testing and security incident management

Proven ability to provide expert security guidance to technical projects from conception to implementation

Strong understanding of Security Architecture concepts including:

Zero Trust Architecture

Network security zoning

Air gapped systems

Trustworthiness

Security Assurance

Secure design principles

System hardening and configuration compliance

Familiarity with Systems Security Engineering, including NIST SP 800-160 Volume 1 and especially Volume 2

Strong written and verbal communications, able to produce detailed technical documentation and comfortable briefing senior leadership on complex and technical topics

Ability to initiate and pursue independent work

Proficiency with Microsoft Office, including advanced Word, PowerPoint, and Excel functions

Able to obtain Canadian Government Security Clearance (SECRET)
Should Have
Familiarity with industry best practices and security references including:

ITSG-33 IT Security Risk Management: A lifecycle approach

ITSP.80.022 Baseline Security Requirements for Network Security Zones

NIST SP 800-53 Rev. 5 Security and Privacy Controls for Information Systems and Organizations

NIST SP 800-53A Rev. 5 Assessing Security and Privacy Controls in Information Systems and Organizations

NIST SP 800-171 Protecting Controlled Unclassified Information in Nonfederal Systems and Organizations

NIST SP 800-171A Assessing Security Requirements for Controlled Unclassified Information

NIST SP 800-172 Enhanced Security Requirements for Protecting Controlled Unclassified Information: A Supplement to NIST Special Publication 800-171

NIST SP 800-172A Assessing Enhanced Security Requirements for Controlled Unclassified Information

NIST's Cybersecurity Framework (CSF)

NIST SP 800-160 Volume 1 and especially Volume 2

Experience with risk management and integrating security into software development life cycle

Familiarity with SIEM and EDR security solutions

Experience with Process Development and Process Engineering

Ability to anticipate trends and develop plans to protect against emerging threats

Design and implementation of vulnerability management programs

Experience in building security analytics to guide work prioritization
Could Have
Scripting and query language abilities

Interest in identifying and implementing automation opportunities

Knowledge of Process Control Systems concepts and technology

Familiarity with DND/CAF security policy such as the Maritime Security Assessment Methodology (MSAM) and DND SA&A Guide
JDI IT: Who we are and what we offer   
At JDI IT, the belief that what people experience matters more than technology is part of our foundational core.      
With over 300 employees, we offer the opportunity to create real value by helping people and businesses work smarter.  JDI IT supports the entire J.D. Irving Limited group of companies which means we offer opportunities and experiences across a wide breadth of IT areas, businesses and industries.  From forestry, to transportation, to shipbuilding, we are working directly with our business counterparts to align their strategies to continued advancements in IT.  As a member of the JDI IT team, you will be a key player in enabling the business to win by overcoming obstacles and "getting it done"!  
We believe in the power of diverse teams and invest in continuous professional growth.  We are seeking naturally curious change makers looking to join a collaborative and motivated team.  Come help JDI IT Raise the Bar!    
We appreciate your interest in our company! Only those candidates selected for an interview will be contacted.
J.D. Irving, Limited is committed to the principle of equal opportunity in its employment practices and to providing an environment free from discrimination and harassment for all employees.