SYSTEMS INTEGRATOR 1 (Toronto, ON, CA, M5H 2N2)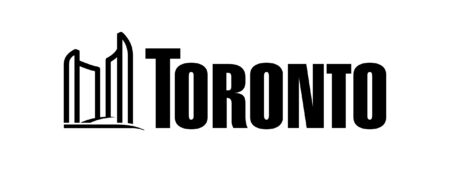 City : Toronto
Category : Information & Technology
Industry : Government
Employer : City of Toronto
Job ID: 29234
Job Category: Information & Technology
Division & Section: Parks, Forestry & Recreation, PFR Bus & Technology Transformation
Work Location: Metro Hall, 55 John Street
Job Type & Duration: 3 Full-time, Temporary (15 months) vacancies
Hourly Rate: $46.84 - $51.33
Shift Information: Monday to Friday, 35 hours per week
Affiliation: L79 Full-time
Number of Positions Open: 3
Posting Period: 04-Aug-2022 to 18-Aug-2022



Major Responsibilities:
Reporting to the Manager Information Services, the Systems Integrator 1 will provide expertise and advice related to the development, implementation, configuration and sustainment of solutions in support of the Division's implementation of a number of digital solutions including a Work and Asset Management System.
Conducts or leads team in delivery of projects or work packages including the delivery of software analysis and design, development, testing, implementation and sustainment;

Establishes and maintains business relationships with internal clients to discuss/assess client needs;

Prepares Project Charters, Statements of Work and Project Plans;

Prepares Plans, Gap Analysis, Logical Data Models and Design documents for proposed solutions that leverage information & technology as part of the solution;

Prepares and presents status reports for work packages;

Assesses, analyzes, evaluates and recommends technical process alternatives for projects & work packages;

Identifies risks and prepares mitigation plans;

Leads team to draft implementation & rollout strategies and plans;

Liaises and co-ordinates with internal & external groups on accomplishment of deliverables

Contributes to the redesign of business principles, processes, policies and standards by recommending best practices and improvements to current processes

Determines business requirements and builds consensus amongst clients

Provides input to Data Management teams on transformation of clients' business requirements

Recommends improvements to current methodology, process, standards, and policies

Liaises with staff in development of test strategies, test cases & test scripts for system, performance, usability acceptance testing of system solutions developed

Assists staff in understanding of business processes and logic

Conducts walk-through of deliverables to identify areas of concern

Prepares training material and documentation for use by clients and staff

Prepares findings & "Lessons Learned" for post-implementation project review

Conducts training for client and their staff
Key Qualifications: 
Your application must describe your qualifications as they relate to:
Post-Secondary Education in computer science or related discipline or an equivalent combination of education and experience.

Extensive experience in software development methodologies, particularly for web and/or mobile interfaces.

Considerable experience in working with database design and implementation.

Considerable experience working with business users to determine their requirements, analyze information processes, and recommend solutions
The following are considered assets:
Experience working with technologies including PHP, Perl, HTML CSS, JavaScript/JQuery, XML, JSON ,JSP, J2EE ASP.NET and SSL

Experience with SQL/SQL Server and / or Oracle DB, Oracle Forms and Reports
You must also have: 
Skilled in creating and writing program specifications and code documents including use cases, flowcharts, entity relationship diagrams, data integration and reporting tool using SSIS and ETL processes

Ability to work with competing demands, prioritize and meet deadlines, giving attention to detail and work accuracy.

Excellent analytical, problem solving, interpersonal, and communication skills.

Knowledge of emerging technologies and products relating to internet technology with specific reference to web, mobile and geospatial technologies.

Ability to work effectively in a project team setting and with minimal supervision.

Commitment to customer service, high quality work and continuous improvement.

Note: All City of Toronto employees are required to be fully vaccinated as a condition of hire in accordance with the City's Mandatory Vaccination Policy.  Candidates will be required to show proof of vaccination during the recruitment process.


NOTE TO INTERNAL FULL-TIME AND PART-TIME CITY OF TORONTO EMPLOYEES:
City of Toronto employees must apply to full-time or part-time employment opportunities posted on the City's Internal Job Posting Portal.

Equity, Diversity and Inclusion
The City is an equal opportunity employer, dedicated to creating a workplace culture of inclusiveness that reflects the diverse residents that we serve. Learn more about the City's commitment to employment equity.



Accommodation
The City of Toronto is committed to creating an accessible and inclusive organization. We are committed to providing barrier-free and accessible employment practices in compliance with the Accessibility for Ontarians with Disabilities Act (AODA). Should you require Code-protected accommodation through any stage of the recruitment process, please make them known when contacted and we will work with you to meet your needs. Disability-related accommodation during the application process is available upon request. Learn more about the City's Hiring Policies and Accommodation Process.