Systems Design Manager, Rail & Transit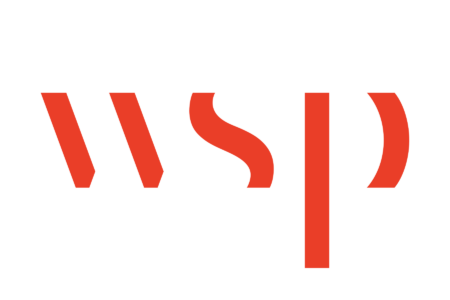 City : Calgary, AB
Category : T&I - Transportation Systems
Industry : Engineering
Employer : WSP
CALGARY OR EDMONTON
WSP is seeking experienced professionals with a passion for Systems Engineering and Integration, who apply a logical holistic approach and bring innovation to complex problem solving and a commitment to continuous professional development. Successful candidates will demonstrate behaviours that will contribute to the leadership of a diverse and supportive culture within the group, fostering a high performing team environment. 
We are looking for candidates with the ability to make a difference, who can pro-actively lead systems integration activities, collaborating and promoting the adoption to existing and potential clients. We are after individuals who will embrace turning challenges in to opportunities while being held accountable to the high standards, we set ourselves.
Why Work with WSP?  
·       WSP strives for gender balanced representation, including mentorship, and  collaboration.  
·       Be in charge of your own career growth by working collaboratively with your manager.  
·       Flexible benefits.   
·       Wellness time (to manage work life balance).   
·       Hybrid return to office policy (unless otherwise stated per project requirements).  
·       Opportunities to contribute to impactful projects locally and internationally.  
·       Be a part of a collaborative high performing team.  
RESPONSIBILITIES  
·       Lead multi-disciplinary teams of rail system design engineers;
·       Lead the teams through the successful completion of large, complex rail and transit projects;
·       A recognised expert in systems integration, the successful candidate will display a willingness and openness to provide expert advice to our clients and colleagues on technical rail issues or faults.
·       Proactively track, analyze and report on actual performance against the plan, and prepare cost and schedule reporting, both for clients and as part of internal reporting processes. Address change management matters promptly and professionally with clients and internal departments;
·       Analyze systems-related project delivery risks, establish contingency plans and identify trigger events and responsibility for initiating mitigating action;
·       Maintain regular communication with clients regarding project status and project quality, and proactively resolve issues;
·       Prepare project work plans and schedules, and obtain management/client approval;
·       Prepare and review proposals, and provide written comments for design and technical proposal submissions by consultants and/or design-build or PPP consortium;
·       Accountable for the overall integration and completion of rail systems designs, including but not limited to, Traction Power Substations (TPS), Overhead Contact System (OCS), rail signaling, communication, electrical, mechanical, stray current/Electromagnetic Interference (EMI)
·       Review technical documents for tender; ensure appropriate quality control processes were implemented, and work cooperatively with counterparts in other departments/organizations to meet client requirements;
·       As senior technical leader in the team, provide mentoring, assistance, encouragement and motivation to team members, including assisting the Director with the establishment of development and performance goals, fostering an environment focused on achievement, and formal and informal performance review; and
·       Other duties as assigned.
QUALIFICATIONS  
·       A University Degree in engineering, planning or equivalent, with 10+ years in the delivery of the design for complex rail systems.  Project or system design management experience on large, complex rail and transit engineering and construction projects is preferred.
·       Registered Professional Engineer (P.Eng.) in Alberta (APEGA), or eligible to register for a professional designation in Canada within one year of the date of hire;
·       Experience leading multi-disciplinary rail system design teamss; concurrently managing issues, scope and quality while bringing projects to successful completion within the cost and time requirements;
·       Experience with complex transit infrastructure, including light rail, commuter rail and subway technologies, facilities, stations and associated infrastructure;
·       Exceptional written and oral communication skills, including experience making technical presentations to senior management, elected officials, project owners, and the public;
·       Exceptional interpersonal skills; the ability to work well with people from many different disciplines with varying degrees of technical experience; competence in clear, concise and tactful communication with senior management, clients, peers and staff;
·       Adaptability and flexibility including the ability to manage deadline pressure, ambiguity and change;