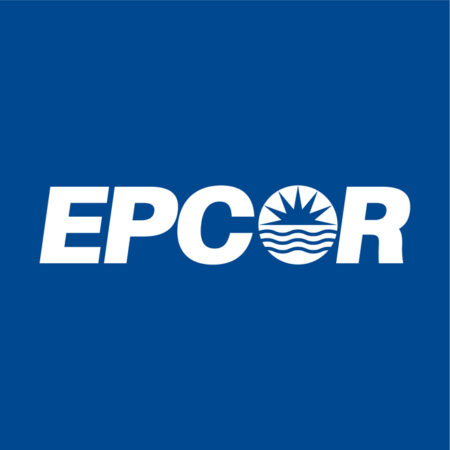 City : Edmonton
Category : Permanent Full Time
Industry : Utilities
Employer : EPCOR
Highlights of the job 
We are hiring one (1) Full Time, Permanent Systems Analyst, CIC position working out of Edmonton, AB. 
The Systems Analyst – CIC is accountable for completing System Analyst tasks, providing technical expertise to the team, configuration and performance of the Customer Interaction Center (CIC) and application support. This includes ensuring operational requirements for ad-hoc support, ticket support, enhancements, projects, and initiatives, being a resource for major capital projects and administrative work. 
What you'd be responsible for 
Ensure the delivery of optimal results against appropriate performance metrics.

Incident Delivery and Responsiveness

Delivery on Change Request estimations

Customer Satisfaction Surveys

System Availability

Prepare technical designs, business requirements, Knowledge Base contributions, configuration, code changes, unit test plans, and unit test results, IST and UAT results

Assist with the completion of Transition to Operations reviews and checklists

Evaluate and recommend the development and/or testing tools. Coordinate testing and deployment of patches and hotfixes for development and/or testing tools

Monitor application performance and track performance trends including hardware and OS resources

Provide Expert advice on the subject area to Operational and Project teams as required

Work with customers and peers the gathering requirements, provide feedback, and exchange ideas

Communicate with vendors and external support organizations for the purposes of information gathering and issue resolution

Demonstrate a high performance, high discipline, safe, accountable, focused, innovative and achievement-oriented, easy to do business with the manner of working

 
What's required to be successful 
Computer Science or Engineering degree or Computer Engineering/System Technology diploma is preferred

Computer-related certifications such as Genesys/Genesys Cloud, Telephony, SIP, CCNA, and Microsoft certifications would be considered assets

4-6 years of directly related experience is required

Hands-on experience working with large, complex mission-critical IS applications is an asset

Experience with System Delivery Life Cycle using one or more common programming languages

Experience gathering business requirements from the business users

Demonstrated capability to design, develop and unit test IS solutions using one or more common programming languages

Ability to react with urgency to troubleshoot critical issues when faced with application availability situations

1+ years of experience in Telephony systems

Strong technical skills in the following:

Telecommunications

Telephony

Genesys / Genesys Cloud

SIP

Demonstrated capability to learn upcoming technologies (eg. Cloud speech-enabled IVR, Natural Language Understanding technology (NLU), Voicebots, Chatbots)

Effective interpersonal and Customer skills which will help to build and foster lasting customer relationships, and maintain inter-team and intra-team relationships

Strong work ethic and critical thinking skills that would allow for success in a highly visible area of Information Services including high customer demands and after-hours support

Actively strives to efficiently fulfill customer requests and complete assigned tasks with a high degree of quality.

Seeks out and acts on opportunities to improve processes and procedures within the team and application services in general

 
Other important facts about this job
Jurisdiction: CSU52
Class: IT2
Wage: $48.82 - $60.95
Final Wage and Step will be determined at the time of selection and is based on a combination of factors. The rate may change subject to ratification of a new Collective Bargaining Agreement.
Hours of work: 75 hours biweekly 
Internal Applicants please ensure that you are using your "@epcor.com" email address. 
Learn Working at EPCOR!
Follow us on LinkedIn, Twitter, Glassdoor or Facebook! 
#LI-TA10 
Please note the following information: 
A requirement of working for EPCOR is that you are at least 18 years of age, successfully attained a high school diploma (GED, or equivalent level of secondary education) and legally entitled to work in Canada. (A copy of a valid work permit may be required.)

If you are considered for the position, clearance on all applicable background checks (which may include criminal, identity, educational, and/or credit) and professional reference checks is required. Some EPCOR positions require an enhanced level of background assessment, which is dictated by law. These positions require advanced criminal record checks that must also be conducted from time to time after commencement of employment.

A technical/practical assessment may be administered during the selection process and this exercise will be used as a part of the selection criterion.

To meet the physical demands required of some positions, candidates must be in good physical condition and willing to work in all weather conditions. Clearance on pre-placement medical and drug and alcohol testing may be required.