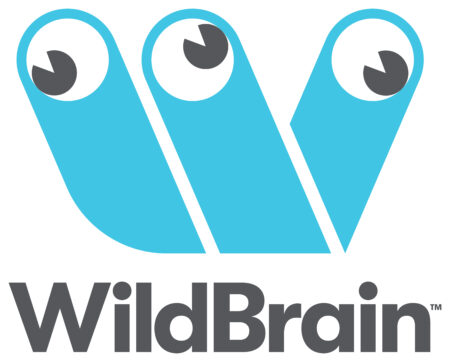 City : Vancouver
Category : Full-Time
Industry : Media and Entertainment
Employer : WildBrain
Overview:
Location: Vancouver
Department: IT
Find a job that lets your imagination run wild! 
WildBrain is made up of a team of innovators and creators who bring industry-leading kids' content and brands to families globally. We inspire imagination, put creativity first, and believe in the power of storytelling. We are constantly connecting the powers of our global team, making WildBrain a collaborative, openminded and passionate environment to work in.  
To work at WildBrain means you get to create stories that lets imaginations run wild. Join our team today to become part of the story!  
WildBrain is looking for an experienced Systems Administrator to join our team! 
 
In this role, you will maintain core systems critical to the business needs of our Vancouver Production Studio. This will include the support of the applications and hardware maintenance of the infrastructure at the site. The ideal candidate will be a intermediate level administrator with a diversified skill set that caters to both systems and network administrator tasks. This position is with our corporate team – we offer excellent benefits, employee equity incentives, generous RRSP matching offerings and an amazing work environment. 
What You'll Do:
Daily manage, troubleshoot, and support of network, server, storage, hardware and software; adhering to standard operating practices
Analyze systems logs and identifiy potential issues in the system, and plan for proactive remediation as required
Act as Tier 2 support for any end user related queries; Updates and maintains IT ticketing system, manages to Service Level Agreements
Ensure all technology implementations adhere to globally-defined architecture standards  
Network Switch Configuration and Management
Firewall maintenance and support 
Plans and execute patching requirements
Monitor all backups, maintaining data on-site and off-site as determined by business requirements; amend plans as required; and perform regular tests of the restore process from backups
Develop and adhere to IT standards, and standard operating procedures in order to maintain IT and corporate compliance requirements 
Participate in IT projects by understanding project objectives and scope, following project milestones, phases and elements, sharing technical expertise, and providing recommendations
Contribute to capacity planning and inventory management
Any other duties or projects assigned by the Manager
What You'll Bring:
Bachelor's degree in Technology or Engineering, or other relevant area of study and/or equivalent job experience
Working knowledge of with administration of network services (DHCP, DNS, TCP/IP, LAN, WAN, WLAN, VPN, switching, routing)
Experienced enterprise System Administrator (Windows servers 2008-2019, Active directory, Exchange Server, VMWare, Veeam, MS SQL server)
HPE Comware Aruba Network Certification 
Fortinet NextGen FW experience configuration and management 
Experience with Enterprise Storage Systems Isilon Pure HPE 
Experience in preparing technical documents in Visio
Highly organized and motivated with strong attention to detail
Must be customer-centric with excellent oral and written communication skills 

Nice to Have: 
3+ years of experience in animation and/or film industry
Degree/Diploma in accredited post-secondary institution or equivalent
Certifications: ITIL Foundations, MCSE MCSA, vmWare 6 & 6.5;
Prior working experience within a Broadcast/Media organization
O365 experience
Red Hat: RHCSA and RHCE, CompTIA Server+, VMware Certified Professional – Data Center Virtualization, ServiceNow Certified System Administrator 
What We Offer 
Working at WildBrain is more than a job — it's the opportunity to join forces with extraordinary, insightful and imaginative people who will recognize your talents and encourage your professional growth and development in a work environment that promotes creativity and individuality. We offer competitive family-focused benefits, we invest in our people and their future with generous RRSP matching, plus bonus time-off, because you deserve it! 
Our Commitment 
Diversity and Inclusion are in our DNA. As a global leader in kids and family entertainment, we strive to reflect and honour the diversity of our audiences around the world. We believe that creating diverse and inclusive content & brands begins with fostering a culture of belonging at WildBrain. To us, a culture of belonging is one where we celebrate and welcome the diversity of all employees, stakeholders, and external partners and strive to create an environment where every individual feels valued, respected, and brings their authentic self to work.  
We demonstrate our commitment to this by striving to provide a supportive work environment and a corporate culture that welcomes and encourages equal opportunities for all employees. We recognize that people bring experience and talent that goes beyond the technical skills and requirements of a job. If you possess similar experience that is close to what we've listed here, we encourage you to please still consider applying. We strongly believe that diverse experience, transferable skills, and passion are key! WildBrain accommodates people with disabilities throughout the recruitment and selection process. Applicants are encouraged to make their needs known in advance if accommodation is required. 
About WildBrain: 
At WildBrain we make great content for kids and families. With approximately 13,000 half-hours of filmed entertainment in our library – one of the world's most extensive – we are home to such brands as Peanuts, Teletubbies, Strawberry Shortcake, Caillou, Inspector Gadget, Johnny Test and Degrassi. Our shows are seen in more than 150 countries on over 500 telecasters and streaming platforms. WildBrain's portfolio spans all areas of the entertainment industry: WildBrain Studios, where we develop and produce hit animated and live actions series; WildBrain Television, which is composed of prominent kids' television channels in Canada (Family Channel, Family CHRGD, Family Jr. and Télémagino); home to Peanuts Worldwide; brand management to some of the world's most-loved kids brands; celebrated global licensing and distribution teams with WildBrain CPLG, and a leading children's YouTube network in WildBrain Spark, one of the largest networks of kids' channels on YouTube, with over 168 million subscribers. 
WildBrain is headquartered in Canada with offices worldwide and trades on the Toronto Stock Exchange (TSX: WILD). Visit wildbrain.com to learn more!