Sustainability Portfolio Program Administrator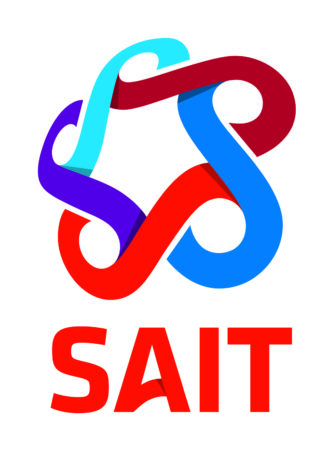 City : Calgary, AB
Category : AUPE Temporary Salary
Industry : Education
Employer : SAIT - Southern Alberta Institute of Technology
The MacPhail School of Energy is the only energy school in Canada, and we are charting a new course with a focus on sustainable energy sources and practices. MacPhail School of Energy provides hands-on, industry-guided training in labs that mimic job site environments, giving students the skills needed to find a rewarding career in the energy sector.
The Opportunity
At the Southern Alberta Institute of Technology (SAIT), we are the shapers. The makers. The originals, driven by a passion for excellence and results that count. We offer action-based learning, solution-focused research and enterprising collaborations with partners from around the world. We are a global leader in applied education, an Alberta Top Employer and a destination workplace empowering people to make a difference in the lives of students. Now is an exciting time to join this one-of-a-kind place … SAIT.
The MacPhail School of Energy is committed to helping our current and future students throughout their learning journey. The department is frequently the first point of contact for prospective students and continues to play an important role in the lives of students throughout their time at SAIT. MacPhail School of Energy is made up of several teams actively engaged with learners and faculty including recruitment, admissions, contact center, records and scheduling.
Reporting to the Academic Chair of Sustainability, you are a key member of the school's administrative team. You are responsible for providing administrative support in a multifaceted, high paced environment.
***This is a 6-month full time salaried role
Job classification: Administrative Assistant I
Salary range: $44,852.08 - $55,272.05
Hours Per Week: 40
Number of positions: 1
Posting closing date: March 28, 2023
About SAIT
SAIT is a global leader in applied education. Named one of
Alberta's Top Employers
, we offer the chance to work with a purpose — preparing the next generation of industry leaders, entrepreneurs, advocates and explorers.
Building on our 100+ year history, we're looking for innovative, bold and collaborative employees who embrace change and deliver world-class customer experiences. Your future starts now at SAIT.
Equity, diversity and inclusion (EDI) is essential to achieving SAIT's vision to be a global leader in applied education. We encourage applications from women, Indigenous people, racialized people, people with disabilities, people from gender and sexually diverse communities, and/or people with intersectional identities. Learn more about
EDI at SAIT
.
At SAIT, we understand that experience comes in many forms. We're dedicated to adding diverse perspectives to SAIT - so if your experience is close to what we're looking for, please consider applying.
SAIT is committed to supporting persons with disabilities throughout the recruitment process. We will work with applicants to provide accommodations upon request to the Talent Advisor.
Personal information that you provide is collected under the authority of the Freedom of Information and Protection of Privacy Act (FOIP Act) section 33(c) and will be used for the purposes of managing the application, selection and interview process. Should you require further information about the collection, use and disclosure of personal information, please contact the SAIT FOIP Coordinator at foip.coordinator@sait.ca.
BEWARE FALSE POSTINGS AND RECRUITING OFFERS
SAIT has been made aware of individuals or organizations posing as SAIT using false postings to attract job seekers and collect personal information. Please be aware that SAIT will never request sensitive personal information beyond what is required for an application.
Career opportunities at SAIT will always be posted on the SAIT career site and we encourage applicants to only apply directly through there. When your application is completed you will receive an email confirmation, if you did not receive one please check your junk mail or try applying through the SAIT career page again.