Supply Chain Leader- Manufacturing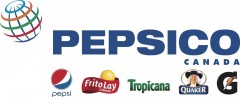 City : Lethbridge
Category : Supply Chain
Industry : Food and Beverage Industry
Employer : PepsiCo Canada
Overview
PepsiCo Canada employs nearly 10,000 Canadians and is organized into two business units - PepsiCo Beverages Canada, which includes brands such as Pepsi, Gatorade and Tropicana; and PepsiCo Foods Canada, which includes Frito Lay Canada and Quaker foods & snacks. PepsiCo Canada, in turn, belongs to the global PepsiCo, Inc., family.
At PepsiCo Canada, we're committed to achieving business and financial success while leaving a positive imprint on society - delivering what we call Performance with Purpose. Performance with Purpose is at the heart of every aspect of our business.
Our people are our greatest asset. By supporting their ability to work effectively together and providing them with the tools they need to succeed, we are ensuring that PepsiCo Canada is the kind of company where talented people of all backgrounds want to work.
PepsiCo is an Employer of Choice:
* Opportunity to work for a Tier 1 global organization company with Billion Dollar Brands
* One of Canada's Top 100 Employers
* We take people development seriously offering career growth opportunities through robust full cycle career planning, talent development programs, challenging and rewarding assignments nationally and internationally
* Work within a fast paced ever evolving business, meeting passionate colleagues and partners with diverse backgrounds, experiences and needs
* Participation in our competitive Total Rewards Program

If you're looking for a challenging position with one of the world's leading snack food companies, here's your chance to join our Lethbridge, AB team as a Manufacturing Supply Chain Leader.

Responsibilities
Description:

This position contributes to the success of PepsiCo by directing the manufacturing front line team to meet customer needs and achieve standards related to cost, line efficiencies, waste, safety and productivity. This individual must align the team to achieve production performance standards.

Key Responsibilities
Sets and achieves performance standards with regards to safety, line utilization and quality

Delivers effective change leadership to drive business changes while minimizing people impact

Communicate and collaborate cross-functionally to assist team to solve operational issues

Motivates team members to achieve plan goals

Tracks key performance indicators/costs, anticipating and correcting trends which would compromise achievement of financial targets

Leads cross functional/departmental teams.

Builds people capability through effective employee relations, hiring, training, and communication for front-line hourly personnel

Ensures compliance with all health & safety regulations

Administer policies and procedures

Regular and predictable attendance at the work site

This role requires regular presence on the plant floor

This role may require off-shift and weekend work

This role may require some travel (less than 5%)
Qualifications
Key Qualifications:
Bachelor's degree or equivalent experience required. Preferably in engineering, business, operations management, or similar field

Lean Six Sigma Experience preferred, demonstrated by successful completion of a major improvement project.

A minimum of 2 years of manufacturing or operations experience preferred

Demonstrated planning and organization skills

Demonstrated front-line supervisory skills

Computer proficiency in Microsoft Suite

Ability to give and receive constructive feedback

Ability to lead a team-based approach to decision making

Demonstrated ability to work in a results-oriented, challenging environment

Effective coaching, facilitation, presentation, and team building skills