Supply Chain, Business Intelligence Co-op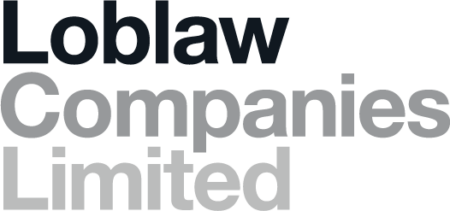 City : Brampton, Ontario
Category : Full time
Industry : Supply Chain & Distribution
Employer : Shoppers Drug Mart®
Referred applicants should not apply directly to this role.
All referred applicants must first be submitted through Workday by a current Loblaw Colleague.
Come make your difference in communities across Canada, where authenticity, trust and making connections is valued – as we shape the future of Canadian retail, together. Our unique position as one of the country's largest employers, coupled with our commitment to positively impact the lives of all Canadians, provides our colleagues a range of opportunities and experiences to help Canadians Live Life Well®.

At Loblaw Companies Limited, we succeed through collaboration and commitment and set a high bar for ourselves and those around us. Whether you are just starting your career, re-entering the workforce, or looking for a new job, this is where you belong. 
Term Length: 4 Months, Winter 2024
Term Start: January 8, 2024
Term End: April 19, 2024 
Student Co-Op Supply Chain Business Intelligence
WHY LOBLAW?
The Loblaw Supply Chain Operational Insights Team is the heart of our business, and our mission is clear – enable data driven decisions and work simplification through technology & innovation. With a plethora of data at your fingertips, you will play a role in ensuring our product – nearly 1billion units of it – makes its way from one of our 3,000 vendors, through one of our 27 distribution centers, to one of our 2,300 locations across Canada, and into the homes of millions of Canadians each year. How's that for a challenge?  
OPPORTUNITES
Are you currently in an undergraduate program that is teaching you the skills required to be a Business Intelligence Developer? Do you want to add relevant work experience that will give you a competitive advantage over your classmates? The Loblaw Supply Chain Systems, Data & Information team is offering an exciting opportunity that will play to your unique set of strengths.
ABOUT THE ROLE
The candidate will have several key responsibilities, including:
Rapidly architect, design, prototype and implement BI Tools to help drive efficiencies within our Supply Chain
Work with cross-functional teams to understand our customer needs and be able to conceptualize solutions, architect the underlying data connections, and design easy to use user interfaces with a focus on frequent usage.
Work closely with our colleagues in our Distribution Centers and Support Offices across Canada with a focus to improve and streamline user experiences
Maintains accountability and is focused on results. 
Ensure in-depth analyses of business issues and project results are presented in a clear and concise format.
QUALIFICATIONS
Working towards an undergraduate degree in Computer Science, Computer Engineering, Software Engineering, or related fields.
Preferred experience and/or knowledge in several programming languages such as Power Suite, R, SAS, Python, SQL, or VBA with the ability to learn new languages quickly
Exceptional Microsoft Office skills, including Microsoft Word, Microsoft Excel, Microsoft PowerPoint, Power BI, Power Apps with the ability to manipulate data, construct graphical reports, flowcharts, and basic functions. 
Ability to mine data and create logical data cubes using various ETL methods
Experience with Oracle, Azure, GCI, or Teradata databases is an asset
Ability to think through a problem and determine the appropriate solution based upon Supply Chain principles and sound logic
Ability to work effectively in a team driven, fast paced environment to assess needs and resolve problems by using excellent problem-solving skills, verbal, and written communication, and explaining technical concepts in layman's terms.
Our commitment to Sustainability and Social Impact is an essential part of the way we do business, and we focus our attention on areas where we can have the greatest impact. Our approach to sustainability and social impact is based on three pillars – Environment, Sourcing and Community – and we are constantly looking for ways to demonstrate leadership in these important areas. Our CORE Values – Care, Ownership, Respect and Excellence – guide all our decision-making and come to life through our Blue Culture. We offer our colleagues progressive careers, comprehensive training, flexibility, and other competitive benefits – these are some of the many reasons why we are one of Canada's Top Employers, Canada's Best Diversity Employers, Canada's Greenest Employers & Canada's Top Employers for Young People.
If you are unsure whether your experience matches every requirement above, we encourage you to apply anyway. We are looking for varied perspectives which include diverse experiences that we can add to our team.

We have a long-standing focus on diversity, equity and inclusion because we know it will make our company a better place to work and shop. We are committed to creating accessible environments for our colleagues, candidates and customers. Requests for accommodation due to a disability (which may be visible or invisible, temporary or permanent) can be made at any stage of application and employment. We encourage candidates to make their accommodation needs known so that we can provide equitable opportunities.  
 
Please Note:
Candidates who are 18 years or older are required to complete a criminal background check. Details will be provided through the application process.