Supervisor, Student Recruitment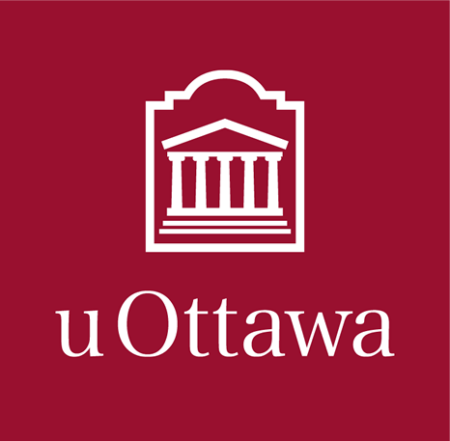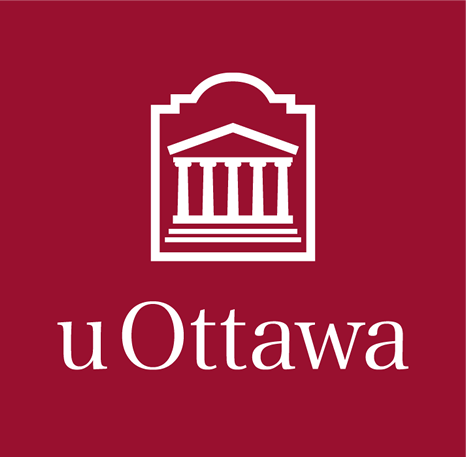 City : Ottawa
Category : Temporary Assignment or Contract
Industry : Education
Employer : University of Ottawa
The University of Ottawa—A crossroads of cultures and ideas
The University of Ottawa is home to a dynamic community of over 50,000 students, faculty and staff, who live, work and study in both French and English. Our campus is a crossroad of cultures and ideas, where bold minds come together to inspire game-changing ideas. We believe in the power of representation, and that increasing the diversity of our faculty and staff supports this objective. Our goal is to provide students with the best possible learning experience, in an environment that reflects the diversity of its people, their ideas, and their identities.
We are one of Canada's top 10 research universities—our professors and researchers explore new approaches to today's challenges. One of a handful of Canadian universities ranked among the top 200 in the world, we attract exceptional thinkers and welcome diverse perspectives from across the globe. Our employees come together around the shared purpose of constant improvement, personal development, service excellence, teamwork and a passion for learning with a desire to make uOttawa and the world a better place. Everyone's contributions are valued, we all play a part in making uOttawa a world-class institution. Most importantly, we make it possible for you to achieve your full potential. Because at uOttawa, you belong!

Position purpose:
Reporting to the Director, Recruitment and admissions, the incumbent is responsible for the management of the Canadian market development strategy with the goal of reaching the established recruitment targets and ensuring the University's standing as an institution of choice. The manager contributes to the orientation, the development and the achievement of the objectives, as well as the efficient management of the Liaison office.
In this role, your responsibilities will include:
Plan, develop and coordinate the implementation of all liaison and recruitment activities within the Canadian market in order to achieve the objectives of the annual plan. This planning includes liaison activities in schools, open houses, the caravan, major events and any other initiative that can contribute to the achievement of targets and the influence of the University.

Ensure the planning, preparation and budgetary control of the sector on a timely and regular basis in order to maximize the benefits, including also the management of funds from the Canada-Ontario Agreement (ECO).

Ensure the management of human resources in his sector, including mobilization, feedback, hiring, performance evaluation, training, health and safety and staff development, all in compliance with collective agreements and University standards.

Keep abreast of best practices in the field of undergraduate recruitment, strengths and weaknesses of competitors, the evolution of the recruiting market in Canada, in order to improve, on a continuous basis, the recruitment strategy of the sector. Constantly evaluate its effectiveness.
What you will bring:
Knowledge and experience of a minimum of 5 years in marketing, recruitment, public relations and/or communications, normally acquired through a postsecondary education;

Experience of minimum 3 years in general management (administration, human resources, marketing, finance);

Experience in project management;

Proven experience in giving presentations to a variety of audiences;

Experience in creating and nurturing partnerships and strategic relations;

Ability to interact and communicate in a positive manner with a diverse clientele;

Strong ability in leadership, providing vision, motivation and guidance to staff, students ambassadors, and members of the University community;

Ability to address complex issues and to find efficient solutions;

Experience in computer software systems that include: word processing, database creation and management, presentation software, Customer Relationship Management (CRM), email and internet;

Knowledge of both francophone and anglophone secondary and postsecondary education systems in Canada, the 16-22-year-old population and the job market. Excellent understanding of the needs of this clientele and its environment;

Ability to work autonomously, under pressure, to manage his or her time in accordance with strict deadlines, and to manage priorities by working on several projects simultaneously;

Mastery of the French language both in spoken and written form, and excellent knowledge of the English language;

Willingness to travel within Canada and be available to work evenings and weekends as required, in accordance with recruitment events.
Bilingualism: French and English (spoken and written); to be considered for this position, candidates must be rated at the Low Advanced proficiency level or higher for both oral comprehension and reading comprehension in their second official language. The rating is determined by a proficiency test designed by the Official Languages and Bilingualism Institute.
Key Competencies at uOttawa:
Here are the required competencies for all or our employees at uOttawa:
Planning: Organize in time a series of actions or events in order to realise an objective or a project. Plan and organize own work and priorities in regular daily activities.
Initiative: Demonstrate creativity and initiative to suggest improvements and encourage positive results. Is proactive and self-starting. Show availability and willingness to go above and beyond whenever it is possible.
Client Service Orientation: Help or serve others to meet their needs. This implies anticipating and identifying the needs of internal and external clients and finding solutions on how to meet them.
Teamwork and Cooperation: Cooperate and work well with other members of the team to reach common goal(s). Accept and give constructive feedback. Able to adjust own behaviour to reach the goals of the team.