Supervisor S&C Testing and Commissioning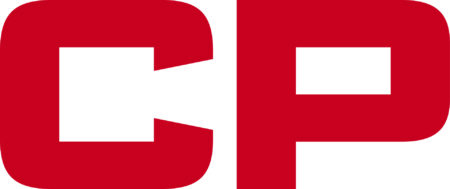 City : Toronto, ON, CA
Category : Other
Industry : Transportation
Employer : Canadian Pacific
Canadian Pacific (CP) and Kansas City Southern (KCS) are now CPKC. As the only truly North American railway, we are making big moves! Drawing on our strong foundations and heritage, CPKC moves essential goods across our 20,000-mile network to support economic growth throughout Canada, the U.S. and Mexico. Be a part of history as we connect a continent and create exciting career opportunities across our new transnational network. Visit cpkcr.com to learn about the CPKC advantage, our purpose and culture.
*This position is flexible with applicant's location and are accepting applications from candidates Eastern Canada wide.*
PURPOSE OF THE POSITION:
The Supervisor S&C Testing and Commissioning is tasked with helping the test effort's success to ensure any new or altered Signals & Communication (S&C) software has been rigorously tested per CP standards and all relevant regulations. The Supervisor will also help support Specialist Special Control Zone, when necessary, in providing S&C protection during cutovers, and maintenance activities.
 POSITION ACCOUNTABILITIES:
Perform Software Breakdown testing to ensure S&C Signal Software working to specifications and regulations;

Execute test process, and any testing required for all wayside signal equipment;

Ensure all test plans are completed and provide continuous improvement feedback to Signal Design Office;

Ensure all defects are raised to Signal Design Office, Construction team, and T&C team;

Ensure the timely delivery of different testing milestones;

Arrange any hardware and software requirement for the test setup;

Escalate the issues to Signal Design Office for resolution;

Ensure content and structure of all documents are maintained;

Document, implement, monitor, and enforce all processes and Red Book requirements for testing as per CP standards;

Keep track of the new requirements/changes initiated by the project and/or Signal Design Office;

Ensure all the testing results are recorded and documented;

Ensure any changes on Design or Test Plans are captured and approved, and the latest revision is always used;

Ensure the RailDOCS are updated;

Ensure all final completed documentations have been delivered to Signal Design Office, S&C maintenance, and others where required;
POSITION REQUIREMENTS:
High School diploma or GED equivalent;

Knowledge of design, testing and commissioning for all S&C system is an asset;

Excellent time management, task planning and prioritization skills;

Excellent written and oral communication skills;

Experience in a wide variety of testing efforts, techniques and tools;

Proven ability to build strong relationships with other stakeholders and other coworkers.
WHAT CP HAS TO OFFER:
Flexible and competitive benefits package

Competitive company pension plan

Employee Share Purchase Plan

Performance Incentive Program 

Annual Fitness Subsidy
ADDITIONAL INFORMATION:
As an employer with national presence, the possibility does exist that the location of your position may be changed based on organizational requirements.
Medical Requirements:
Operating safely is a core foundation of CP. Our commitment is to protect our people, customers, communities in which we operate, the environment and our assets. We are also committed to a healthy and safe workplace. CP's Alcohol and Drug Policy and Procedures ("Policy and Procedures") support these commitments.   All new hires for a safety sensitive position will be required to complete a pre-employment medical that includes a physical, vision, hearing, alcohol and drug audit assessment.
Background Investigation:
The successful candidate will need to successfully complete the following clearances:     
Criminal history check

Reference check

Drivers' License verification
Management Conductor Program:
Becoming a qualified conductor or locomotive engineer is the single best way for a management employee to learn the business at CP. You may be required to obtain a certification or to maintain your current certification/qualification as a conductor or locomotive engineer.
CP is an equal opportunity employer committed to the principles of employment equity and inclusion. We welcome applications from all qualified individuals. All applicant information will be managed in accordance with the federal Personal Information Protection and Electronic Documents Act ("PIPEDA").  
 

Req ID: 101005

Department: Engineering

Job Type: Full-Time

Position Type: Non-Union

Location: Toronto, Ontario

Country: Canada

% of Travel: 70-80%

# of Positions: 1

Job Grade: 5

Job Available to: Internal & External