Supervisor of Infrastructure Systems, Servers, Storage and Backup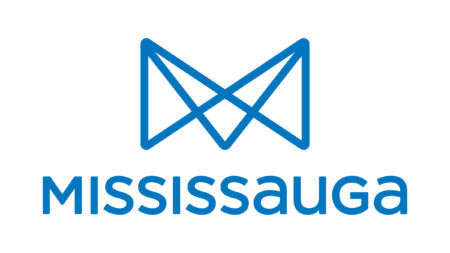 City : Mississauga, ON, CA
Category : Information Technology
Industry : Government/Public Services
Employer : City of Mississauga
Req ID: 22775
Vacancy Type: Permanent 
Number of Positions: 1  
Closing Date: 03/31/2023
Job Summary
Under the direction of the Platform Services Manager, the successful candidate is responsible for backup/recovery and for the provisioning of multiple copies of protected data to different end-points. Assist in providing resource requirements for Enterprise (backup equipment & licenses, data protection software, storage arrays and tape libraries. 
Ensure data centre environmental equipment, PDU's, HVAC, UPS, Power Transfer Switches, Generator monitoring and alerting are within thresholds. Ensure data centres are running at high level of reliability and availability to our clients, including planning for future growth and sustainability. 
This position will be required to work in a hybrid work arrangement (some work from home and some work in the office) for an undetermined period. Once the City's offices fully re-open, you may be required to work out of Mississauga City Hall at 300 City Centre Drive (possibly on a rotational basis). 
 
Duties and Responsibilities
Supervise staff, performance management, coaching, leading; Manage direct reports and liaise with project teams, stakeholders, IT Architects, vendors, consultants and FPM for management of ongoing system and storage, service requests, client issues, client builds, project delivery & liaise with facilities for the data centre environmental equipment 
Achieve service excellence as part of high-performing team, conduct performance appraisals through PDP process
Project coordination & delivery; Work closely with Program Manager, Project Leader, Architects and Security Specialists to plan and manage resources for current and new Infrastructure projects
Infrastructure operational support & delivery; Provide leadership, goal setting and proactive problem solving and make recommendations to assist the manager in effective planning and service delivery including the development of standards
Engage appropriate resources across various groups. Ensure plans are set and executed appropriately with the guidance of Program Manager
Work with a team of System Specialists, supervise and provide operational support for all Platform Services Systems and services as required
Assist in developing performance standards for effective planning and service delivery to an enterprise HPE Server, SAN, FC; VMWare; Commvault, AD, AWS and Azure environments
Assist in the strategic planning & IT Support, work with stakeholders in the development of business cases for future technology initiatives; investigate, analyze and recommend system functionality enhancements for business process improvements. 
Build and maintain strong relationships with internal and external key stakeholders (staff, and senior leaders) and partners to ensure effective communications engagement and to facilitate successful implementation of change in the corporation
Comply with all IT service levels, change and version control, systems development methodology, standards, policies, audit and financial controls providing feedback and recommendations ensuring minimal system impacts and outages to business units, clients and public facing systems
Proactivity work with the team to ensure security, software, firmware versions etc. are maintained at N-1 levels
Proactively develop automated alerts using SolarWinds monitoring solution and various other tools and respond with timely resolution to Infrastructure deficiencies and problems
Manage the datacenter including the environmental monitors and coordination of system related power priorities with Facilities 
Developing and maintaining SOP's related to all systems infrastructure, vendors, and asset management
Continuous Improvement; Maintain and enhance skills of team to ensure currency with technology and business solutions, train new employees and ensure job training manuals, SOP's and configuration documents are up-to-date for cross training, rotational support
Perform low value acquisitions as required and assist in financial planning forecasting
Maintain hardware and software license inventory and assist in future growth planning 
Available to work after hours On-Call rotation for after-hours emergencies and escalations
Perform other duties as assigned
 
Skills and Qualifications
Here's what you bring to the table:
Post-secondary degree/diploma in Computer Science or related discipline is preferred with a minimum of 7 years' experience supporting data centre infrastructure including servers, storage (SANs), virtual machines and related applications in an information technology environment or an equivalent combination of education and related experience
Previous supervisory or team lead experience providing leadership to highly skilled teams with a minimum 2 years' experience assigning work, motivating, mentoring, coaching and training, strong communication skills (written and verbal), customer service skills, interpersonal skills is required
Previous experience working in data center environments, managing data center maintenance activities, including; add/change/move activities on hardware/compute/storage as well as the coordination with Facilities for environmental maintenance activities
Strong knowledge and experience of data centre infrastructure such as racks, blade servers and enclosures, rack mount servers, ESX hosts, F/C Switches, SAN and replication is preferred
Strong knowledge and experience in Microsoft AD, ADFS, Azure AD, OU's. DNS and GPOs 
Strong knowledge and experience with Enterprise Data Backup both in the cloud and on-premises preferably with Commvault is an asset
Strong knowledge and VMWare ESX HA Cluster implementations, support, upgrades and migrations strategies and VMWare's associated technologies across multiple data centres is preferred
Experience in designing, planning and implementing Windows & Linux Server technologies
Excellent overall understanding of entire cloud providers, AWS, Azure, Google Cloud including their associated Infrastructure-as-a-Service (IaaS) offerings is highly desirable
Knowledge of Server and Storage hardware using modern hyper-converged infrastructure is highly desirable
Knowledge of Infrastructure monitoring tools and the ability to review logs and make recommendations. 
Previous experience developing automated alerting for monitoring and alerting of data centre servers and storage equipment including environmental monitors, previous experience using Solar Winds is an asset
Ability to think strategically regarding future cloud computing initiatives
Demonstrated ability to coordinate staff, stakeholders and contracted service providers
Proven written and presentation skills to various audiences
Demonstrated organizational, analytical, decision-making and problem-solving skills
Demonstrated ability to coordinate requirements and schedule for the deployment and refresh of the position related hardware, software and licensing lifecycle is an asset
Commitment to service excellence and total quality is essential
Industry standard certifications from Microsoft, VMWare, Red Hat, AWS is as asset
Excellent teamwork and time management skills
 
Hourly Rate/Salary: $ 91,294 - $ 121,725 
Hours of Work: 35 
Work Location: Civic Centre 
Department/Division/Section: CPS/Corporate Services Dept , CPS/IT Division , Infrastructure Services 
Non-Union/Union: Non Union 
COVID-19 Update: As per the City's Employee Recruitment Policy, all external candidates (including previously employed individuals) must show their Fully Vaccinated Confirmation or apply for and receive confirmation of a creed or medical exemption from the City before their first day.

A Criminal Record and Judicial Matters Check (Level 2) or Vulnerable Sector Check (Level 3) will be required of the successful candidate, at their own expense, to verify the absence of a criminal record for which a pardon has not been granted.

We thank all who apply, however, only those candidates selected for an interview will be contacted. You can also check your application status in your candidate profile online. 

All personal information is collected under the authority of the Municipal Act. 

We are an Equal Opportunity Employer. In accordance with the Accessibility for Ontarians with Disabilities Act, 2005 and the Ontario Human Rights Code, the City of Mississauga will provide accommodations throughout the recruitment, selection and/or assessment process to applicants with disabilities. If selected to participate in the recruitment, selection and/or assessment process, please inform Human Resources of the nature of any accommodation(s) that you may require in respect of any materials or processes used to ensure your equal participation.