Supervisor, Mine Services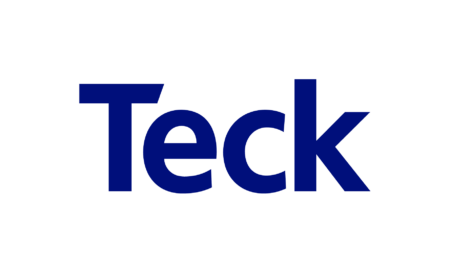 City : Elkford, British Columbia, CA
Category : Business Professionals
Industry : Mining/Quarrying
Employer : Teck
Closing Date: March 23, 2023
Reporting to the Senior Supervisor Mine Services, the Supervisor, Mine Services (known at Teck as Supervisor, Mine Services – Pump Crew / Bucket Maintenance / Fuel Lube) is responsible for pit pumping, bucket maintenance & mobile fuel and lube team, as well as optimizing the day-to-day operation of the Mine Services Personnel. The schedule for this role follows a 4x4 days shift.

To be successful, we are looking for someone with strong communication and interpersonal skills, who is able to build relationships in a team with people of varying backgrounds, and across multiple departments. Someone who is self-motivated, adaptable, and able to prioritize multiple tasks in a fast-paced environment. We are looking for someone with outstanding analytical, decision-making, problem solving, and risk analysis abilities, who has a safety-first mentality.
Join us in the breathtaking Elk Valley of British Columbia. Here you will find outdoor adventure at your fingertips. Whether its biking and skiing, or the laid-back atmosphere of fishing and hiking, there is something for everyone. Come experience what work life balance is all about!
Responsibilities:
Be a courageous safety leader, adhere to and sponsor safety and environmental rules and procedures
Responsible for managing day to day activities of the mobile fuel and lube team
Provide guidance and direction to all crew members under direct supervision
Manage the pumping activities for both pit dewatering and selenium initiatives
Oversee the bucket maintenance repairs on site
Complete other responsibilities as required or as assigned
Collaborate, oversee and record monthly safety meetings
Qualifications:
Possess, or can attain, a valid Open Pit Shift Boss certificate
Minimum two years open pit mining and supervisory experience
Basic digital literacy and experience with the Microsoft Office Suite®
Successful candidates must be willing to satisfy the pre-employment requirements of a pre-employment drug screen and three professional references.
At Teck, we value diversity. Our teams work collaboratively and respect each person's unique perspective and contribution. 
 
Qualified applicants interested in joining a dynamic team are encouraged to submit a resume and cover letter electronically.  
 
We wish to thank all applicants for their interest and effort in applying for the position; however, only candidates selected for interviews will be contacted.  
 
Teck is a diversified resource company committed to responsible mining and mineral development with major business units focused on copper, steelmaking coal and zinc, as well as investments in energy assets. 
 
Headquartered in Vancouver, Canada, its shares are listed on the Toronto Stock Exchange under the symbols TECK.A and TECK.B and the New York Stock Exchange under the symbol TECK. 
Learn more about Teck at www.teck.com or follow @TeckResources.