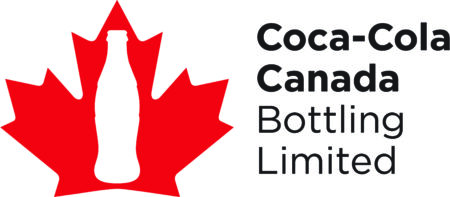 City : Edmonton
Category : Warehouse Operations
Industry : Food and Beverage Production
Employer : Coca-Cola Canada Bottling Limited
Facility Location- Edmonton  
Work Location -   
Posting Locations - Edmonton
Department - N. Alberta Eq Svcs Prep & Fleet
Job Function - Warehouse Operations
Employee Type -  Regular Employee FT  Salaried
Shift/Hours –  
About This Opportunity
The Fleet Supervisor is responsible for the supervision of the daily operations of the Fleet Maintenance department within the designated area along with ensuring that all Fleet equipment is maintained in a safe and serviceable manner.
Responsibilities
•    Ensure that preventative maintenance programs are being followed at all locations; up to 5 direct reports 
•    Perform quality control audits
•    Ensure accuracy of documentation generated by employees at vendor shops for all maintenance activities
•    Generate capital refurbishment schedule based on need and available capital funding
•    Provide training for all team members
•    Ensure proper disposal and documentation of waste stream items
•    Ensure all maintenance and repairs are performed in a cost-effective manner
•    Coordinate with multiple other leaders to ensure timelines are met for maintenance schedules
•    Supervise operations to ensure compliance according to Company policies, procedures, and applicable regulations
•    Ensure that parts inventories are maintained at correct efficiency levels
•    Ensure that all vehicles are prepared for transfer or disposal as needed
•    Coordinate members of all functional areas to ensure that equipment needs are met.
•    Coordinate and distribute communications and initiatives for health and safety of the facility
Qualifications
•    Ability to effectively communicate (written and verbal) to all levels of the organization
•    Ability to provide direction to direct reports in a clear and concise manner
•    Ability to work a flexible work schedule if needed; and
•    Must be able to lift and move items more than 25 lbs.
•    Basic understanding of mechanical repairs on heavy duty equipment
•    Experience with health and safety administration
•    SAP experience
•    Experience with provincial transportation regulations and guidelines
•    5 years' experience in a leadership role
•    5 years' experience in transportation/equipment maintenance
About Us
Proudly Canadian and Independently Owned, we are Coke Canada Bottling!
Coke Canada Bottling is Canada's premier bottling company. We are an independently owned business encompassing over 5,800 associates, more than 50 sales and distribution centres, and five production facilities nationwide.
We have a 120-year heritage of manufacturing, marketing, selling, and distributing the major branded ready-to-drink products Canadians love. We pride ourselves on building diverse and sustainable relationships with our customers, consumers, stakeholders, and communities through our shared values: lead with an entrepreneurial mindset, collaboration, integrity, accountability, quality and safety.
Our brands include: Coca-Cola®, Diet Coke®, Coca-Cola® Zero SugarSprite®, Fanta®, Barq's®, NESTEA®, POWERADE®, Minute Maid®, DASANI® and vitaminwater®; and our partner brands: Canada Dry®, Monster Energy®, and A&W®.
 
Important
All offers of employment at Coca-Cola Canada Bottling Limited ("Coke Canada") are conditional upon a successful background clearance obtained through our contracted third-party vendor. The standard clearance requirements depend on the position and may include some or all of the following: criminal clearance, employment verification, education verification, and driver's abstract review. In addition, all new employees must be fully vaccinated against COVID-19 and provide Coke Canada with proof of vaccination. Please advise the Talent Acquisition team if you have any questions or concerns in regard to any of the foregoing once you are contacted for further consideration.
Coke Canada Bottling is committed to creating a diverse and inclusive workforce with several programs, policies and resources in place to support our people. For individuals requiring accommodations or support throughout the recruitment process please contact our Talent Acquisition Services team by calling 1-844-383-2653 or email HR@cokecanada.com.
For more information about Coke Canada Bottling, please visit cokecanada.com