SUPERVISOR FACILITIES MANAGEMENT (Toronto, ON, CA, M5V 3C6)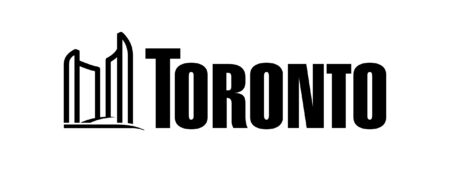 City : Toronto
Category :
Industry : Government
Employer : City of Toronto
Job ID: 33987
Job Category: Operations & Maintenance
Division & Section: Corporate Real Estate Management, FM Client Buildings and Civic Buildings
Work Location: Various Locations
Job Type & Duration: Full-time, Permanent & Temporary (Duration: 12 Months)
Salary: $93,500.00 - $119,274.00 annually
Shift Information: Monday to Friday, 35 Hours per Week
Affiliation: Non-Union
Number of Positions Open: 2
Posting Period: 11-MAY-2023 to 02-JUN-2023
Comprised of a team of diverse and dynamic facility management professionals, the City of Toronto's Corporate Real Estate Management Division is striving towards becoming a leader within the Facility Management industry. With a business goal of evolving into a first-class, full-service Corporate Real Estate Division that provides proactive customer service, we are looking to implement and deliver best-in-class Facility Management services though our new service delivery model, One FM. One FM focuses on championing best practices, and delivering optimum value-add services through continuously improving internal processes and standards with industry best practices, all in the pursuit of service excellence.
Our people are at the heart of our transformation into a strategically aligned operational structure equipped to serve customer needs today and into the future. We are emerging as a business leader and the place to be for enthusiastic, innovative and talented industry professionals – like you. If you are adaptable to change, committed to continuous personal development, and keeping on top of emerging technologies, trends and best practices, this is where you want to be.
Reporting to the Manager, Facilities Management, you will oversee all facility and maintenance routines of an assigned portfolio, in accordance with Maintenance Standards, Legislative Acts and Regulations, as well as contribute to establishing and implementing divisional policies and procedures, while resolving specific operational issues in accordance with industry best practices. In all activities, you'll ensure compliance with applicable codes, departmental standards, City Bylaws and legislative requirements.
Full Supervisory Accountabilities
Drawing on your experience in managing 24/7 operations, you'll ensure the continued safe, reliable operations, and maintenance of your portfolio of facilities managed, while meeting facility uptime objectives as well as all regulatory and compliance obligations. This will include ensuring the installation, repair and safe operation of all heating, cooling, plumbing, electrical, life safety and architectural/structural systems. We'll also rely on you to oversee the Preventive Maintenance Program for general repairs and/or replacement of equipment and systems, to ensure uninterrupted service delivery to City facilities, and timely work order management in line with KPIs, and provide 24/7 coverage for onsite response to emergencies and real-time communication updates, as required.
Leading by Example to Achieve Results
As can be expected of a supervisory role like this, you will supervise the day-to-day operation of all assigned union and non-union staff, providing training and motivation, and ensuring effective teamwork, accountability, and high standards of work quality and organizational performance, while promoting continuous learning and innovation. This will include scheduling the activities of both contracted and in-house services (trades, electrical, custodial, HVAC, pest control, etc.) to ensure efficiencies, from assigning and reviewing their work, to monitoring and evaluating staff performance.
Communication and Stakeholder Management
Comfortable operating in a multi-stakeholder environment like ours, you'll collaborate with other sections, as applicable, and communicate proactively with management and stakeholders, providing input and administering the assigned operating and capital budget, and ensuring that expenditures are controlled and maintained within approved budget limitations, and that all documentation related to unit activities is created and maintained. You'll develop solutions with a strong consideration of factors such as cost, budget, environment and timelines, expediting client work and ensuring superior client satisfaction through the timely, cost-effective delivery of services in line with industry best practices.
Sharing Technical Expertise with a Forward Focus
Recognized for your track record of innovation and continuous improvement, you'll continuously seek ways to gain greater efficiencies through activities such as recommending and implementing industry best practices, and collaborating with internal teams to implement sustainable practices and improvement initiatives. You'll also re-engineer existing operational practices to leverage new processes, relationships and best practices, and ensure that service delivery is highly efficient and effective, and participate on a Building Steering Committee responsible for developing strategies to support the long-term sustainability of the facility.
What do you need to succeed?
Among the strengths you bring to the role of Supervisor, Facilities Management will be the following key qualifications:
A post-secondary education, or possession of a trade licence relevant to the role or related to the responsibilities, or an equivalent combination of education and experience.

Considerable experience in the management of 24/7 operations and maintenance of mechanical, electrical and control systems in a critical environment facility, ensuring the highest level of efficiency without disruption to the business.

Considerable experience in leading, coaching, training, and mentoring unionized staff, while providing work direction, holding people accountable, fostering collaboration and promoting energy and enthusiasm to maximize productivity.

Considerable experience in planning, scheduling and coordinating work activities of staff and contracted professionals.

Considerable experience with, and understanding of, Plumbing, Mechanical/Electrical, HVAC, Fire and Life Safety and Building Automation systems.

Experience in developing and managing operating-based budgets.
Given the nature and scope of your portfolio, you must hold, and be able to maintain, a valid Province of Ontario Class "G" Driver's Licence, be able to obtain a City driver's permit, and possess a comprehensive knowledge of common building operational policies and various related Acts, codes and standards. These will include the Electrical Code, Plumbing Code, Technical Standards & Safety Act (TSSA), Fire Code, Building Code, Occupational Health and Safety Act, Construction Lien Act, and Accessibility for Ontarians with Disabilities Act (AODA).
This supervisory role calls for an effective decision-maker and problem-solver with demonstrated success in developing and implementing preventative maintenance plans, and the ability to promote and foster teamwork, organizational performance and continuous improvement, as well as proactively communicate, plan and organize work with minimum direction. Proficiency using the Microsoft Office Suite (Word, Excel, and Outlook) and SAP (including CMMS) is also essential. A strong communicator, verbally and in writing, you're adept at creating briefing notes and other documents, and communicating effectively with clients, and equipped to succeed in ambiguous, changing and non-standard environments.
Equally important in our highly diverse environment, you have the ability to support the Toronto Public Service values to ensure a culture that champions equity, diversity and respectful workplaces.
You may be required to work on-call evenings and weekends, as needed, to support operational requirements. A Real Property Administrator (RPA) or Facilities Management Professional (FMP) designation would be considered an asset.
Toronto is home to more than 2.9 million people whose diversity and experiences make this great city Canada's leading economic engine and one of the world's most diverse and livable cities. As the fourth largest city in North America, Toronto is a global leader in technology, finance, film, music, culture, and innovation, and consistently places at the top of international rankings due to investments championed by  or follow us on Twitter at Twitter.com/CityTOjobs, on LinkedIn at Linkedin.com/company/city-of-toronto or on Facebook at Facebook.com/CityTOjobs. jobs.toronto.ca or follow us on Twitter at Twitter.com/CityTOjobs, on LinkedIn at Linkedin.com/company/city-of-toronto or on Facebook at Facebook.com/CityTOjobs.
How to Apply:
For more information on these and other opportunities with the City of Toronto, visit us online at https://jobs.toronto.ca/jobsatcity/. To apply online, submit your resume, quoting Job ID 26773, by June 1, 2023.
Equity, Diversity and Inclusion
The City is an equal opportunity employer, dedicated to creating a workplace culture of inclusiveness that reflects the diverse residents that we serve. Learn more about the City's commitment to employment equity.
Accommodation
The City of Toronto is committed to creating an accessible and inclusive organization. We are committed to providing barrier-free and accessible employment practices in compliance with the Accessibility for Ontarians with Disabilities Act (AODA). Should you require Code-protected accommodation through any stage of the recruitment process, please make them known when contacted and we will work with you to meet your needs. Disability-related accommodation during the application process is available upon request. Learn more about the City's Hiring Policies and Accommodation Process.