Supervisor Crew Management Support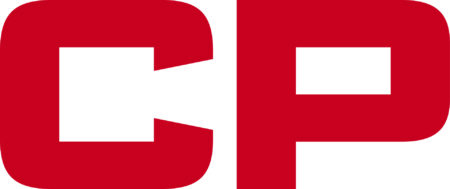 City : Calgary, AB, CA
Category : Other
Industry : Transportation
Employer : Canadian Pacific
Req ID: 97364

Department: Transportation Canada

Job Type: Full Time Permanent.

Position Type: Non-Union

Location: Calgary, Alberta

Country: Canada

% of Travel: 0-10%

# of Positions: 1

Job Grade: Full-Time 

Job Available to: Internal & External

Deadline to apply: 08/12/2022
Canadian Pacific is a transcontinental railway in Canada and the United States with direct links to major ports on the west and east coasts. CP provides North American customers a competitive rail service with access to key markets in every corner of the globe. CP is growing with its customers, offering a suite of freight transportation services, logistics solutions and supply chain expertise. Visit cpr.ca to see the rail advantages of CP. For more on our purpose, culture, and strategy, visit cpr.ca/en/about-cp.
PURPOSE OF THE POSITION:
The Supervisor Crew Management Support is responsible for the organization and co-ordination of crew dispatch functions, processes and procedures based on a 24x7 operation.   This role supports company operations by supervising staff, assisting Network Transportation Directors and field operations a personnel regarding inquires related to Running Trade employees. 
POSITION ACCOUNTABILITIES:
CMA Troubleshooting with Crew Dispatchers;

Front Line Supervision of Crew Dispatchers;

Assist/coach Crew Dispatchers with calling rules/decision making;

Coaching, support and evaluation of trainees;

Report CMA issues which require PST intervention;

Planning/Communication with Directors whenever crew base concerns arise;

Manager Crew process / escalation;

Manager Deployment (CMA record keeping of arrival and departure dates for each location);

Review and escalation of terminal Manpower Reports;

Union Business Book offs;

Profile Creations/changes for new assignments;

Outside Window EDO Approvals

Crew Change Support for Crew Dispatchers– Sunday nights

Complete Crew Dispatcher Audits;

Memos/Investigations/Discipline;

Point of contact for Field Managers;

Crew Dispatcher Vacancy Fills/Scheduling on afternoons/nights and weekends;

Processing of NPW Claims (Runarounds/Lost Wages);

Optimize staff utilization ( assign other duties, identify training opportunities);

Information gathering regarding employee status – which may require communication with the Field;

Provide guidance relating to handling of off status (ie. AV, PR AV, Suspensions);

Ensures follow-up with regards to correct seniority for newly qualified employees (ie. new hires, ESBs).
POSITION REQUIREMENTS:
High school diploma/GED equivalent;
2 years experience as a Crew Dispatcher sufficient to know policies, procedures and territories;

Familiarity with USWA and RTE Collective Agreements; 

Strong problem solving skills;

Technically skilled in Corporate operating systems/applications, i.e. CMA, Crew Balancer;

Technically skilled in Microsoft Office Suite including excel, word;

Ability to cope with stress and continue to deal effectively when meeting strict timelines;

Strong written and verbal communication skills;

Strong leadership skills – ability to engage and direct immediate reports and unionized staff as well as influence stratum 3, 4 leaders;

Required to work shift work (24/7 364 days per year);

Able to deal with strict timelines on a continuous basis under pressure

Employs a collaborative approach to problem solving.

Ability to influence and elicit cooperation from cross-functional business partners.

Ability to think strategically as well as tactically and form decisions in demanding work environment.

Ability to prioritize and meet strict time sensitive targets and deadlines.

Strong communication skills, including written and verbal.

Demonstrate people management skills and ability to help others through change.

Ability to work independently with minimal supervision.

CMA advanced working knowledge and understanding

Nexus general working knowledge

VRU advanced working knowledge and understanding

Microsoft Suite of Applications: Excel, Word, Power point with intermediate proficiency
ADDITIONAL INFORMATION:
As an employer with national presence, the possibility does exist that the location of your position may be changed based on organizational requirements.
Background Investigation:
The successful candidate will need to successfully complete the following clearances:    
Criminal history check

Reference check
Management Conductor Program:
Becoming a qualified conductor or locomotive engineer is the single best way for a management employee to learn the business at CP. You may be required to obtain a certification or to maintain your current certification/qualification as a conductor or locomotive engineer.
CP is an equal opportunity employer committed to the principles of employment equity and inclusion. We welcome applications from all qualified individuals. All applicant information will be managed in accordance with the federal Personal Information Protection and Electronic Documents Act ("PIPEDA").