SUPERVISOR CONTRACTED SERVICES (Toronto, ON, CA, M9C 2Y2)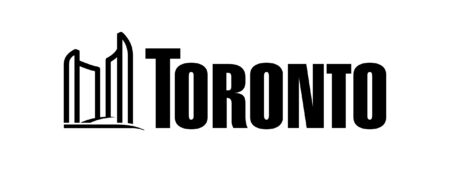 City : Toronto
Category : Operations & Maintenance
Industry : Government
Employer : City of Toronto
Job ID: 20283
Job Category: Operations & Maintenance
Division & Section: Solid Waste Management Services, SWM Transfer Stations & Landfill Ops
Work Location:  75 Vanley Cres (Dufferin Yard)
Job Type & Duration: Full-time, Permanent 
Salary: $89,871.60- $105,578.20/year, TM0145, Wage grade 6.5
Shift Information: Monday-Friday 40 Hours per week
Affiliation: Non-Union
Number of Positions Open: 1 
Posting Period: 04-AUG-2022 to 18-AUG-2022
 
Major Responsibilities:
Reporting to the Manager, Facility & Equipment Maintenance , the Supervisor, Contracted Services will be responsible for:
Implements detailed plans and recommends policies/procedures regarding program specific requirements

Supervises, motivates and trains assigned staff, ensuring effective teamwork, high standards of work quality and organizational performance, continuous learning and encourages innovation in others

Supervises the day to day operation of all assigned staff including the scheduling, assigning and reviewing of work. Authorizes and controls vacation and overtime requests. Monitors and evaluates staff performance, approves salary increments and recommends disciplinary action when necessary

Use Computerized Maintenance Management System (CMMS), to track, record and report upon progress, respond to all requests promptly, assess work order requests, prioritize, and assign tasks and follow-up to completion on a daily basis.

Execute assigned contractor Preventative Maintenance (PM) Program, and verify work is complete as per scope of work

Performs site inspections, reviews service applications, site plans and makes recommendations

Provides input into and administers assigned budget, ensuring that expenditures are controlled and maintained within approved budget limitations

Develops issues and evaluates quotations, tenders and requests for proposals related to maintenance and construction services

Ensures that contractors are performing/completing work in accordance with contract terms/conditions

Develops procedures, protocols, work practices and tools to measure/document contractor performance and supervise staff to carry out tasks and routines; documenting data to support contract management

Records/tracks quantities, reconciles/approves payment to contractors.

Calculates/approves price escalations in accordance with terms and conditions of the contracts. Intervenes and resolves disputes over payments

Determines/rectifies contractor deficiencies and takes action to rectify the situation to an acceptable level of quality of service

Respond to critical situations, ensure immediate response to facility and site emergencies.

Ensures contractor compliance related to the provision of financial assurances, insurance and WSIB

Negotiates changes and develops new methodology, work practices and procedures to ensure success of new program implementation

Liaises with legal staff in soliciting legal advice on matters pertaining to contracts or proposed actions which potentially result in legal actions. Provides advice to other interdepartmental, external staff, elected officials; on procedures/policies and other contracted services matters

Prepares committee reports with recommendation of award of contracts to successful bidders

Leads staff team in implementation/completion of special projects; Responds to inquiries from elected officials, the public; on contracted services matters; such as coordinates on site meetings with customer, staff, and contractor; to resolve site specific concerns

Review Contract expiry dates and proactively initiate renewal by performing requote of services and reviewing vendor performance record.

Conduct site inspection to ensure safety compliance in the field

Review, process and approve invoicing

Ensure pertinent documentation is recorded into Maximo

Supporting F&EM groups requests for support (reports, equipment, services, etc.)

Makes presentations as required
Key Qualifications: 
Supervisory experience in facility maintenance, policies, procedures and the management of contracted services.

Post-secondary education related to the responsibilities or other related discipline, or an equivalent combination of education and experience.

Considerable experience in managing complex operational contracts including ensuring Contractor compliance, accurate documentation, record keeping and the monitoring of and approving contractor expenditures within an approved budget.

Experience administering assigned budget, ensuring expenditures are controlled and maintained within approved budget limitations.

Experience with creating, reviewing procurement documents to ensure they in line with scope of work required and meet procurement policies and procedures. ( LVQ,RFQ, RFP, etc)

Must possess a current valid Ontario Class "G" Drivers License or better and the ability to obtain City driver's permit.

Knowledge of Ontario Statutes, including Occupational Health and Safety Act and Regulations, the Collective Agreements and related Labour legislation.

Knowledgeable in the use of a computer i.e. Microsoft Office.

Highly developed interpersonal, human relations, negotiation, conflict resolution, and problem-solving skills with the ability to interact and communicate effectively with all levels of the organization and to forge solid, effective internal and external relationships. Knowledge of purchasing procedures, By-laws, policies and guidelines.

Proven track record of solid internal and external relationships and strong leadership capacity.

Ability to be on call, after hours and weekend
Note: All City of Toronto employees are required to be fully vaccinated as a condition of hire in accordance with the City's Mandatory Vaccination Policy. Candidates will be required to show proof of vaccination during the recruitment process.
Equity, Diversity and Inclusion
The City is an equal opportunity employer, dedicated to creating a workplace culture of inclusiveness that reflects the diverse residents that we serve. Learn more about the City's commitment to employment equity.
Accommodation
The City of Toronto is committed to creating an accessible and inclusive organization. We are committed to providing barrier-free and accessible employment practices in compliance with the Accessibility for Ontarians with Disabilities Act (AODA). Should you require Code-protected accommodation through any stage of the recruitment process, please make them known when contacted and we will work with you to meet your needs. Disability-related accommodation during the application process is available upon request. Learn more about the City's Hiring Policies and Accommodation Process.