Superintendent-Telecom Construction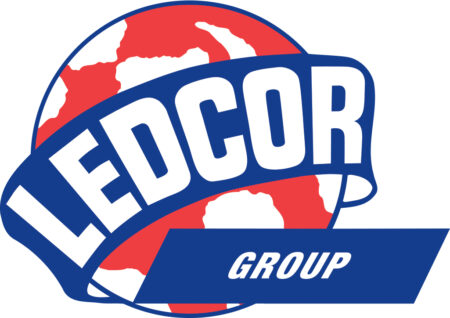 City : Ottawa, ON
Category : Full time Superintendent
Industry : Construction
Employer : Ledcor Group
Job Summary:
You are a Superintendent responsible for the smooth functioning of day-to-day field operations to ensure that projects are completed on time and within budget. The Superintendent implements the project plan and schedule, ensures safety and quality control, and delegates work to field staff, contractors, and trades people.
Apply Now! Join Ledcor Technical Services in Ottawa, ON Today!
Essential Responsibilities:
Demonstrates leadership in health, safety and environmental protection on the project.  Applies the requirements of the Project Specific Safety Program (PSSP) to promote overall compliance of Ledcor HS&E standards, applicable OH&S Acts, regulations and codes with all employees and subcontractors on the project
Ensures that projects are built according to approved plans, specifications and design drawings while ensuring that high quality standards are maintained
Develops, maintains, and drives the construction schedule in conjunction with project team; ensures project milestones and completion dates are met
Strategically plans and implements manpower levels and material quantities and ensures proper equipment and trades are available as required
Assumes a leadership role and provides guidance to project team members
Supervises sub-contractors to achieve all required project deliverables
Participates in project meetings with internal and external stakeholders to monitor and support the projects ongoing progression
Oversees project reporting that accurately tracks site progress, events, inspections, and other relevant information
Performs other related duties as defined by Project Management Team
Qualifications:
Working knowledge of health, safety and environmental protection practices and procedures as they apply to common construction processes
Solid understanding of current construction practices
5 years experience as a Superintendent in Construction or Telecom
Knowledge of various pieces of construction equipment and their operating capabilities
Proven ability to guide safe work practices in a high-pressure environment while maintaining project quality, schedule, and budget
Strong knowledge of construction documents, contracts, costs, and budgets
Ability to communicate clearly and collaborate with multiple project stakeholders, interpret stakeholders needs, and identify solutions
Capable of anticipating constructability issues in complex situations and creating solutions in the construction plan and schedule; can influence and persuade others to adopt a point of view
Facilitation and mentoring skills—ability to move the team forward and resolve conflict situations
A track record of building successful teams and promoting teamwork through motivating, coaching, and consensus-building
Additional Information:
Company Description
Ledcor Technical Services (LTS) designs, builds, and maintains wireline or wireless networks that span North America and beyond. We are a proven leader and innovator in telecommunications network construction, maintenance, and service installation and repair.

But when you work for Ledcor, your experience will go far beyond the project. Do you want a career that means more? Join our True Blue team now!
Employment Equity
At Ledcor we believe diversity, equity, and inclusion should be part of everything we do. We are proud to be an equal-opportunity employer. All qualified individuals, regardless of race, color, religion, sex, national origin, sexual orientation, age, citizenship, marital status, disability, gender identity, Veteran status or any other identifying characteristic are encouraged to apply.
Our True Blue team consists of individuals from all backgrounds who contribute diverse perspectives and experiences to Ledcor. We are committed to continuing to build on our culture of empowerment, inclusion and belonging.  
Adjustments will be provided in all parts of our hiring process. Applicants need to make their needs known in advance by submitting a request via email. For more information about Ledcor's Inclusion and Diversity initiatives, please visit our I&D page.