Summer Co-op, Grocery Ecommerce Operations Analyst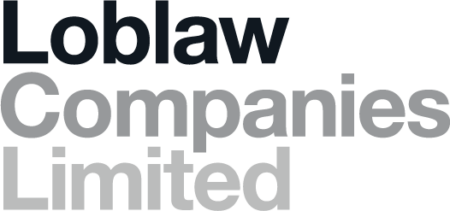 City : Brampton, Ontario
Category : Full time
Industry : Administrative
Employer : Shoppers Drug Mart®
Referred applicants should not apply directly to this role.
All referred applicants must first be submitted through Workday by a current Loblaw Colleague.
Come make your difference in communities across Canada, where authenticity, trust and making connections is valued – as we shape the future of Canadian retail, together. Our unique position as one of the country's largest employers, coupled with our commitment to positively impact the lives of all Canadians, provides our colleagues a range of opportunities and experiences to help Canadians Live Life Well®.

At Loblaw Companies Limited, we succeed through collaboration and commitment and set a high bar for ourselves and those around us. Whether you are just starting your career, re-entering the workforce, or looking for a new job, this is where you belong. 
Term Length: 4 Months
Term Start: September 11, 2023
Term Date: December 15, 2023
Fall Co-Op, Grocery Ecommerce Operations Analyst
At Loblaw, we know that our customers expect the best from us. Whether that means building the best, most innovative online shopping experience, designing an app that will impact the lives of people across the country, or creating a seamless fulfillment experience, we're up for the challenge. From our office in Brampton, we've created leading eCommerce experiences in the online grocery shopping, beauty, pharmacy, and apparel spaces, and we're only just getting started. 
The impact you'll make
In this role, you will help shape the future of Loblaw's grocery e-commerce fulfillment strategy and drive the execution of that strategy. We are looking for a talented and experienced individual who "thinks like an owner", is detail-oriented, likes solving problems and is focused on achieving key performance targets. You will assist with implementing existing replenishment processes at our e-commerce Fulfillment Centers, assessing current processes, identifying improvements, and working collaboratively with peers across Loblaw Digital and the Loblaw Enterprise to action your recommendations.
What you'll do
You will be part of the team at Loblaw responsible for delivering strategic and operational excellence of our online grocery ecommerce business. The role of the Summer Co-Op, Grocery Ecommerce Operations Analyst is to help improve existing processes in the way that our ecommerce sites deal with out-of-stock inventory, inventory that we shrink, and holding capacity of the inventory at our fulfillment Centre. Here is a more specific look at what you'll do:
Own timely and accurate replenishment reports while modifying and enhancing new and on-going reports
Perform on site operational reviews of inventory management processes and ensure that day-to-day processes are executed consistently.
Complete ad-hoc analyses or reports as required in a timely manner as it relates to allocations, sell-through, and inventory
Demonstrated ability to manage priorities, maintain focus while working on multiple projects
Does this sound like you?
You are analytical. You have analytical experience working in replenishment or a related discipline with experience in SQL, Advanced Excel skills, Tableau or a similar tool like Power BI
You are a problem solver. You are inherently curious and run opposite to the "this is how we've always done it" mentality.  You also have excellent problem-solving skills including the ability to find the root cause of problems and develop sustainable resolutions
You are accountable and action oriented. Possess excellent analytical skills including the ability to study trends in errors or metrics to drive process improvement opportunities
Have specific system skills. You are familiar with in-store systems such as SAP and Microsoft suite (PowerPoint, Excel, Word, Visio, etc.)
How you'll succeed
At Loblaw, we seek great people to continually strengthen our culture. We believe great people model our values, are authentic, build trust and make connections. We're able to keep innovating because our colleagues are passionate about their work and excited about the future of eCommerce. They work for, and support each other for the success of the team.
You will get to work with some of the best digital minds and will have the support of world class technologies to craft processes and solutions that will meet our customer's needs! 
Loblaw recognizes Canada's diversity as a source of national pride and strength. We have made it a priority to reflect our nation's evolving diversity in the products we sell, the people we hire, and the culture we create in our organization. Accommodation is available upon request for applicants with disabilities in the recruitment and assessment process and when hired.
In addition, we believe that compliance with laws is about doing the right thing.  Upholding the law is part of our Code of Conduct – it reinforces what our customers and stakeholders expect of us.
Our commitment to Sustainability and Social Impact is an essential part of the way we do business, and we focus our attention on areas where we can have the greatest impact. Our approach to sustainability and social impact is based on three pillars – Environment, Sourcing and Community – and we are constantly looking for ways to demonstrate leadership in these important areas. Our CORE Values – Care, Ownership, Respect and Excellence – guide all our decision-making and come to life through our Blue Culture. We offer our colleagues progressive careers, comprehensive training, flexibility, and other competitive benefits – these are some of the many reasons why we are one of Canada's Top Employers, Canada's Best Diversity Employers, Canada's Greenest Employers & Canada's Top Employers for Young People.
If you are unsure whether your experience matches every requirement above, we encourage you to apply anyway. We are looking for varied perspectives which include diverse experiences that we can add to our team.

We have a long-standing focus on diversity, equity and inclusion because we know it will make our company a better place to work and shop. We are committed to creating accessible environments for our colleagues, candidates and customers. Requests for accommodation due to a disability (which may be visible or invisible, temporary or permanent) can be made at any stage of application and employment. We encourage candidates to make their accommodation needs known so that we can provide equitable opportunities.  
 
Please Note:
Candidates who are 18 years or older are required to complete a criminal background check. Details will be provided through the application process.