Student Services Support Coordinator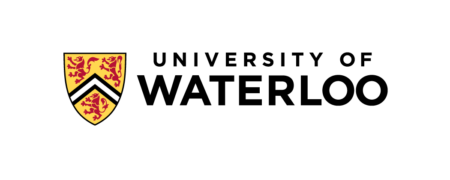 City : Waterloo, ON
Category : Permanent
Industry : Education
Employer : University of Waterloo
Overview:
The Student Services Support Coordinator is responsible for providing initial assistance and advice to students seeking academic guidance. The incumbent provides proactive, student-focused, and exceptional front-line academic service, in a variety of formats. This position handles each interaction professionally, effectively, empathetically and in accordance with the University's values in regards to diversity, accessibility and inclusion.
Responsibilities:
Provides a comprehensive range of frontline student-centric support including, but not limited to the following:
Triage the nature and complexity of inquiries and determine action to be taken, advising stakeholders as appropriate
Interpret and apply regulations, procedures and policies for students e.g. enrollment, transfer, appeal processes, course requisites, admissions
Communicate decisions made by others or by policy, including denials
Deliver immediate support to students in distress; follow up with appropriate referrals
Distribute communications to appropriate audiences, which may include print, mass emails to students, staff and faculty
Ensure that all information posted or available for distribution to students is up-to-date
Respond to inquiries related to undergraduate teaching in person, over the telephone, and via email or other electronic means
Explains processes and monitors timelines for instructors e.g. records, illness, grade submissions, Odyssey, Crowdmark etc.
Informs the Academic Administrative Supervisor regularly and frequently of activities and developments within their jurisdiction
Consults regularly and frequently with the Academic Administrative Supervisor on matters pertaining to the curricular, engagement, and retention functions of the Stratford School and on matters of a sensitive nature
Leads, executes and monitors all scheduling activities
Manages course scheduling and classroom allocation for the Stratford School
Monitors the Schedule of Classes, including reserve caps, course enrolments, classroom size vs enrollment total, course time conflicts; solves problems and recommends solutions
Manages examination scheduling and proctoring, including Accessibility accommodations
Coordinates grade submissions, grade revisions, and INC processes
Books and organizes meetings and special events related to advising e.g. advisor meetings, orientation lunch, Study Abroad sessions, onboarding events, exchange events, Co-op information sessions
Provides organizational and logistical support for the GBDA Internship and Co-op recruitment cycles at the Stratford School
Administers and communicates/supports the processes, procedures and programs led by CECA and WatPD Office in order to facilitate the hiring of GBDA students/graduates
Collaborates with the appropriate CECA representatives to ensure a smooth interview experience for both students and employers, identifying and troubleshooting issues as they arise
Promotes student/employer communication at the Stratford School for the duration of the matching process and interview weeks
Manages appropriate interview space at the Stratford School and oversees required setup
Hosts employers at the Stratford School when appropriate
Supports the administrative responsibilities of the GBDA study abroad program
Provides support to the Associate Director, Undergraduate, in facilitating the GBDA study abroad program through duties that include, but are not limited to
Planning information sessions and associated events
Circulating information provided by the Student Success Office, and applicable partners
Qualifications:
Undergraduate degree or combination of equivalent education and experience
Administrative experience in an academic setting is preferred
1-2 years of experience a front-line customer service facing role
Ability to respond to customer needs in a timely, professional, helpful and courteous manner regardless of customer attitude
Ability to meet and communicate service standards, and track client satisfaction
Ability to deliver denial messages to customers on a regular basis
Ability to provide crisis support to customers
Resolve conflict actively and constructively, engaging in difficult conversations to find collaborative solutions
Excellent human relation skills including the ability to develop and maintain constructive relationships with individuals in academic positions
Proven business-appropriate oral and written communications skills
Use multiple channels or means to communicate important messages (e.g., memos, newsletters, meetings, electronic mail)
Maintains confidentiality and demonstrates a sensitivity to diversity
Able to adapt to change and champion change efforts
Demonstrated ability to foresee impact of change and determine what adjustments may be necessary
Demonstrated ability to use technological solutions to improve processes and communication
Able to approach a complex task by breaking it down into component parts, and to use technology to assist breakdown and tracking
Demonstrated creative and critical thinking skills to explore, make connections, and discover knowledge
Well-developed analytic and research skills
Ability to take ownership for projects of duration of several months; use good independent judgment when priorities are challenged
Ability to make reasonable estimates of resource needs to complete projects
Uses sound methods to plan, track and report work
Maintain a clear Police Vulnerable Sector Check

Occasional Work outside of regular work hours for events
Equity Statement:
The University of Waterloo acknowledges that much of our work takes place on the traditional territory of the Neutral, Anishinaabeg and Haudenosaunee peoples. Our main campus is situated on the Haldimand Tract, the land granted to the Six Nations that includes six miles on each side of the Grand River. Our active work toward reconciliation takes place across our campuses through research, learning, teaching, and community building, and is co-ordinated within our Office of Indigenous Relations.
The University values the diverse and intersectional identities of its students, faculty, and staff. The University regards equity and diversity as an integral part of academic excellence and is committed to accessibility for all employees. The University of Waterloo seeks applicants who embrace our values of equity, anti-racism and inclusion.  As such, we encourage applications from candidates who have been historically disadvantaged and marginalized, including applicants who identify as First Nations, Métis and/or Inuk (Inuit), Black, racialized, a person with a disability, women and/or 2SLGBTQ+.
All qualified candidates are encouraged to apply; however, Canadians and permanent residents will be given priority.
The University of Waterloo is committed to accessibility for persons with disabilities. If you have any application, interview, or workplace accommodation requests, please contact Human Resources at hrhelp@uwaterloo.ca  or 519-888-4567, ext. 45935.