Student Service Specialist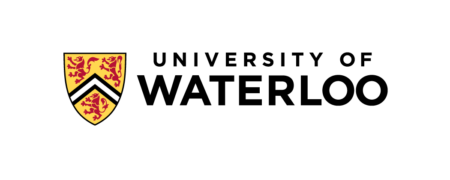 City : Waterloo, ON
Category : Temporary
Industry : Education
Employer : University of Waterloo
Overview:
Term: 1 year.
The Student Service Centre (The Centre) is a unique one-stop service unit for undergraduate and graduate students that allows them the opportunity to have many of their non-academic needs met in one place. Partner departments include the Registrar's Office, Graduate Studies & Postdoctoral Affairs, Student Awards & Financial Aid, Student Financial Services, Student Success Office, and WatCard.
 
The incumbent represents these partner departments and provides proactive, student-focused, exceptional front-line service in a variety of formats to our diverse student population. The incumbent handles each interaction professionally, effectively, empathetically, and in accordance with The Centre's and the University's values with regard to student service, diversity, accessibility, and inclusion.
 
Responsibilities:
Service Delivery
Support future and current students by providing information in an accurate, friendly, empathetic, student-focused, and timely manner. The range of knowledge required is wide and varied
Assist students by providing information primarily regarding admissions, student records, awards, financial aid, and the student financial account
Inquiries will include, but not be limited to: considering Waterloo, application process, course enrolment, tuition and fee payments, OSAP/bursary/award applications, program changes, withdrawals, updates to personal information, official grades, enrolment verifications, identity verifications, convocation, and official documents (University letters, transcripts, diplomas)
Triage the nature and complexity of inquiries and determine actions to be taken, consulting with, or handing off to partners, as appropriate
Maintain a student-focused mindset throughout, despite workload demands and challenging interactions with students, parents, and guardians
Proactively look for ways to enhance the student's experience beyond their immediate request by being knowledgeable of additional or alternative options and resources available
Produce official University documents including enrolment letters, transcripts and diplomas
Ensure a high degree of accuracy by conveying accurate and clear information to students and when producing official documents. Errors in this position can result in major negative implications to students and alumni. A high level of accuracy and attention to detail is required
Excellent professional, yet welcoming and friendly, verbal and written communication is required as this position represents the university to prospective students, current students, and off campus stakeholders
Verify student enrolment and alumni degrees for various purposes including employment, immigration, regional transit, etc.
Verify the identity of an individual using procedures in place and have the discernment to recognize deception
Update student records including name changes and course enrolment
Must use discretion, tact, sound judgement and problem-solving skills, and be able to know when and where to escalate an issue
Remain friendly, calm, and clear-headed during situations where a student, parent, or guardian is upset and displeased
Uphold privacy and confidentiality of student information as per Policy 46
Propensity to work collaboratively in a team environment, in particular with others who are performing the same role and who all rely on each other to complete the job duties
Knowledgeable of our partner departments' business processes and of faculty and university guidelines, policies and procedures especially pertaining to academic progression, student experience and success, and privacy
Accurately interpret and apply the appropriate regulations, procedures and policies to the cases presented by students to offer them information concerning their situation and initiate a resolution of complex problems
Administration, Operations and Systems Support
Understand and support our various technology systems The Centre utilizes including the queuing system, staff training and resource platform, ticketing platform, and digital credentialling system
Able to adapt to new technologies and new business processes
Responsible for opening and closing The Centre daily
Receive payment for official documents, bursary repayments, and fines. Handle payments via cash, debit, credit card, cheque, or WatCard payment
Maintain and organize confidential student records, documents and forms
Prepare packages for courier and regular mail often on tight timelines
Knowledge Expertise and Continuous Improvement
Participate in ongoing training to ensure a deep knowledge-base in a wide variety of student service areas (i.e., Registrar's Office, Graduate Studies & Postdoctoral Affairs, Student Financial Services, Student Awards & Financial Aid, Student Success Office) and the various Faculty Undergraduate and Graduate Offices
Participate in training that involves equity, inclusion, diversity, and accessibility
Continuously contribute to maintaining the integrity of the information resource platform that provides clear, concise, relevant, up-to-date information to assist Specialists when interacting with students
Be cognizant of new trends and issues surfacing for students that need to be addressed, and provide insight and perspective into how to solve the issue
Be adaptable to a changing environment where new trends and continuous improvement will influence business processes
Career Progression
Typically incumbents will begin the role as USG 5. The first 6 weeks in the role is an immersive training period. Once complete, the incumbent spends their first year learning the role and continuing the training
Once all required training is completed with a full understanding of the tasks and with the proven ability to resolve challenges that arise concerning these accountabilities, the incumbent will move to the operating level of the role (USG 6).  There is an expectation that this will take no longer than one year
At the operating level, additional responsibilities are assigned
Additional responsibilities include:
Provide day-to-day advice and guidance to team members
Assist in the process of hiring new Specialists
Provide training during an incoming Specialist's 6-week onboarding training program
Write more complex, sensitive or discrete Official University Letters, including Letters of Permission, letters to lawyers, etc.
Attend weekly campus partner meetings and speaking on behalf of The Centre
Reconcile daily cash deposits and produce weekly reports
Adhere to procedures for proper cash handling and balancing
Troubleshoot issues when our tech systems fail
Provide leadership if needed, in the absence of the Director or Leads
Monitor and delegate work to casual/co-op students of The Centre, when applicable
Lead and contribute to special projects, when applicable
Qualifications:
University degree in relevant field and/or equivalent work experience
Minimum 1-2 years of experience in a front-facing service role, preferably in a post-secondary environment. A proven ability to provide exceptional front-line service in a fast-paced environment
Excellent interpersonal, problem solving, written and verbal communication skills
Proven attention to detail
Ability to absorb large amounts of diverse information and details and then clearly and accurately condense and relay this information to multiple audiences
Demonstrated ability to handle confidential information with discretion
Ability and propensity to be part of a team including support others with workload demands
Strong student-service mindset
Ability to balance multiple priorities in a busy work environment
Ability to problem solve
Experience with the Microsoft suite an asset
Experience using Skype for Business an asset
Experience using a student information system an asset
The incumbent will be required to work outside of regular hours as The Centre is open some evenings, and occasional weekends
Equity Statement:
The University of Waterloo acknowledges that much of our work takes place on the traditional territory of the Neutral, Anishinaabeg and Haudenosaunee peoples. Our main campus is situated on the Haldimand Tract, the land granted to the Six Nations that includes six miles on each side of the Grand River. Our active work toward reconciliation takes place across our campuses through research, learning, teaching, and community building, and is co-ordinated within our Office of Indigenous Relations.
The University values the diverse and intersectional identities of its students, faculty, and staff. The University regards equity and diversity as an integral part of academic excellence and is committed to accessibility for all employees. The University of Waterloo seeks applicants who embrace our values of equity, anti-racism and inclusion.  As such, we encourage applications from candidates who have been historically disadvantaged and marginalized, including applicants who identify as First Nations, Métis and/or Inuk (Inuit), Black, racialized, a person with a disability, women and/or 2SLGBTQ+.
All qualified candidates are encouraged to apply; however, Canadians and permanent residents will be given priority.
The University of Waterloo is committed to accessibility for persons with disabilities. If you have any application, interview, or workplace accommodation requests, please contact Human Resources at hrhelp@uwaterloo.ca  or 519-888-4567, ext. 45935.